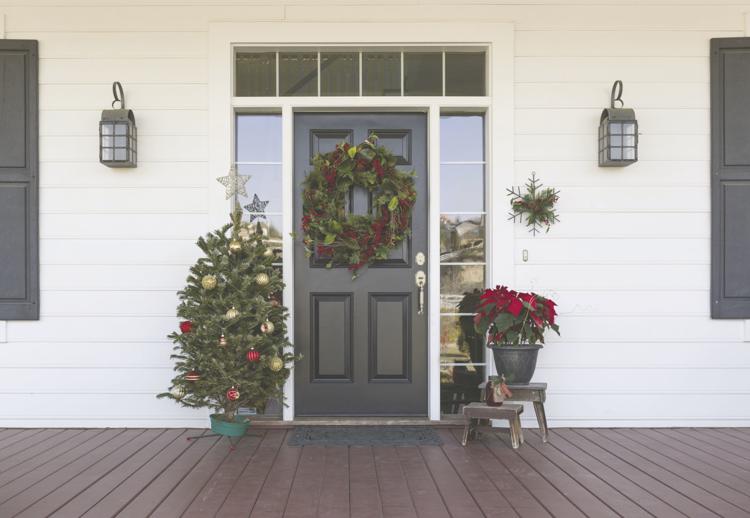 Few times of year evoke stronger feelings than the holiday season.
From warm cups of cocoa by the fireplace to holiday gifting to a calendar full of festivities, there's hardly a cozier, more comforting time to be among family and friends. And with just a few chic tweaks and additions to your décor, your house can easily become a winter wonderland – all while staying on trend and timeless, no matter the room.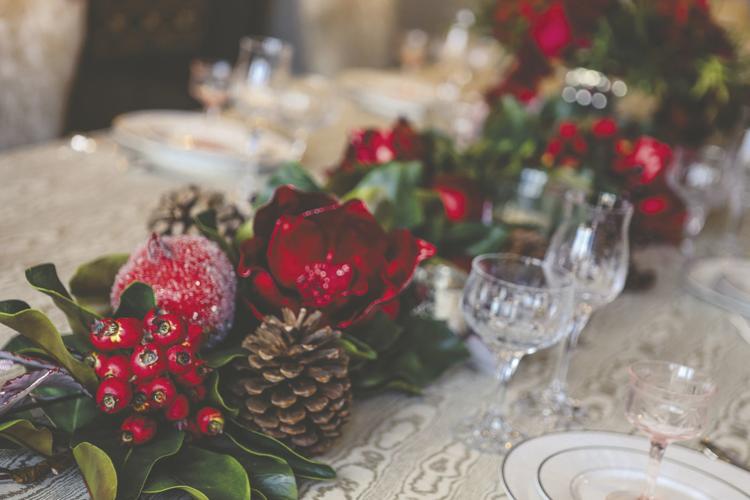 "We crave color on the inside," says Gigi Lombrano, owner and designer at Gigi Lombrano Interiors. "For instance, if you have a fireplace mantel, and maybe it's fairly simple throughout the year, then maybe it's time to add layers in. It communicates warmth."
A member of the St. Louis Design Hall of Fame and an industry expert since 1989, Lombrano clearly knows her stuff. It's impossible to not imagine that she's pulling together an entire theoretical room as she talks design and décor, like a maestro conducting a symphony with her eyes closed. As with any project, the results vary from client to client because each home varies, and each client's preferences also vary. These distinctions aside, Lombrano says a few pointers can be applied to pretty much any home.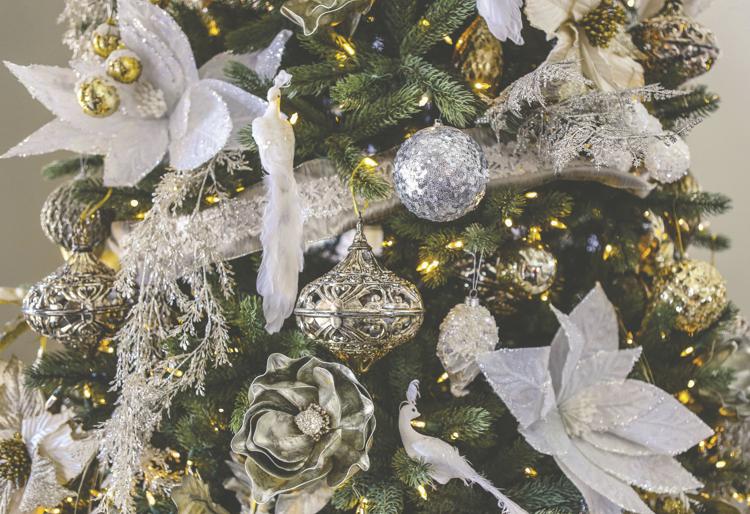 For the holidays, Lombrano suggests starting by adding accessories to your space, such as warm, fuzzy throws and pillows – and even changing out an area rug – to add color and depth to these layers. As she puts it, decorating for the holidays is all about communicating the moods of the season without completely overdoing it.
"There are these beautiful things that you can get at the hobby stores – like floral picks – that add evergreen touches and botanical layers," she says. "It's about adding warmth, visual color, visual texture. Even something as simple as beautiful candles or candle cannisters – that with some of your greenery – is really simple, but you haven't had to go overboard."
Lombrano acknowledges that the dining room is especially important. She recommends setting a tablescape, which can range anywhere from holiday-specific to purely winter-themed.
"We need something strong to anchor the piece, and that could just be a pretty bowl or hurricanes, and [then] adding lots of different heights of that," she says.
Once the anchor is set, Lombrano lists a variety of different decorations that can be used interchangeably (depending on taste) to create layers in shapes, sizes and colors. Think simply: crystal candlesticks, smaller votives in silver or gold – even holly freshly cut from the yard. The key, ultimately, is to bring color to the table without overwhelming it.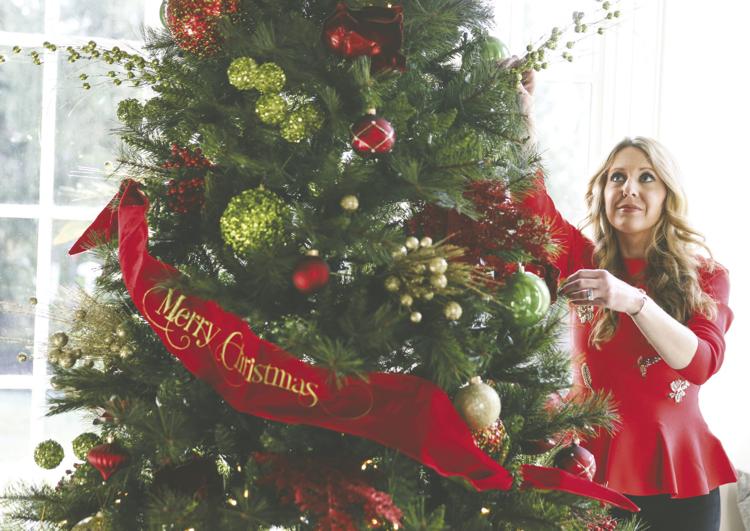 Laurie LeBoeuf, interior designer at Castle Design, also notes the importance of this balance: "Be strategic about using statement pieces – if you chose to use a trendy item with a strong visual impact, then surround it with more understated or neutral items so that multiple pieces won't clash for attention. Incorporating classic décor as a base, such as natural greenery or traditional white string lights, can set the stage for trendier items to really stand out in a very tasteful way."
This combination of organic materials with classic design isn't just a great suggestion – it's a burgeoning industry trend.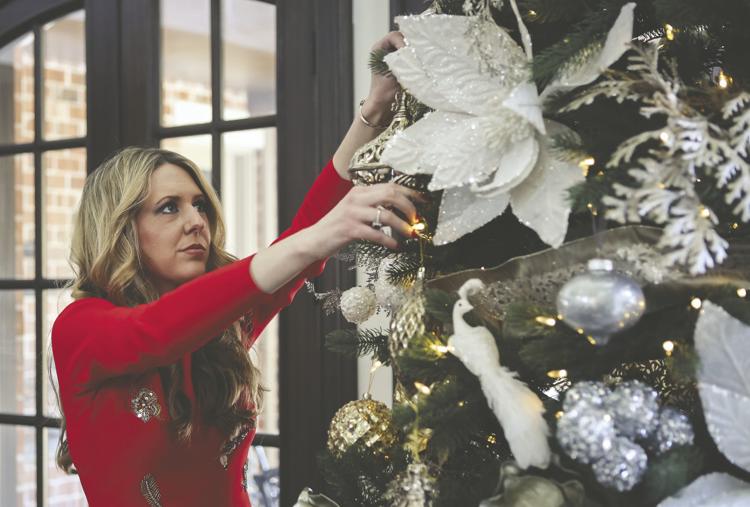 "Mixing colorful fruits – apples, pomegranates and cranberries – with woodland greens in vases or as a garland spanning the length of a dining table, with a touch of red roses or amaryllis, is always a classic look that gives any tablescape or mantel an organic, seasonal feel," LeBoeuf continues. "Simple berry branches in bold red can add a natural pop of color to the greenery. On-trend blush pink and jewel-toned hues can also make a statement in just about any holiday centerpiece. Pair the blush tones with tiny red berry sprigs to bring more warmth into your space for a slightly more modern take on traditional holiday décor."
LeBoeuf says to focus decorating efforts on the most highly trafficked areas of your home, so guests and family alike can enjoy the festive flair you've incorporated throughout. "It is nice to add a little touch to the master bedroom, bathrooms and even guest bedrooms if desired," she notes. "Adding greenery to chandeliers, festive throw blankets to the bottom of the beds and small touches of florals or décor to the hard surfaces can all help to create a cozy environment carrying the tradition and feeling of the season into all areas of the home.
"In bedrooms and bathrooms, small decorating items, such as a vignette with a beautiful mercury glass votive next to a bowl of berries and pine cones, can add just the right seasonal touch."
Possibly the most impactful space to focus on is the entryway.
"Remember to start at the front door," Lombrano says. "When guests are coming in, you kind of lead them into the house, not ignoring the outside."
Decorations can include everything from seasonal wreaths to twisted topiaries, lanterns with romantic light, other door adornments and more. However, no matter how you decide to style your home, LeBoeuf says that overdecorating by mixing themes or too many color palettes is something to stay away from in one consolidated space.
"It can quickly become too cluttered and feel stuffy," she says. "While you may have an abundance of sentimental holiday décor items, you don't have to display everything all at once. Sometimes less truly is more."
Gigi Lombrano Interiors, 314-707-7291, stlinteriordesigner@yahoo.com
Castle Design, 7707 Clayton Road, St. Louis, 314-727-6622, emilycastle.com