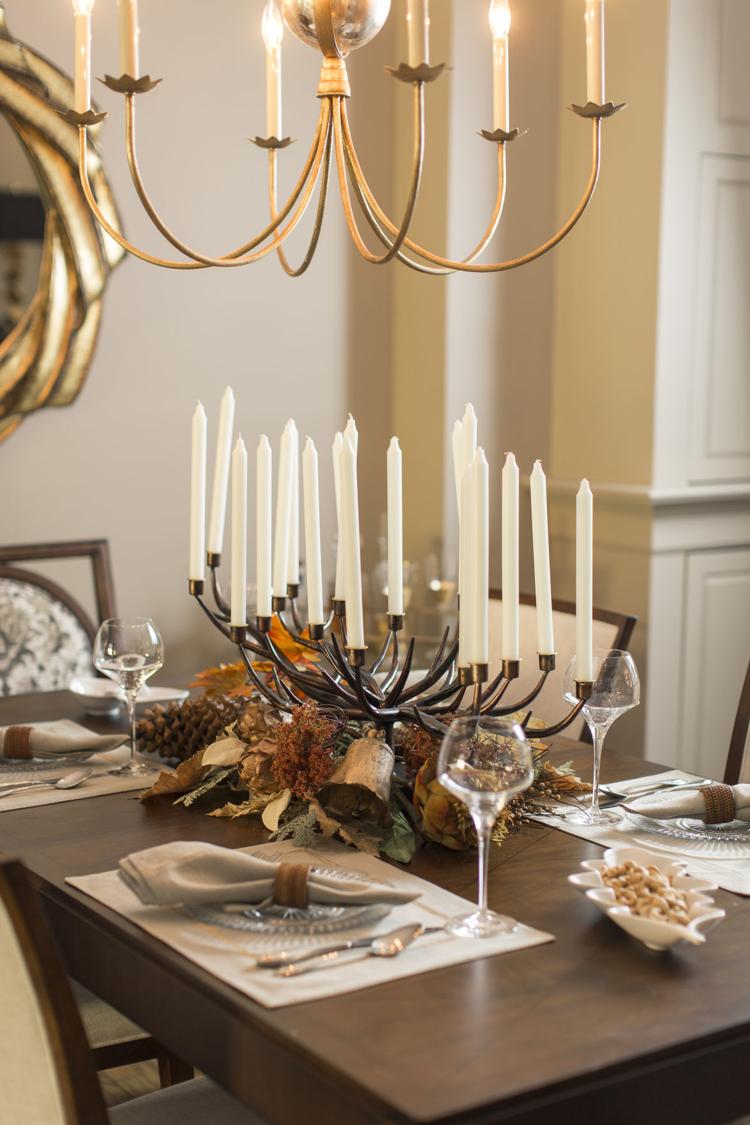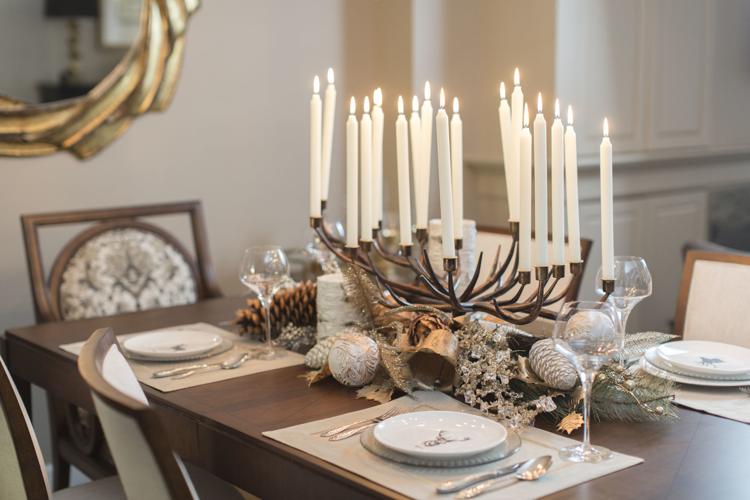 Amid the hustle and bustle of the season, achieving a beautiful and inviting holiday display in your home for both Thanksgiving and Christmas can be a lofty goal. So whether it's decking out your home's entryway, living room mantel or dining room table this holiday season, local designers from Savvy Surrounding Style, Twigs & Moss and Gigi Lombrano Interiors have some painless pointers to transition your autumnal Thanksgiving harvest into a festive Yuletide.
The day of giving thanks is known for its range of rust-colored hues, while splashes of red and green commonly signal Christmastime, so choosing a less-traditional color for both Thanksgiving and Christmas makes it easy to transition your home's cornucopia of holiday décor, says Diane Mantovani Fogerty, owner and principal designer at Savvy Surrounding Style in Ladue. "Metallic [silvers and golds] work for both holidays, as do shades of ivory, copper and white," she says.
Gigi Lombrano, owner and creative director at Gigi Lombrano Interiors in Chesterfield, echoes that while the classic red-and-green color combination is always popular for Christmas, it often doesn't mix with the existing décor. "Go for gold [for both Thanksgiving and Christmas] to add that touch of classic tradition and be on trend at the same time, [then] mix in a little white and silver to add color," she says.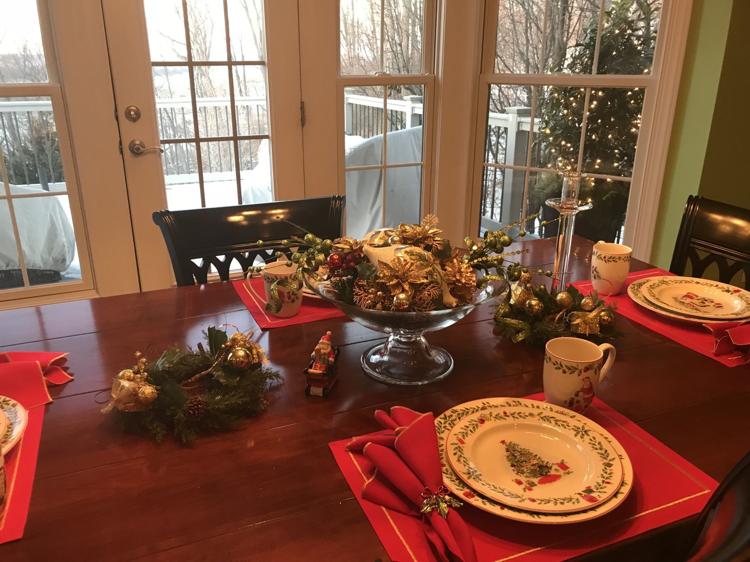 From your home's entryway to its living and dining rooms, some décor can serve double-duty throughout the harvest and holiday seasons. In the living room, magnolia leaves can be showcased on a mantel and then repurposed as a Christmas wreath for a mantelscape or tablescape, Mantovani Fogerty says. "White birch is a great Thanksgiving accent piece, either in a planter or on a dining table, with gourds and pumpkins interspersed," she adds. "The same birch can be strung with lights for the Christmas holiday."
Candelabras are beautiful on a mantel or tabletop for both holidays, Mantovani Fogerty notes. "You can use a cranberry or gold candle for Thanksgiving, and then change to whatever color you are using for Christmas – whether it's a traditional red or green, or navy, cream or silver."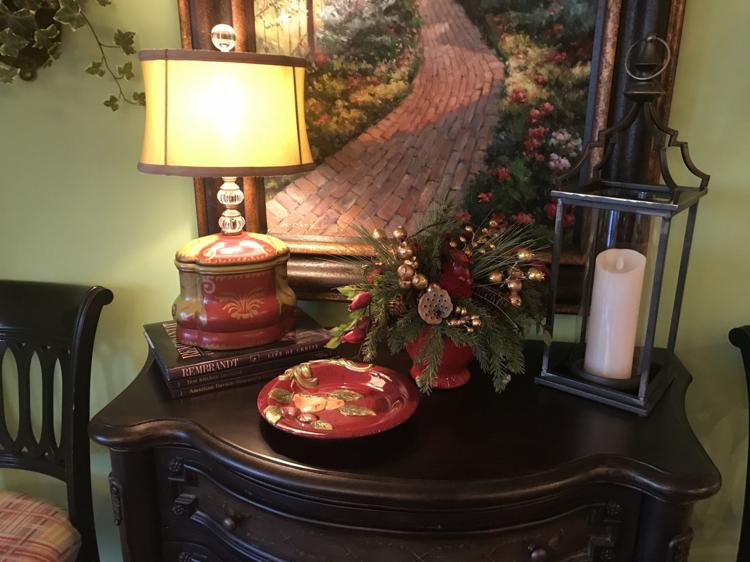 And silver and gold, as well as monochrome holiday trees, are on trend this year, further streamlining the décor conversion post-Thanksgiving, Mantovani Fogerty adds. "Choose [silver or gold] and use ornaments and sprays in different shapes, textures and sizes," she says. "This makes for a great 'designer-looking' tree."
However, if styling your home for Thanksgiving has zapped your energy to the point you choose to forgo the big holiday tree, Lombrano recommends simply swapping out Thanksgiving's seasonal flowers, festive doormat and front door wreath with their Christmas-themed counterparts.
Similarly, Lombrano says the layers of holiday décor throughout your home can simply be switched between Thanksgiving and Christmastime seasonal items, from decorative pillow covers and throws in your living room to ribbon-wrapped candles in your dining room and vases (filled with fall gourds for Thanksgiving and shimmering ornaments for Christmas) and greenery on tablescapes and mantelscapes. "[The holidays] is the one time of year where more helps to bring the season," she says.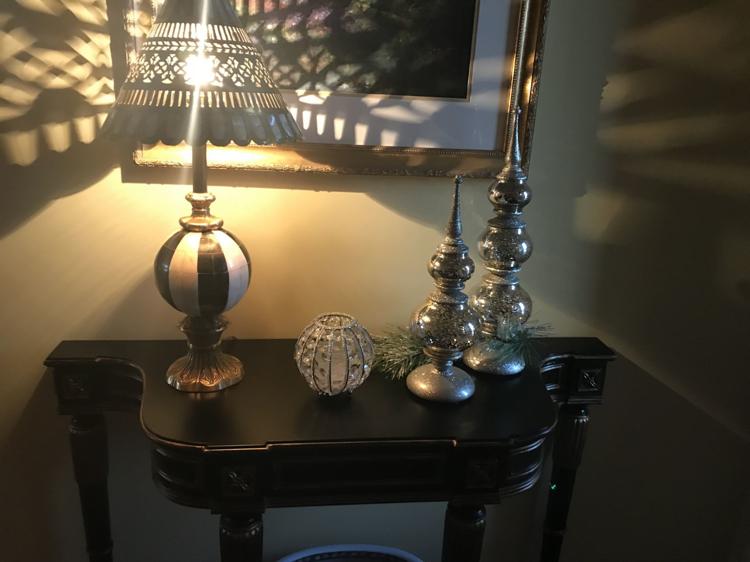 Resito Pecson, owner and designer at Twigs & Moss in Clayton, says avoiding traditional holiday trends and using natural elements are simple steps in the shift from Thanksgiving to Christmas decorations. "You can't go wrong when using components found in nature," he says. "The warmth [of natural elements, such as pine cones] will always add a sense of comfort to your holiday décor."
Pecson says the Twigs & Moss twig wreath with pine cones is a good example of a transitional holiday piece. "Our 'laurel' wreath, made with interlocking manzanita twigs, with a highlight of pine cones, exemplifies these design principles beautifully," he says.
As for the ideal time to transition your home's holiday displays, Mantovani Fogerty recommends the weekend or week after Thanksgiving. And because completing a holiday décor project is much like pulling together a design in a room or throughout a home, Mantovani Fogerty advises consulting an expert designer when in need of help planning and executing your decorating transition: "[Designers can] add the unique touches that create a beautiful, creative and unique holiday."
Savvy Surrounding Style, 9753 Clayton Road, Ladue, 314-432-7289, savvyladue.com
Twigs & Moss, 7715 Clayton Road, Clayton, 314-454-0447, facebook.com/twigsandmoss
Gigi Lombrano Interiors, 101 La Gorce Drive, Chesterfield, 314-707-7291
Be the first to know
Get local news delivered to your inbox!