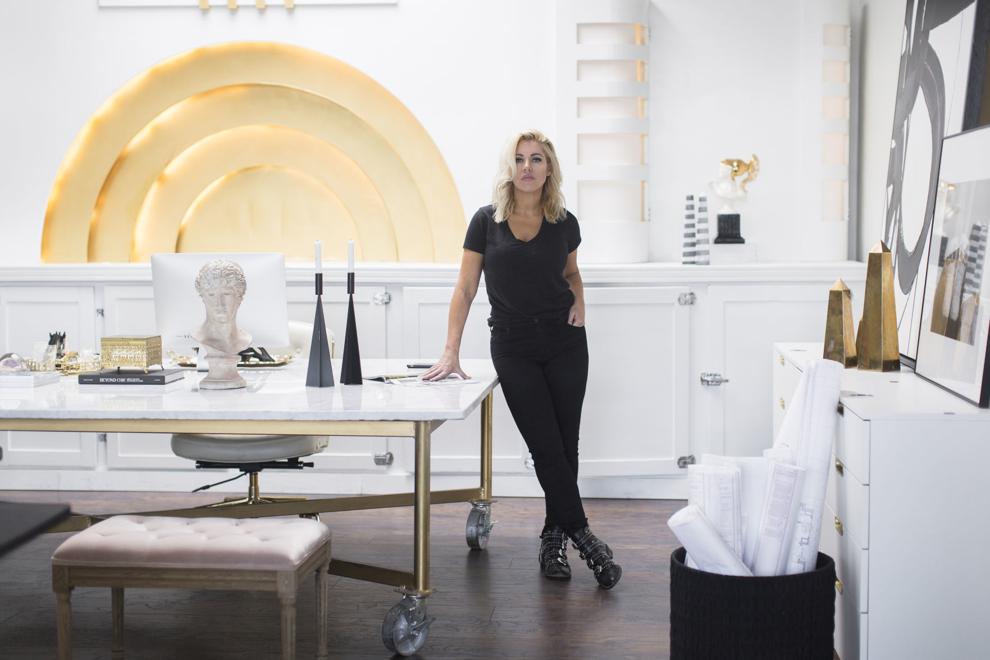 Interior designer Jessie D. Miller does much more than select palettes and textures for a client's space. A lion's share of the work from this award-winning, Maplewood-based self-described "design daredevil" includes large-scale projects, from new construction to gut renovation. Her wheelhouse of expertise ranges from concept to architectural consulting to furniture and textile selection. Miller works tirelessly to, in her words, infuse a "sense of soul" into her custom home designs.
Those designs are striking, especially in a climate dominated by muted grays and farmhouse-chic shiplap walls, with Miller-signature interiors exuding a feel of modern luxury, incorporating less-traditional saturated bold colors, say, pairing edgy matte-black walls, moldings and baseboards with rich gold fixtures and accents.
Miller describes her personal aesthetic as "a traditional foundation with appropriate elements of modern edge." She is intentional with visual and tactile juxtaposition – the designer cites blending classic with contemporary and masculine with feminine, often playing up the tension of light and dark. This distinct style has given the area native some national-scale notoriety, from contributions to Elle Décor and The Huffington Post to a run on HGTV's Design Star and White Room Challenge.
The Central West End resident has more than a decade of experience in design, construction and development, beginning her career fresh out of college working for a real estate developer. After several years of functioning as a liaison and learning the dynamic between buyers, sellers, contractors and architects, she began to hone her design chops, learning about soft goods, fabrics, wall coverings and lighting.
She was working for a local building-design firm when the real estate market crashed in 2006-07, leaving her searching for the next step. "[The company] had high-rise multifamily buildings with lots of units, and there was no demand for the housing we were producing," Miller says. "That was a really pivotal moment for me, deciding where I wanted to take my career, reflecting on all the different areas I had experience in. [I realized] I had a passion for the interiors."
Miller began working on design projects for friends and family in 2009, which has snowballed over the past near-decade. Last year was a banner year for her eponymous company, with a booming new housing market keeping her busier than ever. The uptick in business enabled Miller to move the business side of her operation out of her apartment and into a dedicated office space in Maplewood.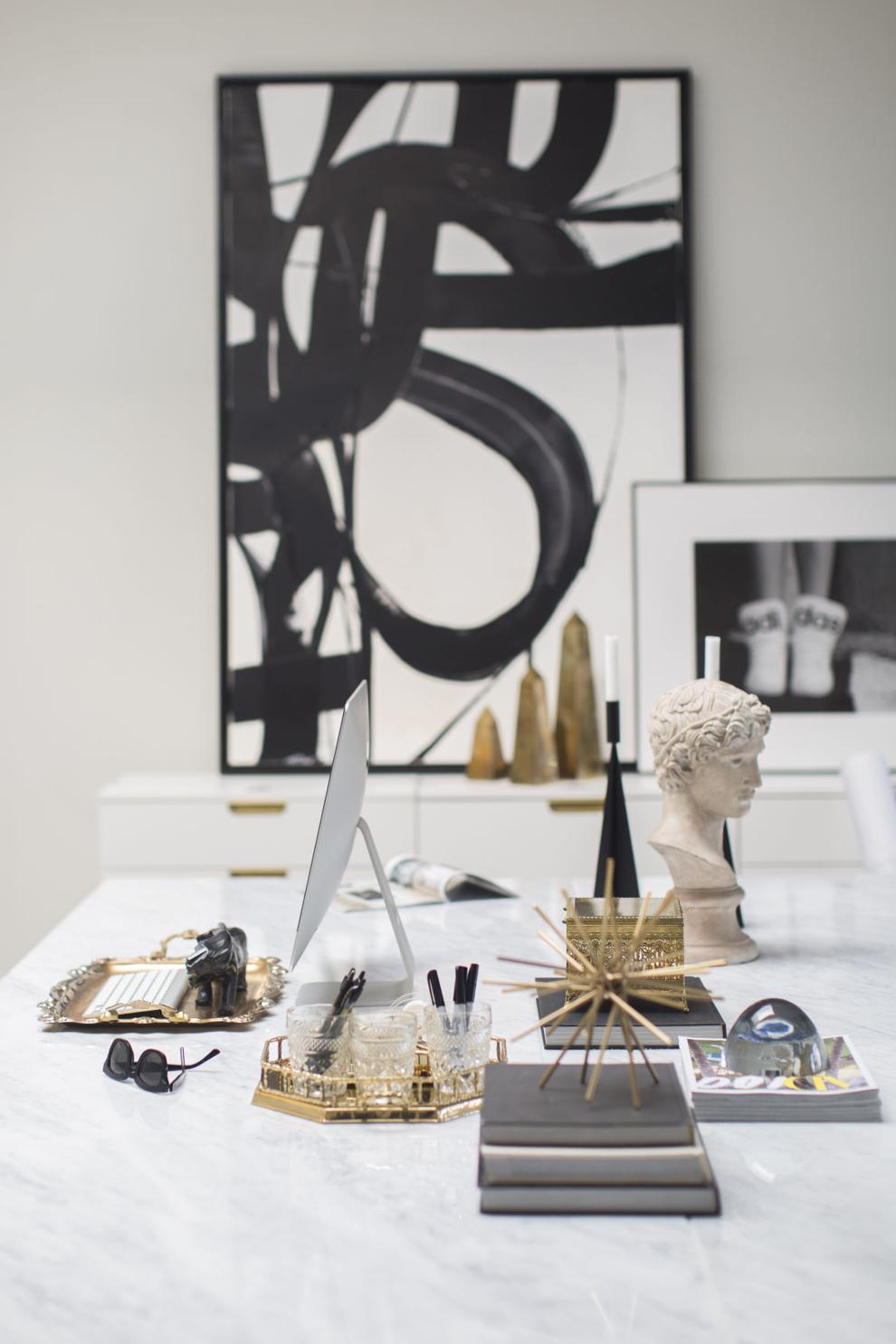 One of Miller's favorite recent projects was the interior remodel and redesign of a foyer, dining room, living room and kitchen in a historic home in Clayton's Brentmoor Park. "I'm very proud of the marbleized mural I commissioned for the foyer," Miller states. The two-story foyer, including the wall along the black-and-white staircase leading to the second floor, features a dreamy, marbleized charcoal-and-white that almost appears liquid to the touch, creating a dramatic visual pop upon entering. Other highlights include a mix of metals and neutral textures throughout, modern gold planter dining chairs paired with a traditional dining room table, and a bold print by contemporary artist Marilyn Minter above a vintage Milo Baughman burl wood credenza. Art for the space was sourced from Barrett Barrera Projects in St. Louis' Central West End neighborhood.
Miller's clients come to her with needs of all sizes – from renovating a single room to building a home from scratch. In all her projects, function is key. "The initial stages are fun for the client – it's trying to decide what the aesthetic is, getting the function down, how it's going to be used, who's living in the space," Miller says. She cites her current project, a new-home build in Edwardsville. "It's a lot more casual, earthier – 'comfortable luxury,' we call it," she says. The couple was already working with an area architect before enlisting Miller's help, and once she came onboard, she pointed out some functionality problems with the original design. Miller worked with a talented Chicago architect to establish a new footprint of the floor plan.
Once construction work is finished, she then helps clients finish out their space, the inspiration from her designs fueled by music, fashion and art. Many people find it difficult to describe their design aesthetic, so a trick of the trade that Miller employs is looking through clients' closets – it gives her an idea of what colors they gravitate toward, whether their wardrobe is high glamour or casual and comfortable. She also asks clients to give her some of their favorite songs or bands and artists, creating a playlist with the client in mind that she listens to while working on the client's space, implementing auditory and tactile influences so the client's persona shines through. Speaking to her Edwardsville project, she's done just that. "The house is very much about the outdoors and nature – the husband's a nature man, he loves to hunt, fish and be outdoors," she says. "They put a lot of trust with me, [and] they're really happy with it – I think people will be surprised to see a different style come out of me."