If you plant them, they will grow.
Founded in 2017, Custom Foodscaping works with homeowners, schools, community centers and others to create what founder and owner Matt Lebon calls "food-producing landscapes." These green spaces rely on perennial plants, which regrow year after year without gardeners needing to replant, and include chestnuts, pears, papaws, asparagus, rhubarb and strawberries.
"The focus of the company and the focus of my passion is on perennial trees and shrubs," Lebon says. "Installing landscapes that will last for decades and produce more and more each year with fewer inputs."
Lebon's previous work as a farm manager at EarthDance Organic Farm School – a Ferguson-based organization that teaches people about farming and gardening through weekly courses and hands-on training – led to more and more people reaching out in hopes that he could help them set up farms and gardens. He took his five years of experience teaching there and set out to change communities by introducing clients to permaculture, where self-sustaining agricultural ecosystems are implemented into gardens and yards.
"Permaculture is all about trying to mimic nature as much as possible," Lebon says. "Understanding that biodiversity is the ticket to resilience."
A few of Lebon's favorite plants all promote biodiversity, particularly in attracting pollinating insects that help maintain green spaces. These include yarrow, which is a pollinator attractor that provides excellent ground cover for air purification and ambient temperature reduction; false indigo, which fixes nitrogen levels in soil; and elderberry, which produces gorgeous flowers and can be used to make medicines as well as wine and syrup for drinks.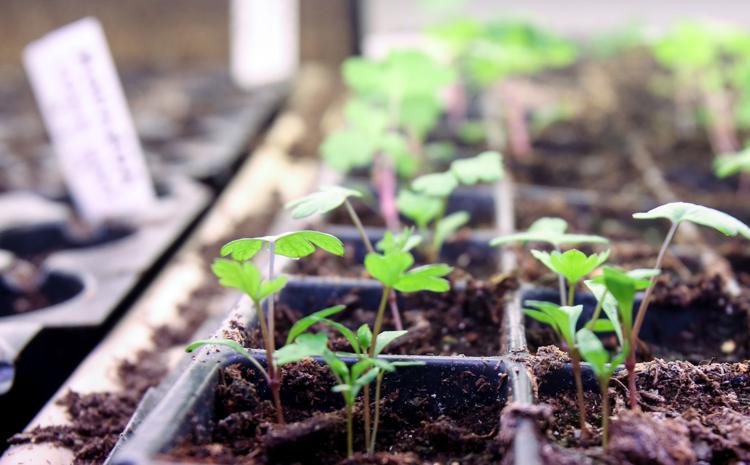 Custom Foodscaping offers four services to clients: consultation, design, installation and coaching. Each is overseen by Lebon himself, who hires part-time staff and contractors to complete various portions of projects based on what's needed.
"For the most part, they take on a pretty unique trajectory," he says of each project. "For some people, it's the first step in a long relationship, and for others, it's a one-time deal. I work with a lot of people who are just intimidated to start a garden; they need to know where to get started with their compost pile, where to get the soil, etc."
That's the on-site consultation portion of Custom Foodscaping's services. Lebon's past experience and deep ties to the area – he's a St. Louis native who left the city to pursue adventures outside the Midwest before returning a decade later – make him an expert in where to buy plants and other products needed for home gardens.
Design comes next. A layout of the project space is created as a blueprint to work from, including details such as water management, which is key to maintaining a healthy food-producing landscape. If the clients intend to do the work themselves, the blueprint is there to use as their guide; if not, Custom Foodscaping uses it as the treasure map to a fortune of homegrown food. Client assistance during the installation process is always encouraged but never required, with projects ranging in scope, duration and price depending on the scale of the work.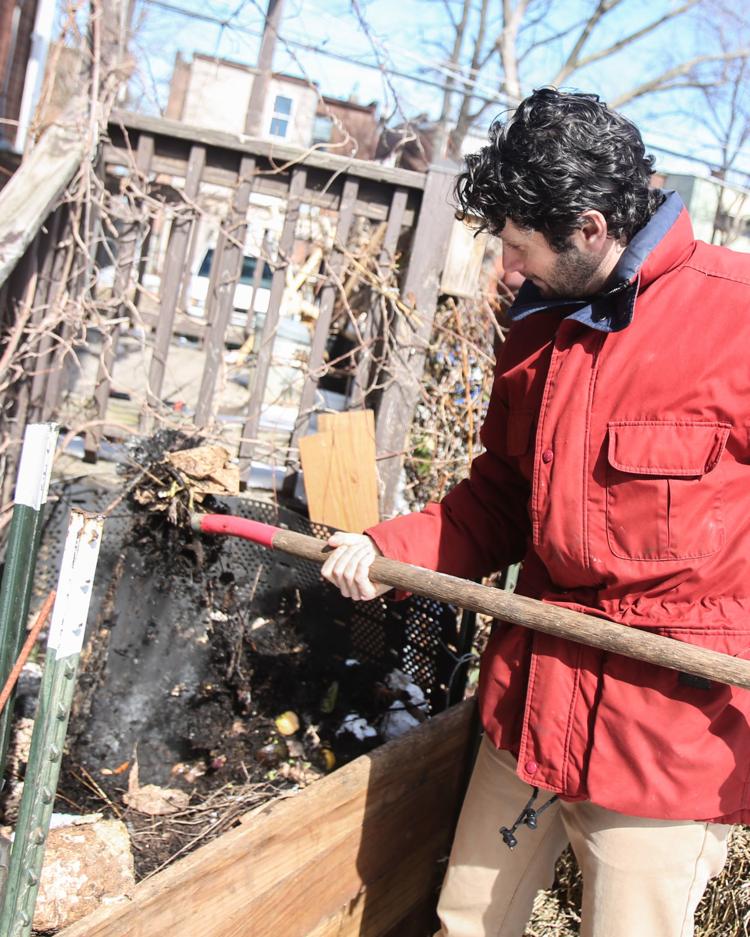 "Our real dream with this is to look for our ideal clients [who] are actually interested in the coaching piece," Lebon says. "We want to help people have long-term success; it's a lifetime of learning to be a good grower. It requires that they be engaged with the landscape."
There's no question that Lebon knows his stuff. His passion for the subject is evident, particularly when discussing how great of a difference this kind of work – and food – can make.
"I think they're looking for something supplementary, but they're looking for impact more than quantity," he says. "What I'm trying to create is an experience where families – especially those with kids – they're looking for a diverse palate of 'magical food experiences.' It really ties them to nature and to what it means to connect with the land."
The response has already been great. Lebon mentions two of his favorite recent projects, which include a perennial chef's garden at St. Louis restaurant Vicia and the design and installation of a permaculture orchard at Principia School, where the staff and Lebon set up the space to maximize students' involvement in planting and maintaining the orchard.
Expansion is around the corner. Custom Foodscaping's first coaching course was a two-day session that sold out quickly, and soon Lebon hopes to hire full-time staff and offer more courses to current and potential clients. That said, with growth on the horizon, Lebon remains as committed as ever to his hometown.
"For people who are passionate about change and new ideas, it's so ripe for picking, to use a terrible landscaping pun," he says. "I feel like I'm so well-connected and -rooted here that I want to be here to do this kind of work."
Custom Foodscaping, customfoodscaping.com