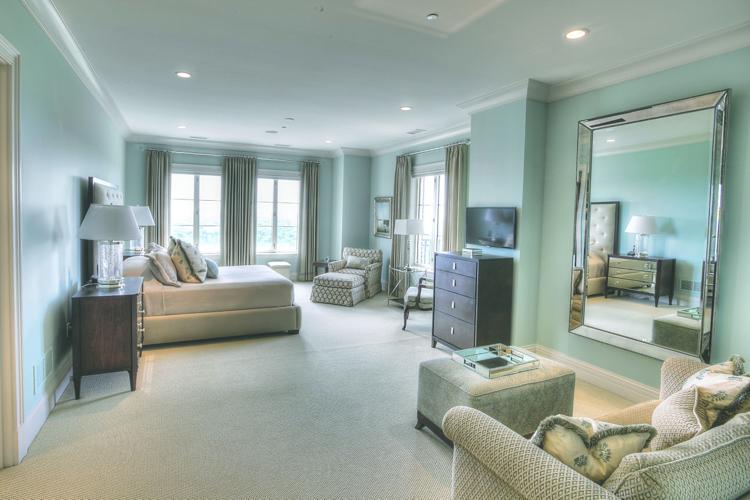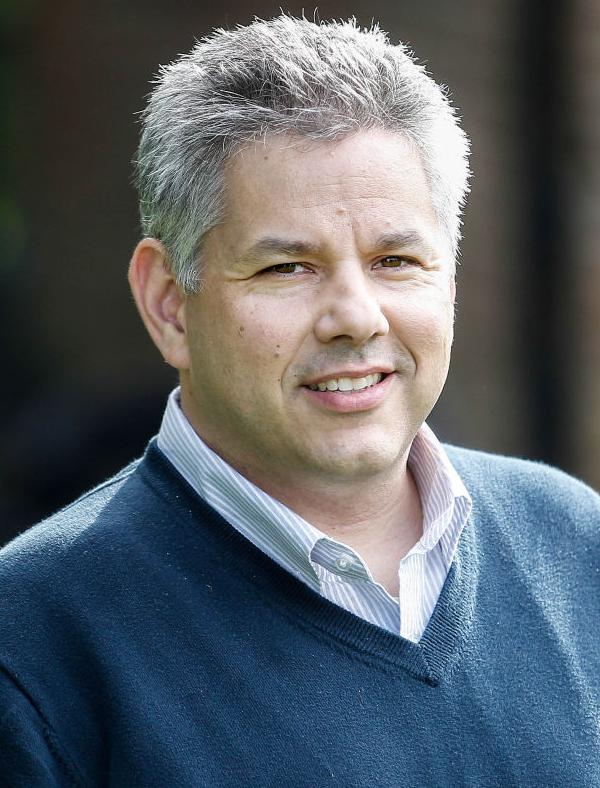 Sometimes you just need to start fresh. In the world of interior design, that might mean creating a new space to match a new phase of life. Teddy Karl, principal designer at The Great Cover-Up in Ladue, regularly works with people to make their environments reflect their lives, especially when big changes occur.
Karl says downsizing most often occurs for homeowners after adult children leave or as older adults no longer want to care for a large house and yard. "Typically, they are ready for fewer bedrooms and less square footage," he says. "Also, they might want a first-floor master suite or, better yet, an elevator."
Filling the smaller space with less "stuff" is almost always part of the equation. "Simplifying is usually brought up, as well – often a hearth or gathering room instead of a formal living room and family room," Karl notes.
Yet people collect a lot of things through the years, and culling the field for the most meaningful pieces is one of the first and most important steps. "I always suggest that they go through and select their favorite things," Karl says. "I also like to move things around to give a sense of newness. I might opt to put the seldom sat-on living room sofa in the new hearth room, where it will finally get a chance to be used, or artwork that has always lived in a never-seen bedroom will seem new."
Karl recognizes that it can be hard to part with some items, so he recommends passing heirlooms on to other family members around the same time you're considering downsizing. "Perhaps it's time to leave the silver polishing to the next generation or, as my grandmother did, just use the sterling every day," he says. "It doesn't have a chance to tarnish that way, plus who deserves to use it more than you? On the other hand, it's also a nice feeling to share things with the kids – let them have the things they cherish now, rather than waiting until you are gone, which leaves sad times attached to good memories."
Items that aren't passed on or given away represent the most important belongings, and those favorite things often take pride of place or become a focal point around which the rest of the space can be developed. "If you anchor different spaces with those favorites, such as a rug or needlepoint chair or pillow, it gives a starting point to work with," he says.
Sometimes a homeowner has a favorite color or fabric type that might not have worked in his or her former house, and it will be a welcome change for the new space. In fact, Karl notes that some people jump at the chance to divest themselves of almost everything and create a completely new color palette and design scheme.
A big challenge involves avoiding overcrowding in the new space, especially if it's smaller. Every item brought from a previous home should have a purpose and a place, but there's always room for compromise, Karl says.
He recounts an example: "I recently worked with a couple combining households after a second marriage. Each was coming from a home almost as large as the new place, so there was more than enough to work with to fill the space. There were duplicates of many things, not to mention that each piece had memories attached that were not necessarily shared by both. Sometimes we chose the 'better' of the pieces, and sometimes we gave in to sentiment and brought the duplicate items and just spread them out."
With an eye toward the future, Karl suggests that homeowners regularly assess their belongings, whether moving to a new space or not, and consider what they would need or find impossible to part with if they were moving sooner rather than later. When the time comes to relocate, for whatever reason, this planning process will pave the way.
"Don't be afraid to talk to designers for some early advice and encouragement," Karl says. "Methodically going through heirlooms and treasured pieces beats throwing everything in a box and dealing with it later, making for a packed basement or storage area. Estate sales – after you've removed the favorites, the good stuff and the things the kids want – are very effective."
And don't view the process as an ending. View it as a clean slate. "Most people find the simplified existence refreshing," Karl says. "A place for everything, and everything in its place."
9708 Clayton Road, St. Louis | 314-995-5701 | greatcoverupdesign.com