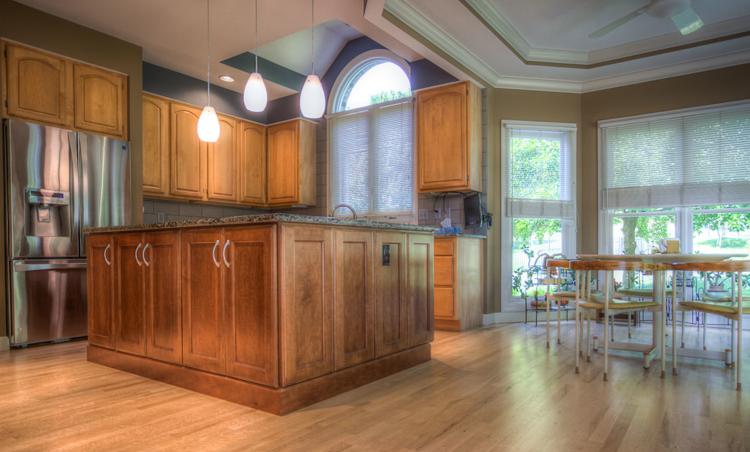 At Champion Floor Company, every customer is treated like a member of the family.
For 31 years, president Ralph Kuehn has led that family business – which includes his daughters, marketing director Kristen Stensby and internal operations manager Kim Russ – in providing innovative residential, commercial and institutional flooring in the metro area. And with a recent move to a new 15,000-square-foot space at 2312 Centerline Industrial Drive in Maryland Heights, the family continues to expand.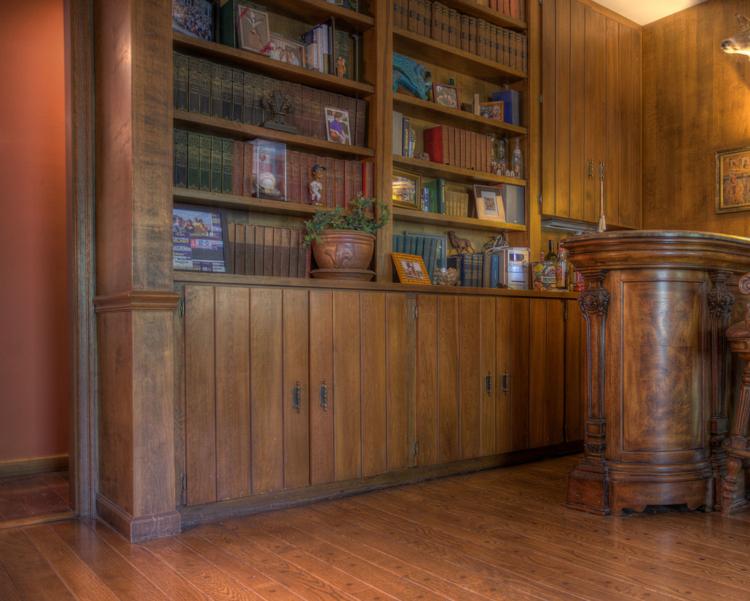 Champion's new showroom features more product offerings than ever before. The extensive residential and commercial flooring selection includes timeless hardwood, luxury vinyl, stylish tile, natural stone, durable laminate, long-lasting ceramic, and carpet and area rugs, showcasing such top brands as Armstrong, Aacer, Mohawk and Mirage flooring and Fabrica, Masland and Stanton carpet.
The company also offers the latest in high-tech flooring, such as SmartPlank, a wood flooring with built-in technology to track its own environment and protect against expansion and contraction, cupping and crowning, delaminating and other environmental damage. "SmartPlank is exclusive to [Champion] in the area," Kuehn says. "The wood floor comes with a sensor built in that monitors the moisture control of the floor, so if it gets too dry or too moist, it can be addressed right away before it is ruined."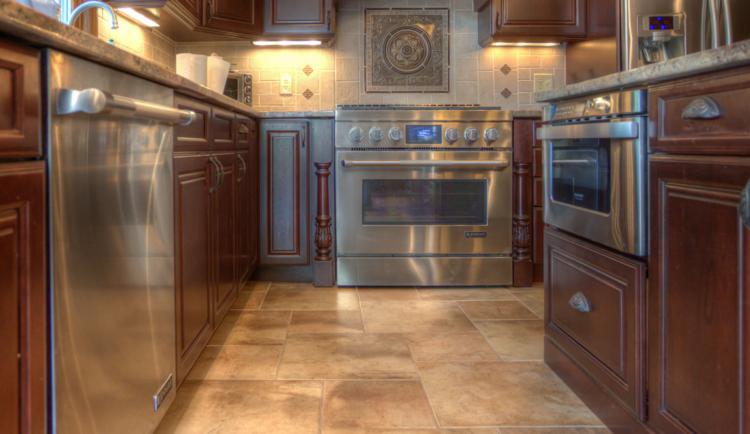 Although Champion's new showroom welcomes the public and customers can browse its wide array of flooring options, Kuehn recommends a complimentary consultation in each client's space prior to selecting the client's ideal flooring. "We offer to go to their home first so we can do an estimate and look at the design they're trying to achieve, how they live and what the floors need to do to recommend the right products for them," he says, adding that making the right decision for flooring in a house's kitchen, baths, bedrooms, and indoor and outdoor living areas depends on how the client and the client's family use the space and how much traffic it gets, as well as their specific style preferences.
Getting to know each unique customer and space so his or her specific wants and needs get met marks the kind of special service that makes Champion different, Stensby says. "When they do walk into a showroom like [ours], it can be overwhelming – there's just so much product out there," she says. "We like to see their space and their home so we can really pick out what's going to work well for them and what they're trying to do."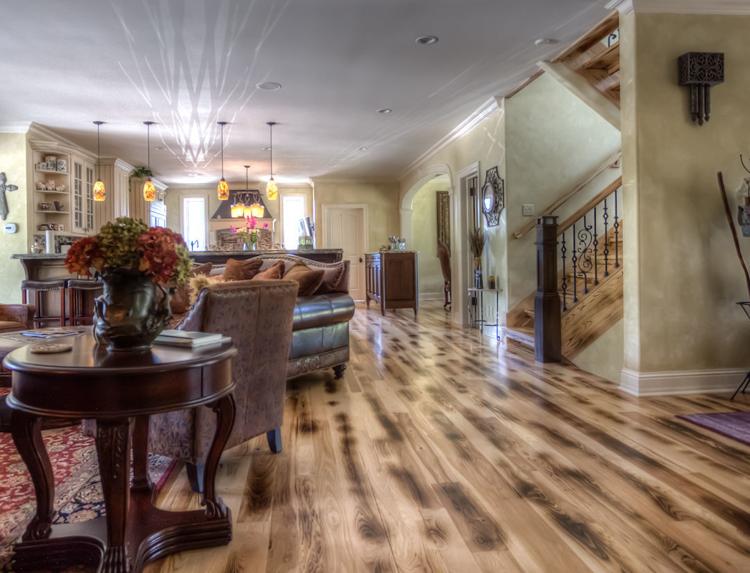 Champion also offers soft sand and finishing/hardwood refinishing services, and polished concrete and epoxy floor coatings, as well as matching existing flooring to new flooring.
Installation, restoration or refinishing time, predictably, depends on the size of a given project. "Typically, hardwood is installed about 300-square-foot per day, [and] is typically sanded and stained about 500-square-foot per day, plus a few more days for putting on finishes," Stensby says. "Some [specialty] products, like herringbone and parquets, may change that timeline."
Among Champion's recent projects, the company installed new rift- and quarter-sawn herringbone wood floors with borders in the penthouse at The Chase Park Plaza in St. Louis' Central West End neighborhood and matched historic parquet floors in a 100-year-old residence also in that neighborhood.
The company's specialty remains custom hardwood floors, whether for installing a new floor or matching an existing one. "St. Louis is unique in that we have so many hardwood floors in Ladue and Frontenac, so there is so much historical flooring, and it is cool to restore it and bring new life to these older homes in St. Louis," Stensby says. "It's very custom work, and anytime we are blending old floors to new floors, those are fun projects."
Champion's 38-member staff includes not only family members but also longtime employees who have become family, with 15- and 20-plus-year, trained and experienced Bona-certified craftsmen – hand-picked, proven, top-level professionals certified to use the esteemed century-old Swedish Bona system to restore hardwood floors, Kuehn says. "We try to be a good place to work … [and] our employees enjoy what they do," he says. "My bookkeeper has been with me 21 years, and her two daughters work here, as well."
Champion's family feeling extends beyond the business, to the customers – because, Kuehn says, no matter the project, the company strives to build long-lasting personal relationships with its clients that have led to repeat business and referrals through the years.
St. Louis is home, and Champion's family extends across the city and the area, Stensby says: "We're from here, we have family here, and we're a family business in more ways than one."
Champion Floor Company, 2312 Centerline Industrial Drive, Maryland Heights, 314-665-2889, championfloor.com