For the first time in 25 years, Cassie Buell isn't opening the doors to Cassie's Fragrance Boutique & Scent Bar, her namesake store, in St. Louis' Central West End neighborhood. Instead, as of late May, she's been welcoming customers old and new to a light-filled storefront in Ladue's Colonial Marketplace – about two-thirds the size of its previous location – supplied with a carefully curated collection of home and beauty goods and gifts.
According to Buell, a couple of factors led to the relocation – among them a desire to downsize, as well as frustration over municipal matters at her store's former site. Furthermore, the relocation involved the dream of finding more shopping-minded foot traffic and drawing such shoppers into Cassie's by her unique offerings.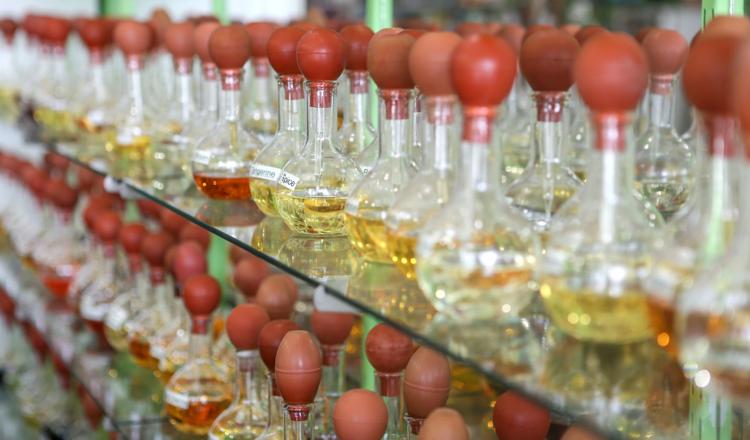 As she got more serious about the idea of leaving her previous space, one of Buell's dedicated customers – one she has since deemed her fairy godmother – connected her to a Realtor to see what else was available. Buell mentioned early on in the process that she always liked the Colonial Marketplace area. The next day, her Realtor called her with the news that a space had become available.
"It made me audibly gasp," Buell says, "and everything was exactly what I was looking for."
What she was looking for was a better space to share her passion for fragrance and quality home and beauty goods. It's a passion she's had for quite a while.
"I've always loved fragrances," she says. "My mother let me wear fragrances at 8 years old, and I've always had a vanity full of them."
Born in Lake Forest, Illinois, roughly 350 miles northeast of Ladue, and raised near New Orleans, Buell first moved here to attend Washington University in St. Louis. After a brief stint working in fundraising, she sniffed out her true calling in 1990, working as a clerk at Make Scents, a perfumery outpost located first in the now-defunct mall in Crestwood, then in Chesterfield Mall, which also had locations in Columbia, Missouri. Buell quickly worked her way to store manager, and then in 2005, she bought out the Central West End store, changed the name and thereafter smelled the blissful bouquet of success. She hopes this will continue in the next chapter of Cassie's.
"Most of my customers in the Central West End drove to me, so I think they'll be just as happy driving here, and I think they'll be very happy to have a parking lot to use," Buell says. "We have customers [who] followed us from Chesterfield, and we have customers in St. Louis [who] we ship to, as well. I'm optimistic."
Her clients are dedicated, Buell says, because what she offers is unique: a custom scent bar, where the more than 150 perfume oils are organized along one wall in the shop. These scents can be mixed and matched to create personalized perfume rollers, lotions, shower gels, massage oil and more. Customers are welcome to spend as much time as they like, sniffing and sussing out which scents they prefer from a sample of each fragrance Buell keeps on the counter. She also keeps coffee beans on hand to cleanse any overwhelmed nasal palates.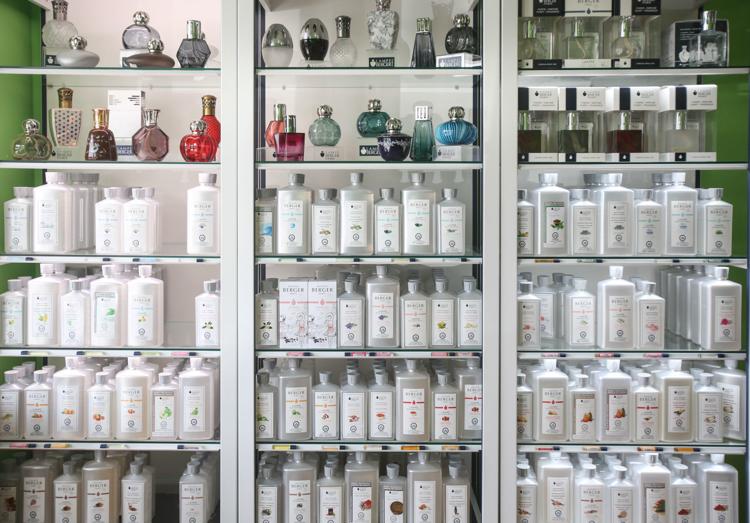 "We want people to spend the time, and we want people to not feel rushed," Buell says. "You have to smell it to know – there are no shortcuts. The worst thing I could think of is one of my little bottles going unused."
Once a customer selects his or her scent or scents, the perfume oil can be added to any of the products she carries, ranging from travel-size perfume rollers to three different lotion formulas (A, D & E; best-selling Shea Butter; and Stardust Shimmer) in varying sizes.
Outside of the scent bar, Buell carries other quality lines such as Tokyo Milk and Lollia, two new brands she's excited to introduce at this location, as well as familiar favorites like Primal Elements, Thymes and Camille Beckman. Visitors also can find candles that have earned the approval of Buell's discerning nose – brands such as Voluspa, Roots and Votivo have passed her test – as well as plenty of home gifts ranging from fair-trade jewelry made in India, a selection of witty tea towels and oven mitts from Blue Q, and even the internet-famous Poo-Pouri essential oil restroom aide.
But it's an older item – think more than 120 years older – that Buell counts as her best-selling home product: the Lampe Berger.
Created in 1898 by a French doctor who was looking for a new way to eliminate bacteria in the air, the Lampe Berger (a trade name) is now a lamp known worldwide for being extremely effective in eliminating odors in your home: Think cigarette smoke, mold, aggressive cooking smells and so forth. The lamp purifies air with a catalytic stone burner that, when lit and heated to the appropriate level, combusts an alcohol-based liquid fuel. Lamps vary in size, price and design, and Buell has a wall full of scents to choose from.
With this move and the refining of her offerings, what Buell hopes most is that Cassie's can continue to allow people the small luxury of treating themselves to a lovely scent.
"I think it's the best indulgence," she says. "There's no downside, and it's something that you actually use up. And if your nose likes it, that's all that matters. For me, it's such a pleasure and a way to enhance my own experience of being awake and alive every day."
Cassie's Fragrance Boutique & Scent Bar, 8837 Ladue Road, St. Louis,
314-454-1010, cassiesscents.com
"For me, it's such a pleasure and a way to enhance my own experience of being awake and alive every day." – Cassie Buell