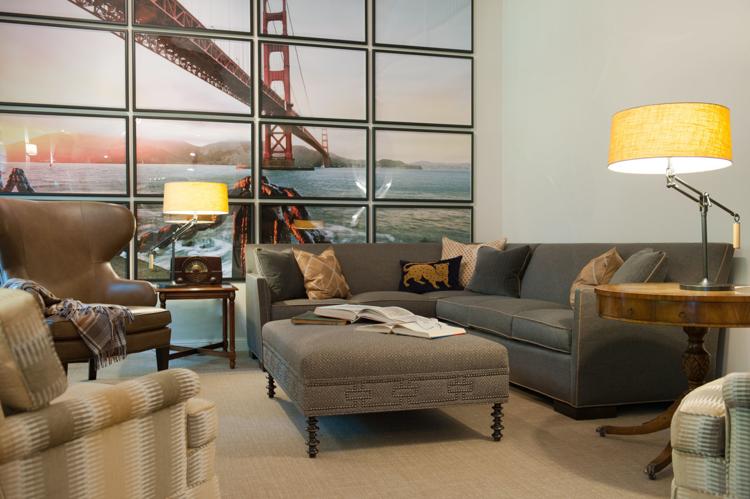 The time-honored truth about making a house a home transcends style and trends. Personality truly distinguishes one residence from another, and personal details matter. The team at Nistenhaus Design knows this, and they specialize in bringing out the best, most intriguing traits in their clients – and in their clients' homes.
What began as a side hustle for principal designers Justin Maine and Michael Wyrock turned into a full-fledged business four years ago, when the duo founded Nistenhaus. The reasoning behind the name? The founders, who both worked in furniture and design before the company started, were inspired by the Bauhaus architectural movement in early 20th-century Germany. They combined the German words for nest and house to indicate their goal of helping clients find the most nested versions of their own homes.
"Design is collaborative in our minds," Wyrock says. "There isn't any project that only has one voice. But then, ultimately, our goal is that our clients' voices end up shining through."
Nistenhaus, as an architectural interiors and interior design firm, offers a variety of services for customers looking to revamp, refurbish and restore spaces in their residences, which range from custom architectural design solutions to color consultations and furnishings – examples of which can be found in its dual-use, office-and-retail space on Cherokee Street, expected to debut sometime this spring.
Wyrock details that the firm handles projects ranging from single-room furnishings for kitchens, bathrooms and living spaces to more structural work, which he likens to a "facelift."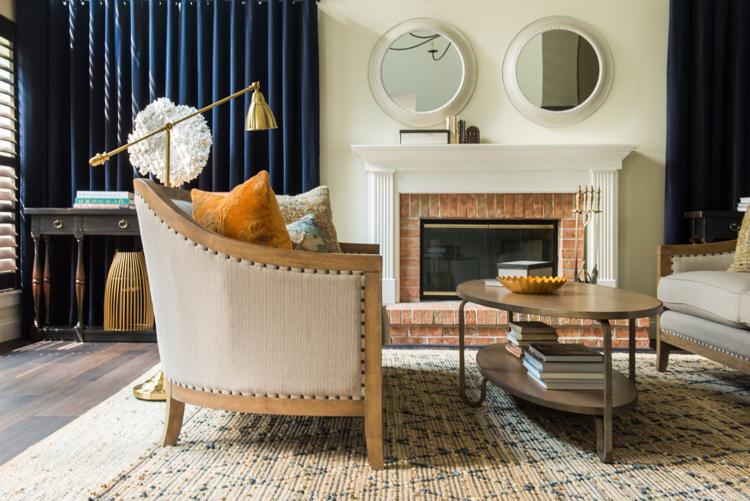 "A lot of times the majority of our clients are more furniture-heavy," he says. "But a decent number are taking on larger-scale projects, and we can kind of go into the architecture of the room or the house in general and work into a holistic approach."
Both Wyrock and Maine have impressive credentials: Wyrock earned two master's degrees during his time at Washington University in St. Louis, one in architecture and the other in urban design, while Maine earned his Master of Architecture degree at Ohio's Kent State University. These, combined with an undeniable passion for the area, create a formidable organizational mindset
"We stayed in St. Louis because there's such a wide variety of styles here, to engage with design on a level that appeals to a very wide audience," Wyrock says. "Our niche hasn't necessarily been high- or low-end; it's been all over the map. I like to bring that approach to every client, whether they're on a low or high budget."
In addition to its design services – and most significantly for many – the firm operates as an advocate for clients. Once important details are squared away, Nistenhaus collaborates with contractors and the individuals who work on specific projects to ensure that everything runs smoothly, for both the clients' and the contractors' sake.
"We know what the client has told us and know the limitations, restrictions and capabilities of our contractors," Wyrock says.
Managing expectations is always essential in home redesign and redecoration. Thanks to HGTV and other renovation-based programming, a new crop of potential renovators has filled the marketplace with inspiration of their own. Regardless, Maine and Wyrock remain steadfast in their belief that quality and personality always win. That's why they focus so much attention on what means something to their clients versus what their clients simply own.
"We'll have some clients who have antiques, and those are really fun projects to work on," Wyrock says. "A lot are big into traveling, and we find ways to create vignettes that are personal to them that no one else could ever have. We really do enjoy when someone has something that they're passionate about."
Inspiration comes from many facets, but the team focuses on maintaining what's timeless and classic. Wyrock likens it to the fashion industry – which he cites as an inspiration for how the team views their work.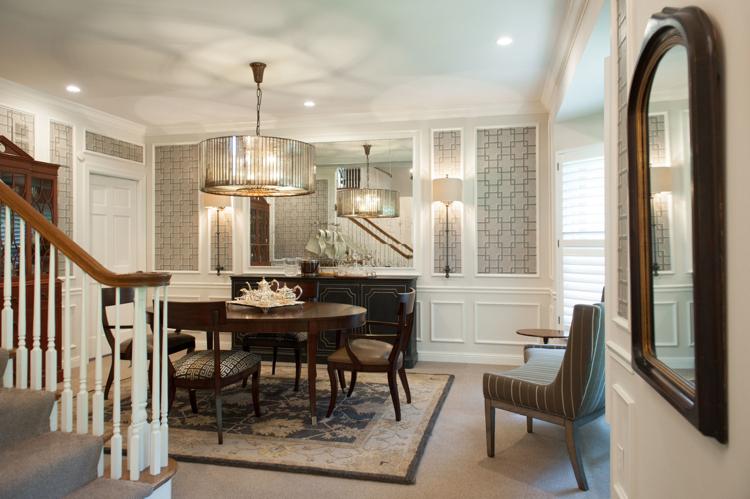 "If you're comfortable with what you're presenting to the world, people can usually appreciate the confidence," he says. "Fashion very much influences what goes on in design, and they play off each other in many ways."
The anticipated spring opening of its retail space in St. Louis marks the next big move for the firm. Located where The Heirloom Room once stood along Cherokee Street, it's a unique spot with green space in the back – perfect for events, which Wyrock and Maine plan to host throughout the year – and an ideal accompaniment to the unique flair that they have planned for the retail operation.
The firm's ambition doesn't stop there. A year or two down the road, Nistenhaus eyes branching into more development, starting with a spec house followed by fully furnished, turnkey residences where clients will be able to truly engage what it means to live with design from the moment they walk through the door.
"My background is in urban design," Wyrock says. "We would really like us to be part of the layering of St. Louis history."
Nistenhaus Design, 1912 Cherokee St., St. Louis, 314-884-0016, nistenhaus.com