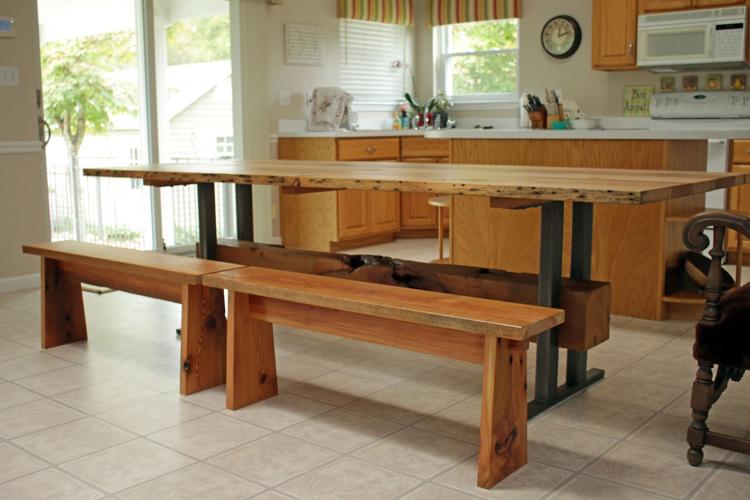 St. Charles native Rande Hackmann grew up on construction sites. Following in the footsteps of his father, a residential general contractor, Hackmann worked as a laborer, painter, carpenter and, later, superintendent, project manager and general contractor on new homes, condo conversions, high-rise offices, and retail and commercial spaces across the U.S.
With a wealth of construction industry experience in tow, Hackmann was ready to venture out on his own by 2005. He launched a custom furniture company, Architectural Elements, and took the side business full time in 2012. "I wanted to build the interesting pieces you see in restaurants, retail stores and homes that you wonder not only who built it, but [also] how did [he or she] pull it off," he says.
Today, Architectural Elements focuses on residential work, while its commercial projects also are steadily growing. Hackmann designs, builds and installs refined-industrial-style custom furniture, shelving and artwork for homeowners. However, he recently became interested in shifting his design style. "I'm looking for new challenges, materials and processes," he notes. "In the coming months, you will see a shift in my work to more clean lines and new materials. I'm looking to combine raw nature with the best of high-tech materials in new ways." Hackmann's recently released wood and epoxy serving boards have marked the start of his new design journey into more sleek designs and modern finishes.
As Hackmann strives to create unique pieces with character, he says every design-and-build process is different. "Sometimes it's a long, almost arduous journey to the correct design," he says. "Other times it just clicks, and fabrication can start immediately." Hackmann believes his construction industry experience, which exposed him to a wide array of materials and processes, gives him a leg up on the competition. "I can offer my clients ideas others can't because they stay in a narrow niche, where I prefer to explore as much as I can," he says. Hackmann typically creates pieces in about four to six weeks, mainly working with locally sourced metal and wood, including steel from Shapiro Metal Supply and oak and walnut from Goebel & Co. Furniture or David Stine Woodworking.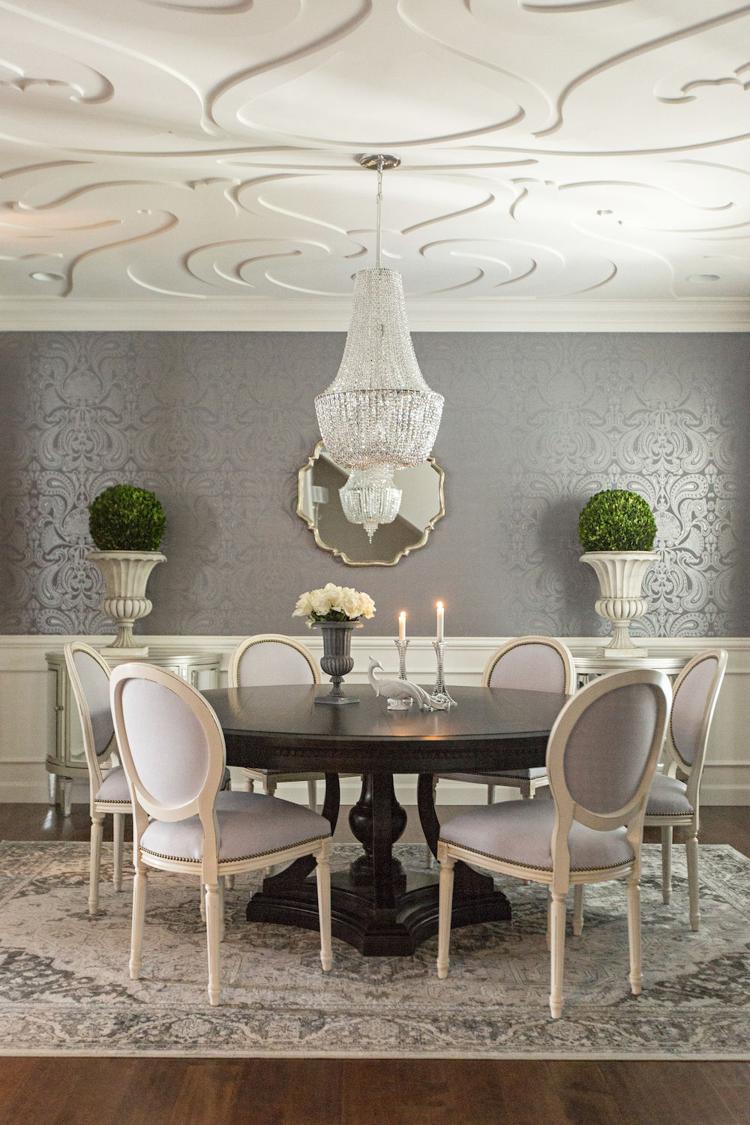 The majority of Hackmann's projects come from St. Louis-area design firms; however, social media has sparked an increase in direct client contact. Hackmann works with Jessie D. Miller Interior Design, Jacob Laws Interior Design, Next Project Studio, Cure Design Group and Nistenhaus Design, among others, on residential projects.
Homeowners often have a concept in mind, rather than a fully formed vision of the custom piece they want, Hackmann explains. "They need a certain piece – a table, bench, shelf, etc.; however, the details of it are nebulous or unknown," he says. "I meet with them in the space to get a feel for their style, what they like and don't, and how they use the space. This information drives the design – is it functional or purely form? What materials, finishes and hardware fit the theme?" From there, Hackmann sketches and, if needed, creates a 3-D model of the piece. "We refine it together until it's the right piece," he says. "The best feeling [is] seeing [the client's] reaction to a piece I made for them."
Architectural Elements' most-lauded large-scale project has been an all-black bedroom, designed by Jessie D. Miller Interior Design with Hackmann serving as general contractor, overseeing painting and electrical work and performing the installation of a marble fireplace, crown moldings and accessories, as well as bookcases he fabricated. "It received international press coverage and really caught people off guard with how great an all-black room could look," Hackmann says. Among his company's custom commercial projects are furniture and accessories for local businesses such as the MoModerne midcentury-modern design shop in Webster Groves, the Design & Detail trade showroom and marketplace in Maplewood and an eat-in bar and tabletops at Soulard Gyro. And recent residential projects have included a 10-foot-square industrial room divider and shelving, plus a matching fireplace with a stone hearth in a Tower Grove home; a massive 11-foot-long steel-and-glass dining table for a Central West End home; and a dining table and benches built from reclaimed wood.
Each of Hackmann's pieces has a story behind it that he strives to capture. In the case of the reclaimed-wood dining table, a St. Louis client wanted a piece built from a barn that had been torn down on the Iowa family farm where she grew up. "She had this huge beam from the barn with a big gnarly knot in it, and we decided that needed to be showcased," Hackmann says. "I designed a modified trestle table with steel legs that supported the 9-foot top and a beam below it … made to look like it was floating between the legs … as well as two benches for the table." The client was so happy with the result, she wrote an article about it that was published in her hometown newspaper, Hackmann says, adding, "That was an unbelievably fulfilling project."
In the coming years, Hackmann plans to work on a line of limited-run pieces that will showcase a compelling combination of high-end and high-tech materials. But no matter how his business branches out, its goal will remain the same with every project: delivering a piece that pushes the limits, stands the test of time and, most important, is as one-of-a-kind as the client.
Architectural Elements, 314-252-2437, architecturalelements.co