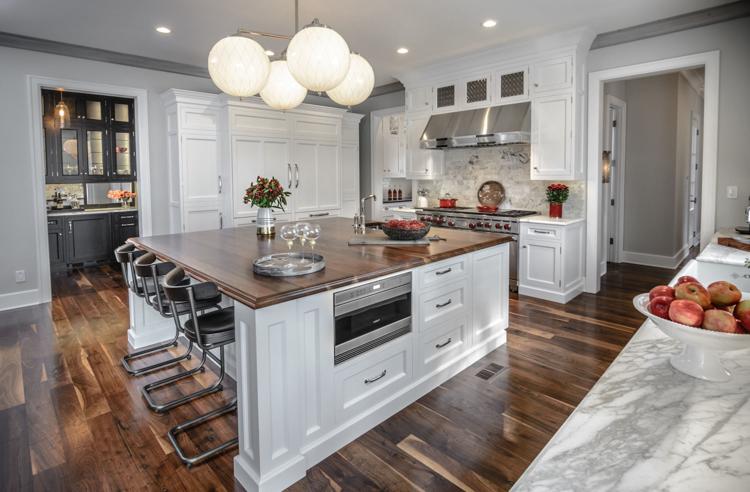 Kathy Gordon Israel turned a home-designing side gig into a thriving, full-time cabinetry business with clients across the country. Her trick, she says, isn't a secret – it's passion.
Founded in 2005, Israel's Chesterfield-based home remodeling company, Accent on Cabinets, emphasizes high-quality, custom-designed cabinetry. Whether for the home in general or the kitchen or bath in particular, the company works closely with clients and contractors to source the right cabinets for the right uses. With a background in public relations and marketing, Israel draws inspiration for Accent on Cabinets from her experiences in college, where she spent five years working with her aunt, the owner of a Massachusetts kitchen and bath company.
"I did design for free while working from home after starting a family, and I was like, 'What the hell, I should be doing this!'" Israel says of her first passion projects. "Doing free jobs led to referrals of full-time work. [We kept] a company open during the market crash. We were never slow during that time – that says a lot."
A commitment to quality plays a central role in Israel's business, where she serves as owner and designer. Accent on Cabinets carries three lines of products, each custom-constructed in the United States with American-grown lumber, which means shorter shipment turnaround times than those on supplies from overseas – and no price impacts because of sometimes-unreliable international tariffs. Better yet, two of the cabinetmakers, Plato Woodwork from Minnesota and Showplace Wood Products from Harrisburg, South Dakota, have been operating for more than 150 years combined.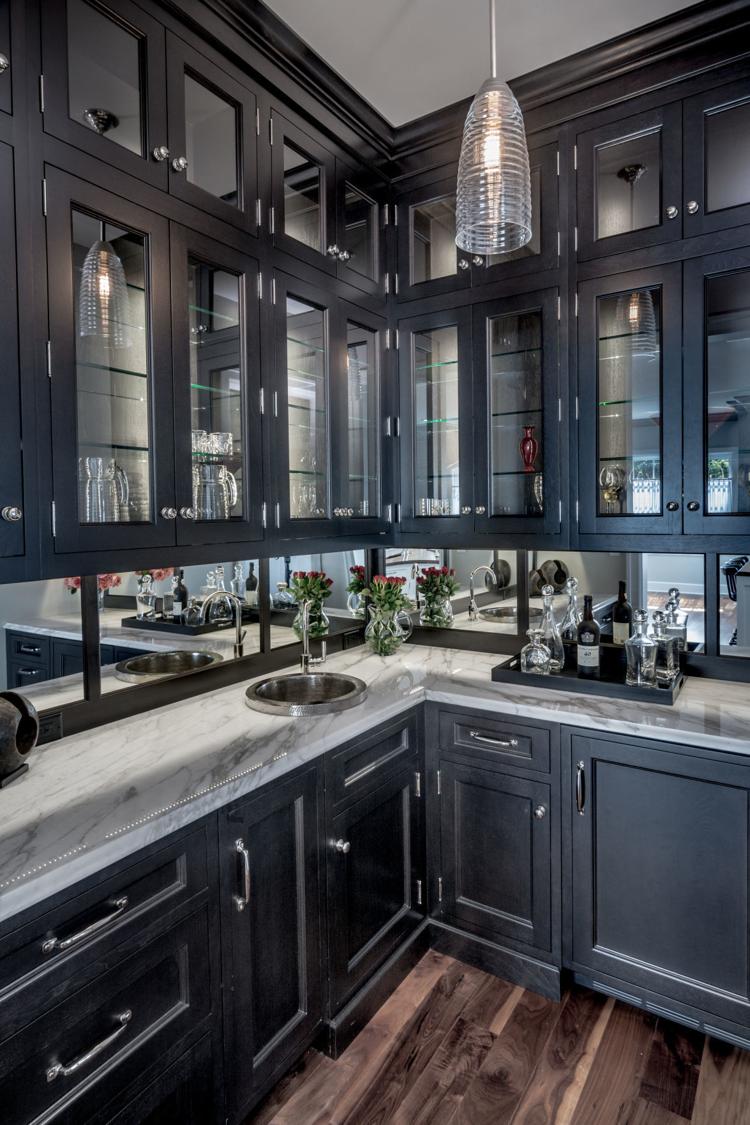 "We have lines that have been doing business for more than a century, and you can't get any better than that," Israel says. "All of our cabinet lines have lifetime warranties and a low carbon footprint."
Clients first meet with Israel and her team of two to talk about needs and discuss the budget before setting and managing expectations. Accent on Cabinets designs the space using CAD (computer-aided design) software, 3D renderings so clients can visualize their updated rooms. As many of them concoct their dream living spaces, Israel is thinking short- and long-term, particularly with resale value. Once all needs are met and a design is decided, pricing begins.
"Staying within their budget is huge," Israel says. "I can create a phenomenal kitchen if people have unlimited budget, but budget and especially space are important, as well. What can we do to get you the kitchen of your dreams, have resale value, and you're going to love it?"
Part of customers' loving the design of their new space involves being able to see the samples for themselves – and feeling confident their new kitchen is unique. For that reason, Israel prides herself on her company's customer interaction.
"Everything is based on customer satisfaction, and listening to their needs and expectations is huge," she says.
After all production details are confirmed, the cabinets are ordered, constructed by suppliers to client specifications and shipped for installation. In some cases, Accent on Cabinets is brought onto a preexisting project to consult on cabinets, and on other projects, it's simply sourcing cabinets, but the company primarily works directly with clients.
"As people live in a space, they develop certain habits as to how they function in their house," Israel says. "We work with both people who've lived in their homes for some time and are looking to remodel and those who are needing help with spatial planning for new construction."
Accent on Cabinets uses relationships with local contractors, builders, architects and more during the installation process – each time-tested, as Israel doesn't assign projects to people she's never worked with.
This expertise has helped the company flourish since its founding nearly 15 years ago. Now, Accent on Cabinets regularly works with clients who live in other cities around the country – and even outside the country, like in the Bahamas.
In the fall, Accent on Cabinets looks to add another feature to its expanding national business: virtual kitchen design. This visualization tool shows customers real-time renderings of their new kitchen superimposed on the current design, all by simply holding up a phone. It's the kind of asset that will elevate the experience for clients and company alike.
From concept and budgeting to construction and completion, a genuine sense of passion and pride lifts Accent on Cabinets above so many similar companies. Yes, the business' products are premium and its team is experienced, but there's no substituting working with a firm that cares about you and about your home.
Which is why it comes as no surprise that when asked whether she's especially proud of any recent project, Israel doesn't hesitate: "All of them. Seriously."
Accent on Cabinets, 16668 Old Chesterfield Road (by appointment only), Chesterfield, 314-482-5590, accentoncabinets.com