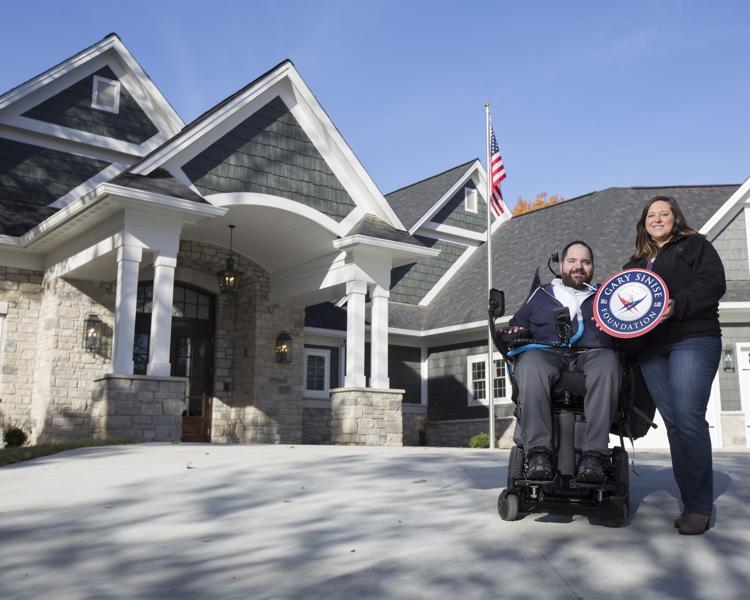 Michael Flamion's eyes welled with tears of gratitude as he gazed on his new smart home for the first time in November.
That sight marked a new beginning for the former Ballwin Police Department officer, whose life changed when he was injured in the line of duty on July 8, 2016. During a routine traffic stop on New Ballwin Road, Flamion was shot in the neck, which severed his spinal cord and paralyzed him from the neck down.
When Ballwin residents learned of Flamion's tragedy, they quickly rallied to help, says Ballwin Police Chief Kevin Scott. "I've worked with the City of Ballwin for 25 years, and the outpouring of support and the ownership the region took with [Flamion's] injury and supporting him and his family were unbelievable – and really is an example of what should go on around the country," he says.
One generous local citizen, Jim Shubert, reached out to help Flamion after hearing the injury occurred near his Shubert Design Furniture business. As luck would have it, Shubert also belongs to the board of directors of the Gary Sinise Foundation, an organization serving U.S. veterans and first responders with programs including R.I.S.E. (Restoring Independence, Supporting Empowerment), which has built more than 60 specially adapted smart homes for the nation's most severely wounded heroes and their families.
"I was in Los Angeles at the time of the shooting, attending a board meeting with the Gary Sinise Foundation, and brought up the shooting and possible condition of Officer Flamion. Our board agreed to build him a smart home before I approached the Flamion family," Shubert says. Shubert worked with the Ballwin Police Department to arrange a meeting with Flamion as he recovered in the hospital "I told him, 'If you make it through this, we'll build you a smart home,'" Shubert recalls.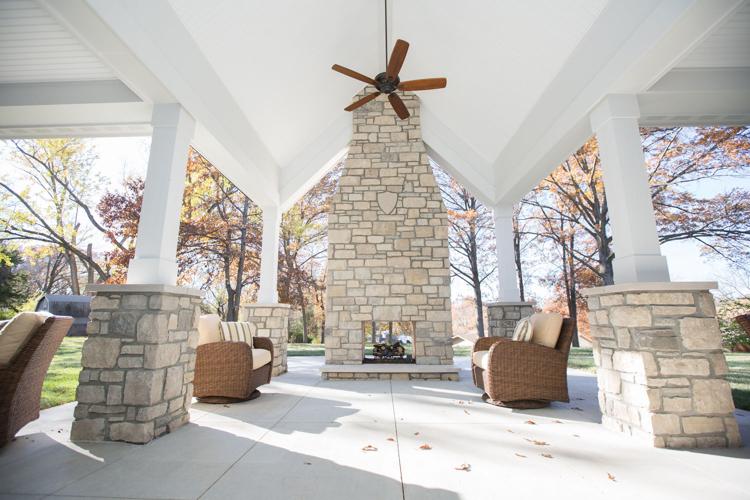 Over the past year, the Gary Sinise Foundation, the Ballwin Police Department, numerous national and regional donors, and 120 local contractors teamed to build a smart home specifically designed for Flamion. "[Flamion's house] became the first smart home built for a first responder in the U.S.," Shubert says.
The energy-efficient, accessible smart house makes mobility and daily tasks easier for Flamion through features such as spacious doorways and hallways, iPad- and voice-controlled appliances, and a lift that takes his wheelchair to his bed and shower. "Officer Flamion faces the daily challenge of paralysis from the neck down," Scott says. "Your home becomes your sanctuary from life's trials and tribulations. This smart home offers him a little bit of independence and function in his own home."
As soon as the foundation became involved in his life, Flamion says he knew it would change for the better. "I can't thank the [Gary Sinise Foundation] enough, I can't thank the donors enough … for giving me a little bit more of my life back," Flamion says. "I did lose a lot of things on July 8, [2016] that a lot of people take for granted … just getting out of bed, changing the channel on the TV, going in and out of doors. With this [new smart house], with just my voice, I can open up doors, turn on lights, turn on the TV. I don't know where we'd be without the foundation."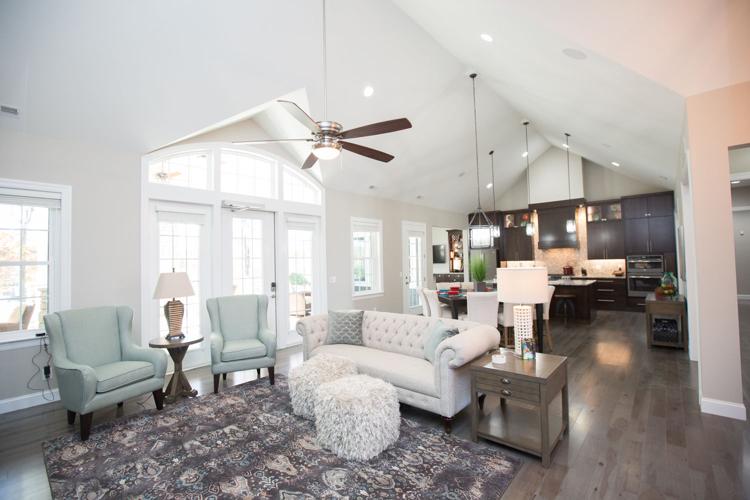 Chris Kuban, a St. Louis-based national spokesperson for the Gary Sinise Foundation, recalls how happy to be home Flamion and his wife, Sarah, were in their new abode. "Flamion's favorite component is the back porch … he's an outdoorsy guy," Kuban says. "When he first toured the house, this buck with one set of antlers walked right past the back door. [Flamion] said it was a 'welcome home' omen."
The Gary Sinise Foundation has more projects in the works to aid other St. Louis-area veterans and first responders. The organization has committed to building a smart home in Wildwood for Legrand Strickland, a wounded veteran of the U.S. Army, and it also recently completed a remodel of a Wentzville house for Craig Tudor, a former Hazelwood Police Department officer paralyzed from the neck down. "We want to encourage people to donate and volunteer," Kuban says, adding those interested can sign up to help at garysinisefoundation.org.
Shubert says the foundation gives recipients and their families more independence and dignity. "There are more [veterans and first responders] who need help," Shubert says. "We have tremendous support from individuals and small businesses in the community, and we hope to get major, local corporate support involved, as well, because this is a local issue. We want to create more priceless reactions like the one we received from Michael.
Gary Sinise Foundation, garysinisefoundation.org