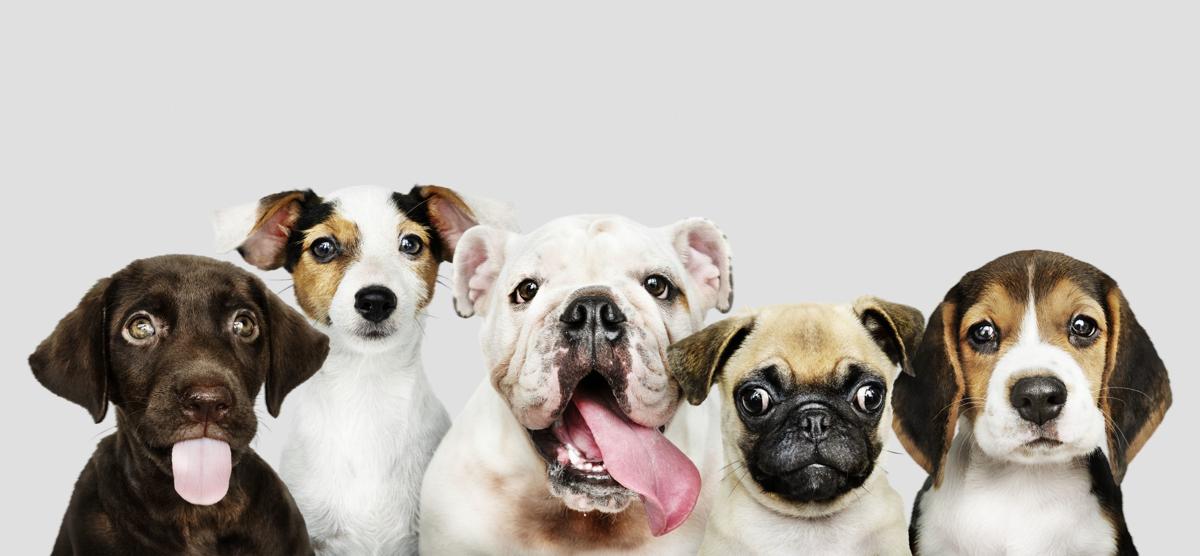 The concept's all in the boutique's name: The Wagamama (a Japanese word meaning "spoiled or indulgent") in St. Louis' Shaw neighborhood caters to those among us who are not shy about spoiling our furry friends.
"I don't honestly remember where I first saw the name – I just remember seeing it, researching it and then thinking, 'Well, that's interesting,'" says Lynn Terry, who owns The Wagamama. "I spoke to a few Japanese friends and asked them if it'd be appropriate, and they said it would totally make sense."
A boutique tailored to animal-lovers, The Wagamama primarily carries products from local artists with some favorite national brands sprinkled in, and though The Wagamama does carry items you can buy for your favorite furry friend, it focuses more on spoiling the spoilers – pets' parents themselves.
"We do try and carry a few of the things that people tend to expect, so we have things like leashes and collars, but that really hasn't ever been our focus," Terry says. "We focus on the human, on the lover of the animal."
Terry has plenty of experience working with pet parents, in that, for more than 20 years, she's run Lynn Terry Photography, which specializes in photos of – that's right – pets. But a few years ago, she was ready to expand her offerings.
"I have a lot of my own art that I sell, so I thought it would be great to have a venue to start selling not only my art but also the art of other local artists," Terry says. "And as much as I love photography, I needed a retirement plan because pet photography is so challenging physically."
She quietly turned the front half of her Shaw studio into a mini boutique, letting friends visit and give feedback, and by April 2018, she publicly opened The Wagamama. The shop has been growing ever since.
Customers can expect local artisans and companies such as Benton Park Prints and Jam & Bee Ceramics, as well as items ranging from wine glasses to door mats, breed-specific magnets to candles aptly named Puppy Breath, and even a dachshund-shaped succulent planter. The Wagamama also features edible gifts, such as Ices Plain and Fancy doggie ice cream and treats from local company Mister Finley Pet Bakery.
Recently, Terry took her commitment to local causes to the next level by partnering with a local roastery, First Crack Coffee, to create The Wagamama Rescue Roast, from which a portion of each sale of blends like Morning Zoomies goes toward Gateway Pet Guardians. Terry released the coffee toward the end of November and sold out within the first weekend.
What's next for The Wagamama?
As many pet owners realize after a few years, the team needs more space! Right now, Terry and her new business partner, Kristen Wagner, are hunting a spot where they can expand, with room not only to house more local goods (and allow shoppers to bring in their furbabies without fear of breaking anything) but also to enhance their ability to host more events. They're excited to extend the unique offerings of their current space – including tarot card readings for dogs, wellness events like dog yoga and holiday pictures with Santa and the Easter Bunny – as well as host more personal events like canine birthday parties.
It takes a true pet enthusiast to create such fun experiences for animals, and Terry exemplifies such enthusiasm; over the years, she's fostered 30 to 40 rescues, and she currently has two pit bull rescues and two cats at home. In the metro area, Terry says she's scarcely alone in wanting to celebrate four-legged family members.
"We have a lot of rescues here and a lot of knowledge around rescues," she says. "And St. Louis is a very dog-friendly city. A lot of people here love and take care of their animals, which is why I think we've seen the success we have." 
The Wagamama, 4102 Shenandoah Ave., St. Louis, 314-749-5153, thewagamama.com
Be the first to know
Get local news delivered to your inbox!