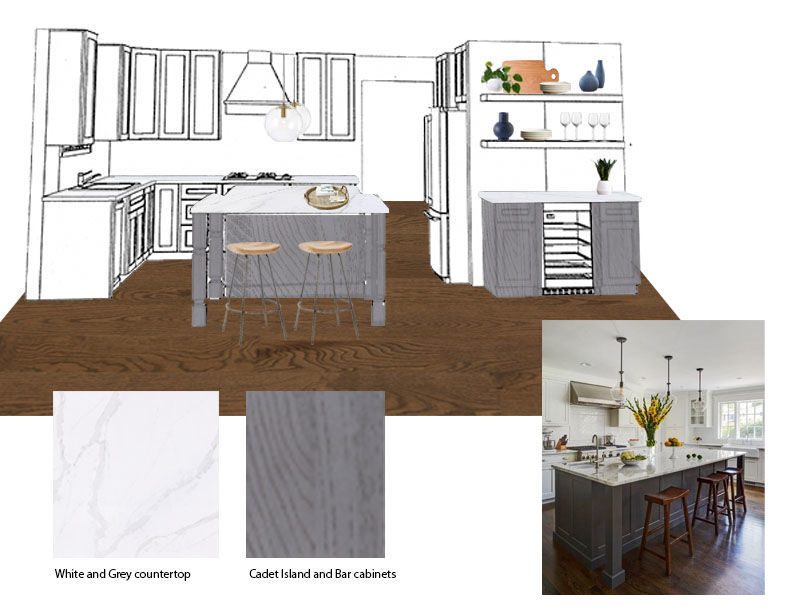 Their doors might be closed and they might not be able to meet face-to-face during this period of "social distancing," but that's not stopping top area designers and home décor purveyors across the metro area from working with clients to create fresh new interiors. So under the circumstances, with professional advice, you yourself might have just the extra time needed right now to design the home you've always wanted.
Rochelle McAvin, a designer for LU Design Build, is using videoconferencing programs, such as GoToMeeting and FaceTime, to consult with clients and sees the new approach as a possible long-term addition to traditional in-person consultations. "This is completely different than what we normally do, but I think it has great potential for out-of-town clients or even people who are busy day to day," she says.
Prior to the coronavirus pandemic, McAvin visited clients at home to assess and discuss their design plans. "Of course, meeting with our clients in person is the best, but we've found that online design and problem-solving will ultimately provide us more flexibility in the future," she says.
Before an online meeting, McAvin asks clients to send her photos of the space they want to work on. "Once we set up a time to 'meet,' we can walk through the space virtually," she says. "We include a discussion of ideas, a demonstration of a 3D-rendering virtual walk-through and an open conversation regarding budget and how we outline our design-and-development process." Through April, these online consultations are free, and start dates for project installations are being planned as time and circumstances allow.
Similarly, Ryan Dau of Dau Furniture notes that "things are changing around here minute by minute. We're working with our clients virtually to the best of our ability."
Dau Furniture clients can reach out to a Dau interior designer via the store's website to schedule a video consultation, which costs $100 and is credited to any subsequent Dau purchase. During the online consultation, designers show customers how to measure their space to allow for accurate floor plans.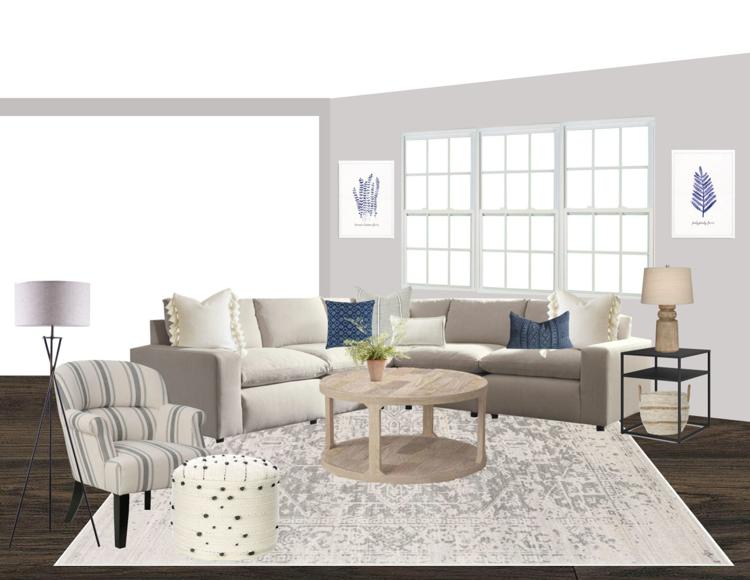 "Our designers help with furniture arrangements and color schemes to get the ball rolling on our clients' next design project," Dau says. "In most cases, there will be follow-up appointments for our designers to present their designs."
Independent designers also are using technology to continue working with clients. Stephanie Pohlman of Stephanie Pohlman Designs uses social media to offer followers examples of her design aesthetic and is scheduling online consultations via her website.
Her virtual one-time consult costs $100 and involves the client providing a video and photos of the space along with a list of questions. "They'll receive a response back with suggestions and ideas based on their questions," she explains.
Pohlman's $350 E-Design session requires clients to send a video, photos, detailed measurements and a list of existing furniture they want to use. "They'll receive a tailored style board for the room with links for items that they can purchase online," she says.
Many local designers argue that now is the time to dream big! "It's fun," McAvin says. "This is a great time to think about how we can design your space to work better for you and your family." 
Dau Furniture, 15424 Manchester Road, Ellisville, 636-394-3005, daufurniture.com
LU Design Build, 5634 Morgan Ford Road, St. Louis, 314-403-5018, ludesignbuild.com
Stephanie Pohlman Designs, stephaniepohlmandesigns.com
Be the first to know
Get local news delivered to your inbox!