The challenge wasn't out of the ordinary for area designer Tamsin Mascetti: Transform a dark, unfurnished basement into a cozy yet classy space for entertaining guests.
Mascetti's client envisioned a full kitchen, wine cellar and guest bathroom in her Kirkwood home with a bright and cheerful air to it. Mascetti, who has almost 20 years of interior design experience, browsed through photos that had inspired her client, and together they narrowed down the ideas to bring to life. In the end, Mascetti's team found a way to incorporate the client's desired rustic yet industrial look with a neutral palette of warm, natural wood tones, along with navy blue and stainless steel accents.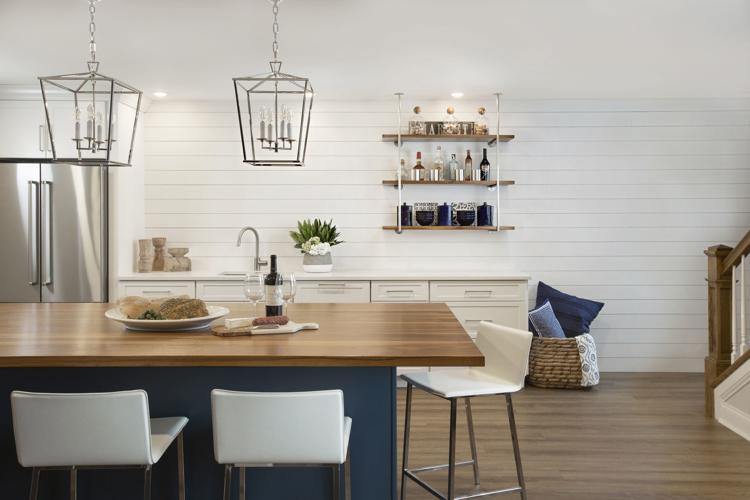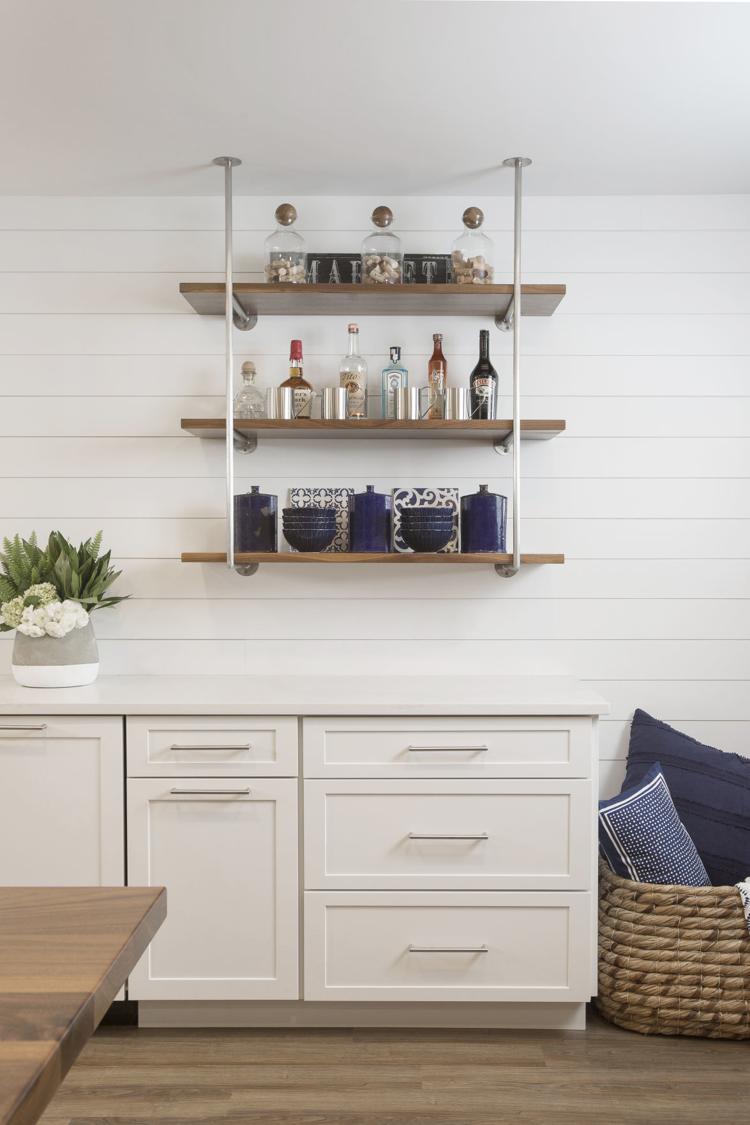 In the renovated space, guests receive a literal warm welcome with a fireplace framed by artisanal shelving from St. Louis' Architectural Elements, which was built using locally sourced wood from Missouri black walnut trees. White-painted cabinet doors and white herringbone marble surround the fireplace to add texture, shaking things up visually.
"Practical and functional rustic, woodlike vinyl flooring ties the space together," Mascetti says.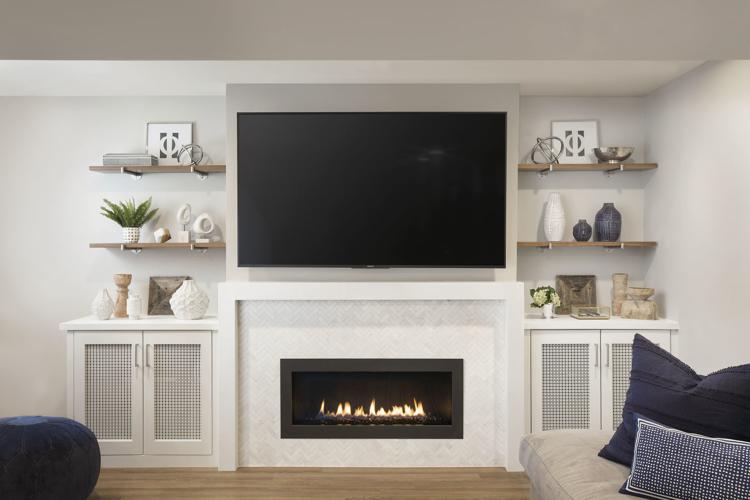 With drinking and snacking in mind, Mascetti's team brought in a custom-painted navy blue island and topped it with a walnut countertop. The sit-or-stand gathering area's warm colors complement the sleek quartz kitchen countertop. A second gathering area invites guests to sit at the bar, made from a custom live-edge walnut slab created by Chesterfield's Lamp Wine Cellars. A temperature-controlled wine cellar, also made by Lamp Wine Cellars, neighbors the bar and features custom black iron wine racks and shiplap-covered walls.
Mascetti calls the bar a true focal point and says it "serves as both additional space for wine tasting or chatting and a console for the cozy sectional."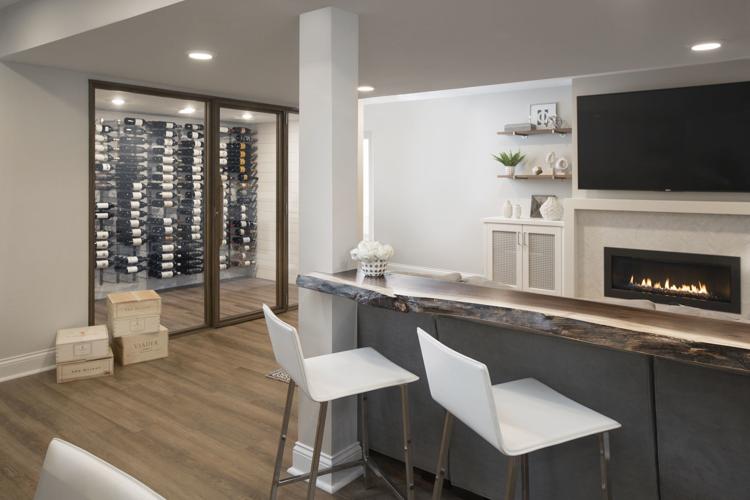 The client, Maureen Jamieson, praises Mascetti's eye for the basement's structure. "Obviously, the material selections and finishing touches were huge, and we love them, but that's what everyone expects from a designer," Jamieson says. "[Mascetti] knew to put the standing-up area where it is with full ceiling height and the seating area under the ductwork." 
Tamsin Design Group, 3155 Sutton Blvd., Suite 103, Maplewood, 314-282-0035, tamsindesigngroup.com