Chrissie Messina is playing with fire. Well, maybe not fire so much as a controlled heat –she's a pyrographer and also the owner of Flare Grove Creations, which offers personalized wood-burned home décor gifts for every occasion.
Messina creates and sells custom designs on pieces such as spatulas, coasters, beard combs, cocktail stirrers, mailbox posts, tabletops – "anything wood," according to Messina – as well as a seasonal item of the month. Since mid-2018, Flare Grove and local streetwear-and-goods brand Arch Apparel have teamed to sell St. Louis-themed, wood-burned cutting boards and wall plaques, which quickly sell out but were just restocked at the Arch Apparel store early this month.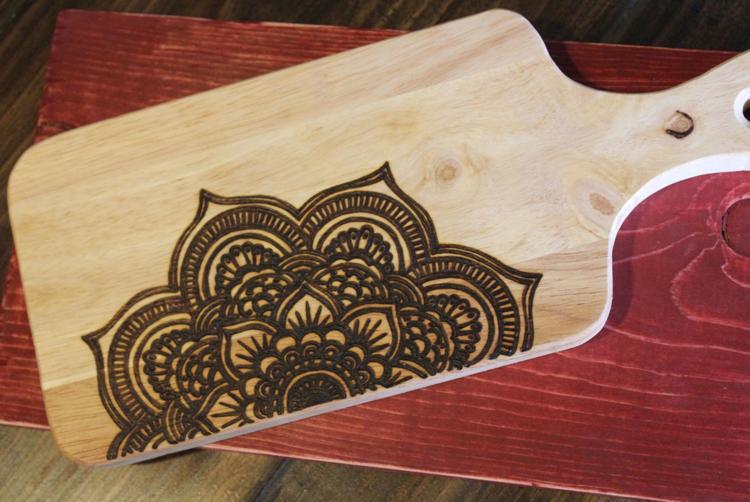 "Woodburning is a slow, intentional art," Messina says. "It is both peaceful and intense. When I began burning, I had a lot to learn; woodburning is not about good handwriting or drawing ability. It's really about learning and controlling wood, heat and pressure. I fell in love with that."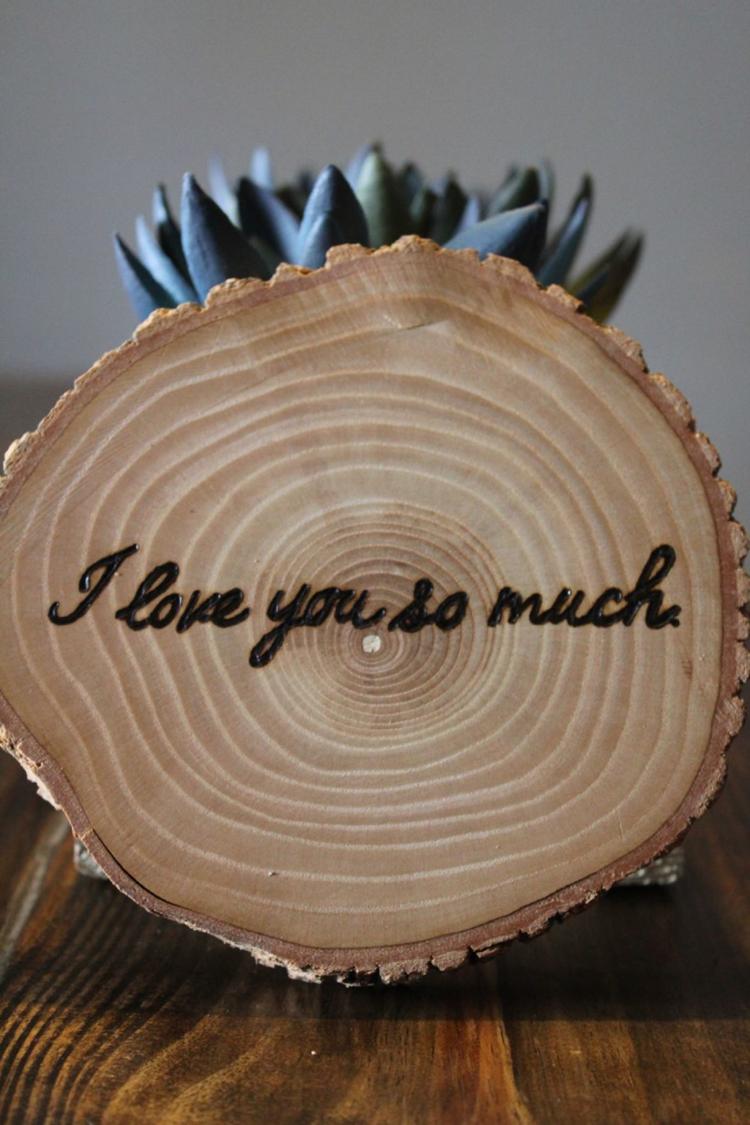 The wood itself comes from three local sources and includes pear, cherry, cedar, elm, poplar, oak and plum varieties. "The wood I burn has changed through the years – lots of trial and error and lots that ended up in the bonfire pile," Messina says.
Each type of wood has its own process, Messina notes. For example, the beautiful, sturdy bark of sassafras requires little prep, whereas pallet wood needs cutting, sanding and cleaning before it can be burned.
Of course, custom designs can run the gamut, but Messina cites logos, florals, snarky and sweet sayings, dogs, cacti, boats and handwriting as some oft-heard requests. "Burning the handwriting of a loved one has become a specialty of mine," she says. "The whole process is emotional for both my clients and me. I always think about the person, their story and how I hope they know how loved and missed they are. It's a way for my clients to feel connected to their loved ones."
Flare Grove sells a set quantity of both seasonal items and custom orders at the beginning of each month. Once those slots are filled, she "closes" to complete the orders. Following the business' accounts on Instagram (@flaregrove_creations) and Facebook is the only way to find out about each, and you can reach out to her via social media or at flaregrovecreations@gmail.com with orders.
One thing Messina is excited for in 2020 is teaching the art of woodburning and running a small business to area high school students and fifth-graders. "I am so excited to have the opportunity to expose young makers to this wonderful craft," she says.
Flare Grove Creations, 618-792-7666, instagram.com/flaregrove_creations