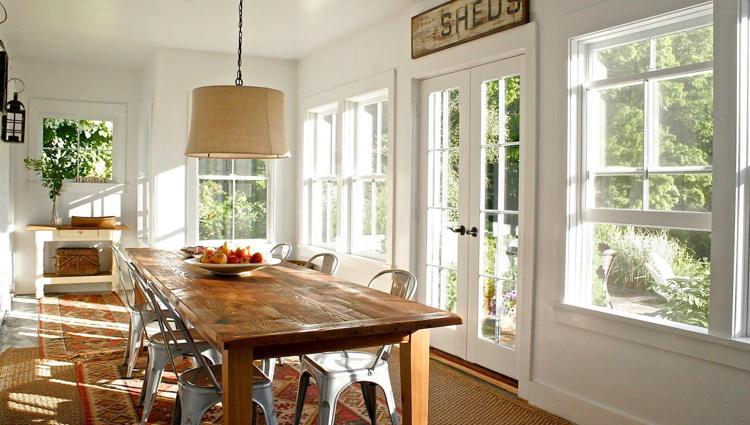 With summer quickly approaching, area residents are readying their abodes with an eye toward plenty of outdoor living – for which the design trend for the last decade has been to imitate indoor living, with comfortable dining and lounge furniture, attractive lighting, rugs, pillows and even partial kitchens.
However, recent reports showing increases in West Nile and Lyme diseases sparked thoughts about ways to bring the outdoors inside, sans insects, with a practical, old-fashioned concept: screened-in porches and rooms. In that regard, LN chatted with Matt Courtney, owner of Broadview Screens, to get an update on changes in screened-in porch and room design and the latest tips for enjoying summer weather in safety and style.
It's hard to argue with the basic design concept behind screened-in porches and rooms. Has the design changed at all over the years?
The size and shape of these rooms has changed a lot over the last 10 years. It used to be a screened porch or three- or four-season room was just a small square attached to the back of your house. Today, we're seeing where the whole length of the house is an outdoor room.
The big trend on the higher-end houses has been moving toward mechanized roll screens that can be made 25 feet long by 16 feet high. They recess up in a cavity so they're virtually invisible. You hit a button, and they come down.
The newest trend is to install a roller of insect mesh and another roller with a clear vinyl product, and that will give [homeowners] about two more months of use of their room, if not more, depending on how insulated it is. It changes the whole dynamic of what you can put in there if you can keep the pollen off.
Are homeowners using designers to help them get the most out of their outdoor rooms and screened-in porches?
Yes, some do. It's really about the design and layout before you build it and getting with a design-build firm or architect ahead of time. They can lay out the room so you don't get locked into just a square or rectangle-shaped room.
Could you design an octagon or even an English conservatory-style room?
Sure. We see all kinds of room shapes. Architects and builders have been getting more creative.
What are your tips for maximizing the usefulness and functionality of screened-in rooms and porches?
Fireplaces are now much more prominent. They're bigger and more elaborate, with stone chimneys or more modern gas fireplaces on pedestals. We're also seeing a lot more [outdoor kitchens] because rooms are getting bigger, with counter space, beverage centers and sinks.
The coolest things I've seen on the last three or four high-end houses are pizza ovens, either wood- or gas-powered ovens that are built in. There are also a lot more TVs in these spaces. A lot of people are using outdoor versions of flat-screens, but others are using regular TVs in there because they're so inexpensive to replace. 
Broadview Screen, 12951 Gravois Road, Suite 130, Sunset Hills, 314-842-8888, broadviewscreen.com