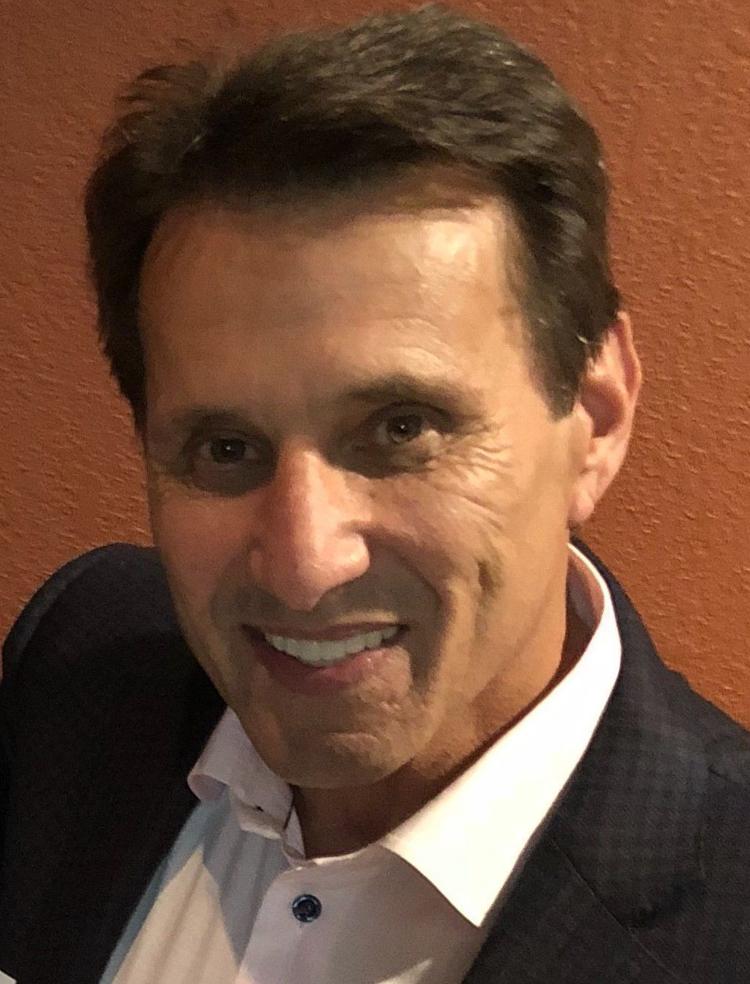 Metro Lighting, locally owned and family-operated for more than 50 years, is a fixture in the metro area decorative lighting industry. This winter, it even introduced the modern and affordable Philip Austin collection in area stores. Ladue News caught up with Bill Frisella, president of Metro Lighting and Metro Electric, to get the scoop on the exclusive line and some advice on how to brighten our homes in unique ways.
Tell us a bit more about the Philip Austin collection.
The new Philip Austin collection is a decorative line of fixtures that was created to provide our customers top-quality lighting choices at a more modest price point. The collection emphasizes universal design from traditional to contemporary, so there's something for every style.
The idea for Philip Austin Fine Lighting began approximately 20 years ago, when an international lighting vendor with whom we had a close relationship introduced us to his lighting manufacturers and partnered with us to create an exclusive line of fixtures.
The Philip Austin line allows us to use our 50 years of experience as a trailblazer in the lighting industry and – as one of the country's largest lighting retailers – to offer designs that weren't previously available, at better quality and a lower, more-competitive price point for homeowners, designers and homebuilders.
How does the Philip Austin collection vary from other offerings available at Metro Lighting?
Many of the fixtures in our new collection were designed by our creative team listening attentively to the designer market in St. Louis. We think designers set the bar for style and trends; their expertise is just added value to our customer base. With the Philip Austin line, we have the product on the shelves, ready to go home.
How often does Metro Lighting debut new, exclusive lines such as this?
We offer several exclusive lines, available only at Metro Lighting in our region. Historically with Philip Austin, a new collection debuts every three to five years. As we became savvier, developed our creative team and really narrowed in on the demands of our local designers, homebuilders and homeowners, we are looking to expand and launch new, exclusive Philip Austin collections each year to keep up with the increasing demand for new and noteworthy lighting trends.
What pieces from this collection do you recommend to readers looking to make a big statement in one of their spaces?
The Aspen collection has a really unique style that can completely change the feel of a room. It has a very simple form, with an edgy, open cable style with a warm, weathered bronze and large, seedy glass shades. It can take on a lodge feel or a modern industrial look.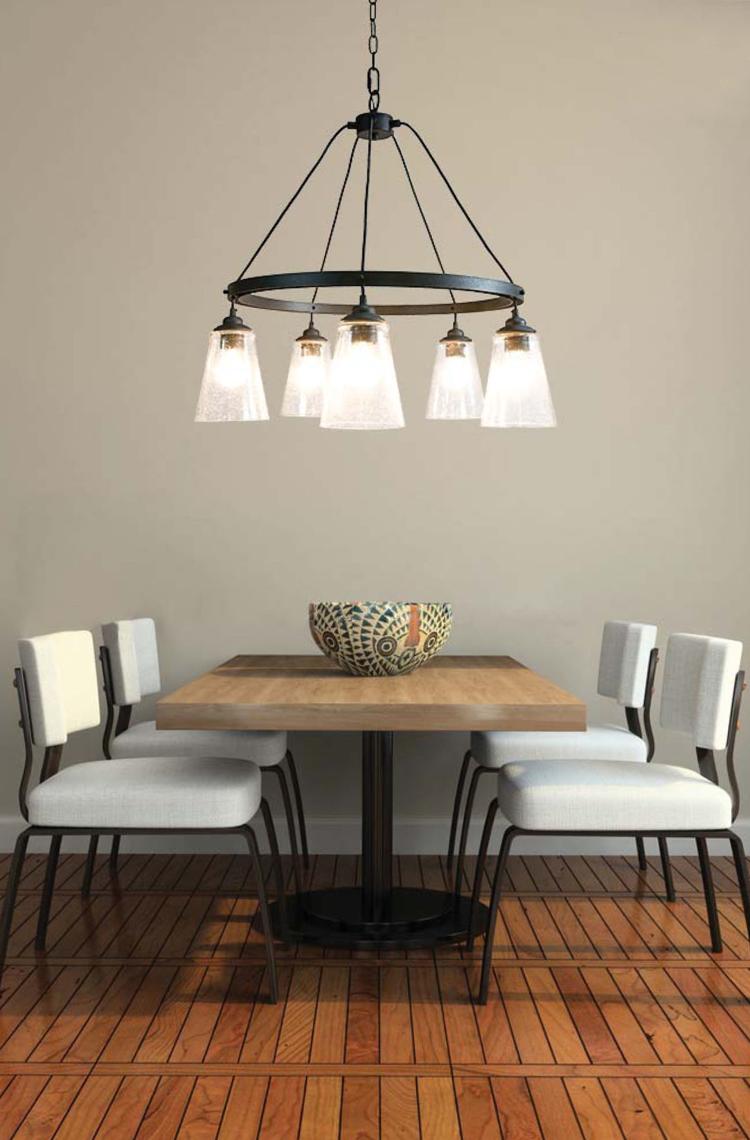 What space in a home do you find commonly overlooked in terms of lighting?
The kitchen is the most overlooked room in the house. Many times, we forget just how much we do in a kitchen. We don't just make dinner; we also entertain, do homework with the kids, read recipe books, catch up on emails and even get a late-night sip of water. It's the most versatile room in any home.
A kitchen should have multiple different layers of lighting to cover any task. To best light the kitchen, there should be general overhead lighting, as well as directional task lighting for areas like over the sink or an island, also under the cabinets and any other task areas. It also makes a huge design impact to add accent lighting as well, like inside glass cabinets and on the toe kick for a subtle nightlight.
This collection offers some funky yet functional chandeliers. If you could put one in the most unexpected spot, where would you choose?
Rooms like closets, pantries and laundry rooms are often thought of as purely utilitarian. But a really beautiful addition to a utilitarian room is a fun mini-chandelier or semi-flush fixture – or sconces that turn a simple room into a wonderful surprise just by adding light.
Does Metro Lighting have anything else new and exciting in the works?
We always do! We constantly renovate and update the displays in our stores to improve our customers' experience and to offer the latest lighting trends and technologies, like smart-home options and LED [light-emitting diodes]. We are expanding the Philip Austin line to include new styles, finishes and colors.
We know if we continue to provide beautifully designed, well-made, affordable lighting choices, it will appeal to all our customers: designers, homebuilders and homeowners. Long-term, we are working to expand our web presence to provide lighting nationwide.
Metro Lighting, multiple locations, metrolightingcenters.com
Metro Electric, multiple locations, metroelectricsupply.com