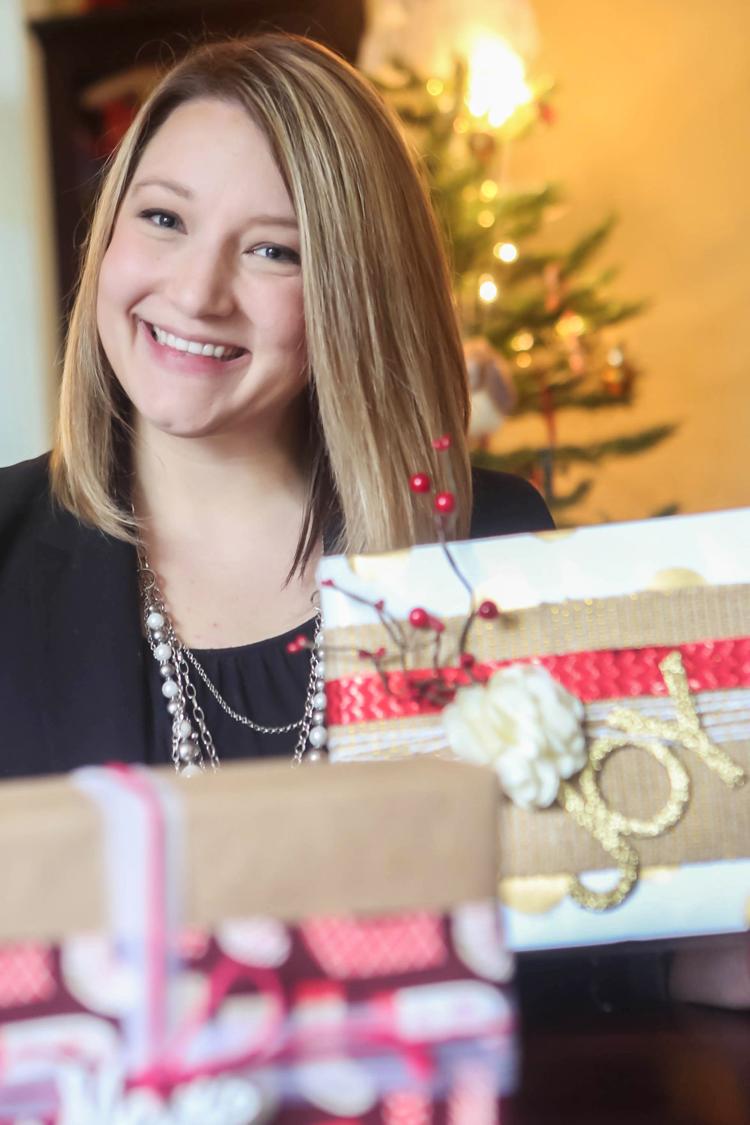 The holidays are a busy time of year. We're busy planning holiday parties, shopping for gifts, spending time with family and friends, and wrapping up things at work to make time for the season's festivities.
Somewhere in all the hustle, gifts need to be wrapped up, too. For many, this can be a chore and a hassle. Other people, like Emily Barlean, consider it an art form.
Just this year, Barlean founded Wrap It Up, a gift-wrapping service. She's been wrapping presents for years and works full time as a marketing director for a local financial company.
"I just recently decided to venture out and see if I could do gift-wrapping for the general public," she says.
Her job got her thinking about how often people are willing to pay for convenience services. For example, she says, oftentimes she'll pay extra to have something shipped to her, rather than to go pick it up. "It seems to be a service people are interested in," she says.
Wrap It Up has a flat fee of $10 per gift that includes ribbon, bow, gift wrap and gift tags. Adding a box costs an additional $2, and embellishments cost an additional $1 per embellishment. Barlean also offers bulk discounts, which can be found on her website.
Barlean says her service is marketed to three types of people: the busy bee, the wrapping amateur and the overachiever. She classifies the busy bee as someone who needs a bunch of gifts wrapped and doesn't have the time. The wrapping amateur may have an oddly shaped gift they can't figure out how to wrap, and the overachiever is looking to really "wow" their family with the perfect themed gift.
Gift- wrapping is an important task, but Barlean has a few things to keep in mind while wrapping. "First, really personalize the fit to make it match the person you're giving it to," she says. "I ask my clients about the recipient. Things like a monogram or initials can really make a person feel special. It's all in the details."
She notes that a beautifully wrapped gift can heighten anticipation for the person opening it. It should be both beautiful and easy to open.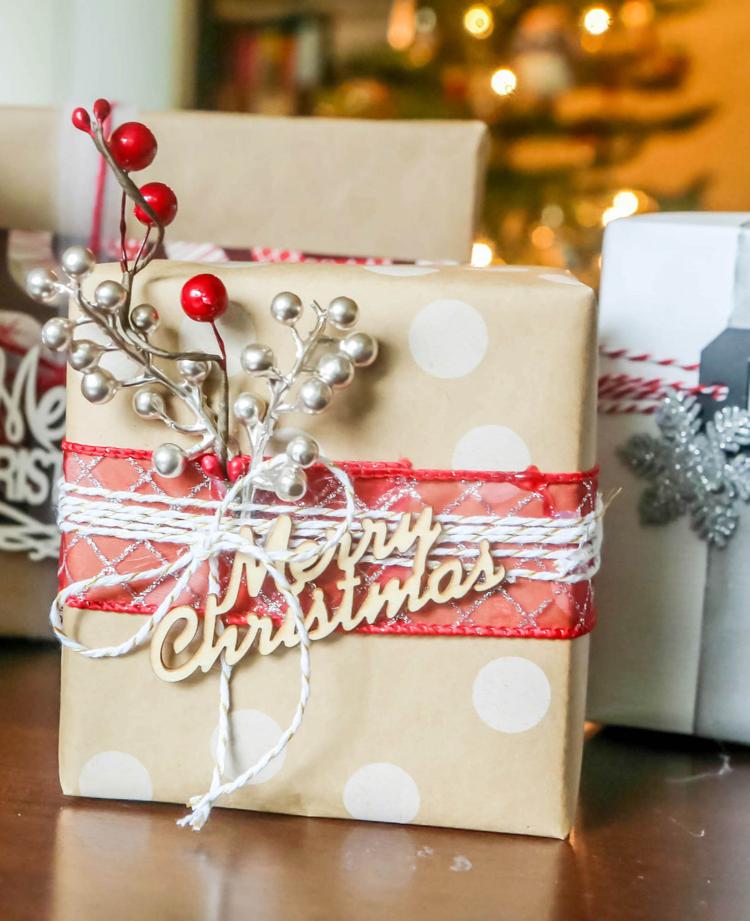 Oddly shaped gifts can be a challenge for Barlean, but nothing is impossible for her. "I recently had a client who had a coat rack they wanted wrapped. I had no idea where to start, but I figured it out. Oddly shaped gifts are fun to wrap because they're like a puzzle," she says.
Barlean's favorite designs to work with change with seasons and trends. For this holiday season, she says she's "obsessed" with the look of light-brown and other neutral paper as a base because "it's like a blank canvas to work with." She calls bows and trinkets "the fun part" and loves talking with her clients about how to really personalize the exterior of a gift.
And this isn't just a wintertime gig. Barlean will keep her business up year-round with weddings, birthdays and other special occasions, though she anticipates this time of year to be busiest.
She offers a 48-hour turnaround on gifts, with most of her time spent on the creative process, rather than the physical act of wrapping.
"I spend most of the time thinking up the design," she says. "It's especially important with multiple gifts in a set, because they have to be unique, but match a theme. The actual wrapping doesn't take too long. I have a good system."
So how does she figure out what a customer wants?
"I'll get an initial order form from my website with the size, kind of occasion and the customer's contact info," she says. "I'll give them a call, and we'll talk about their vision for the gifts."
For those doing their wrapping at home, Barlean's biggest tip is to not get caught up in the idea of flashy gift wrap.
"I would recommend going with a solid color or classy base design," she says. "Then, it's fun to focus on embellishments. The hot glue gun is your best friend."
Wrap It Up | 314-750-1665 | wrapitup-stl.com