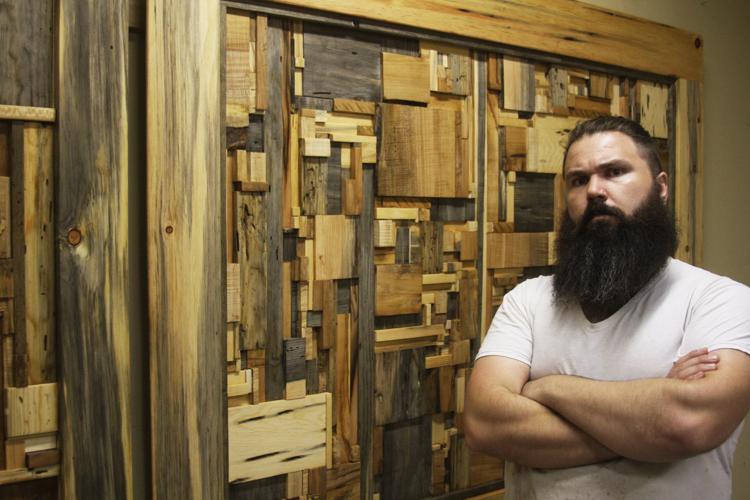 Woodworking has been in Buddy Shaw's family for six generations. When his great-great-great-great-grandfather came to America from Scotland, he described himself as a "jointer," a person who joined wood together. Jointing, carving and sculpting techniques passed down through the family – until Shaw threatened to break the streak.
"I went to school for law enforcement and became a state park ranger," he says. "I enjoyed my job. I was good at it. I worked at a lot of cool parks. But I was creatively depressed. It took quite a number of years to come to the point where I realized woodworking was what I wanted to do."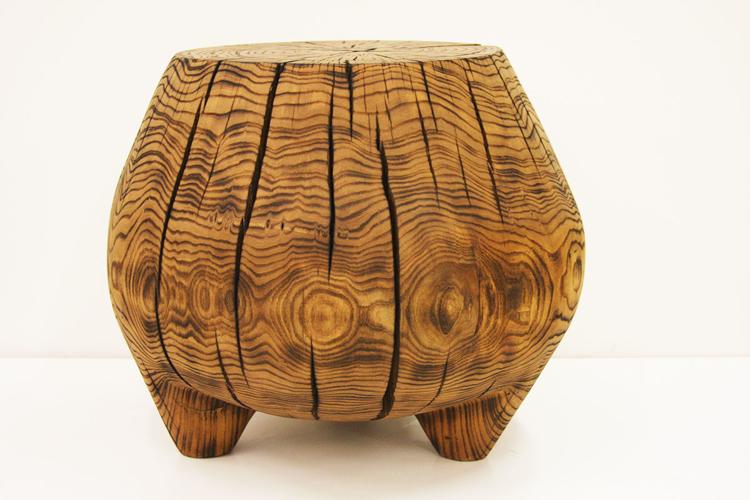 Now Shaw owns Biggar & Shaw, his own sculpture, art and design company, named for his ancestors, Thomas Biggar and Clarence Shaw. He crafts original air plant abstracts, furniture and sculptures, many ethereal and free-form in nature. But Shaw learned most of what he knows from his father, whom he calls more traditional in style, in the family woodshop. The younger Shaw started by sweeping up sawdust for a dollar as a child, then, as a teenager, helped his father with kitchen cabinetry projects. When his father decided to retire in 2010 and sell his business, Shaw was forced to choose between continuing the family tradition or forging his own path. He left woodworking behind.
However, in late 2014, after a few years of working as a park ranger in the Lake of the Ozarks and other area parks, he decided to turn the basement of his home into a woodshop. He found his creative outlet in sketching furniture designs, carefully selecting wood and sculpting one-of-a-kind works.
"I go to the Saint Louis Art Museum, and I want to touch beautiful marble sculptures they did by hand, but you can't," he says. "The woods begs to be touched, and it can be. With this creative process, you have a sculpture that's functional."
To make sure his sculptures will pass the functionality test, Shaw spends time with each of them in his own home. He'll put up shelves and try out end tables. He also brings his furniture to art shows.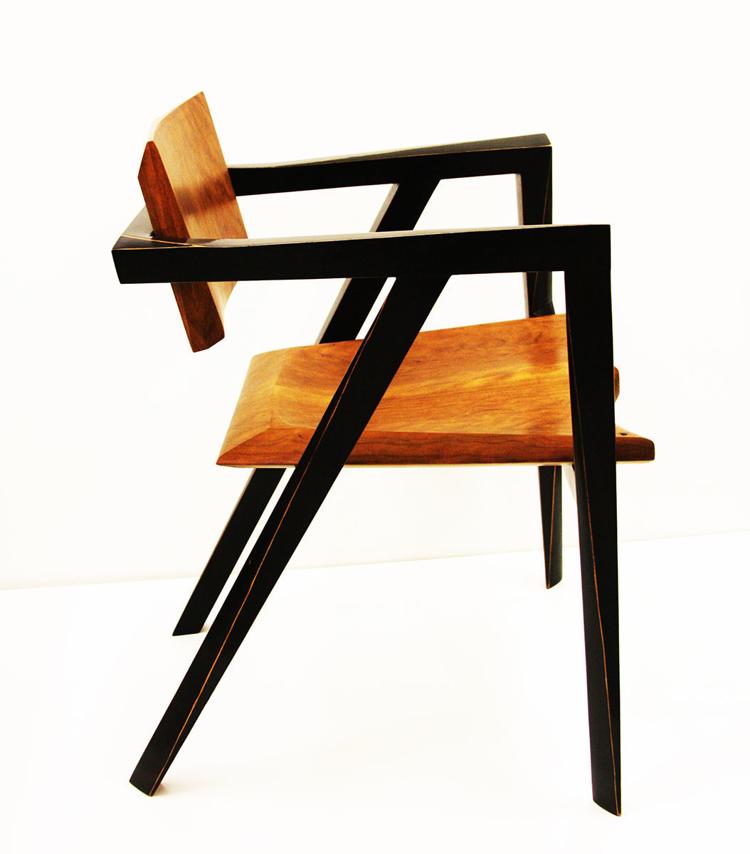 "I'll ask people to sit in my chairs, and they think I'm trying to get them to buy it, but really, I just want to know if it's comfortable for them," he says. "I want my stuff to be classic. One hundred years from now, I hope someone's still enjoying it."
Its functionality explains why Shaw's work enjoys such high demand. His products are available at trade shows and in the furniture store Confluence on Hampton Avenue in St. Louis, but most of his clients come directly to him through word of mouth. He enjoys working on custom pieces and collaborating on designs with his customers, but says many buy based on the prototypes they've seen at trade shows or on his Instagram feed (instagram.com/biggarandshaw). He's now crafting full time – and Shaw wouldn't have it any other way.
"I consider my stuff to be heirloom quality," he says. "It's very personal to me. It's one of the reasons why I'm only doing this. I don't want to get rich off of this. I want to create work that will last. I want it to be a gift."
Biggar & Shaw, biggshaw