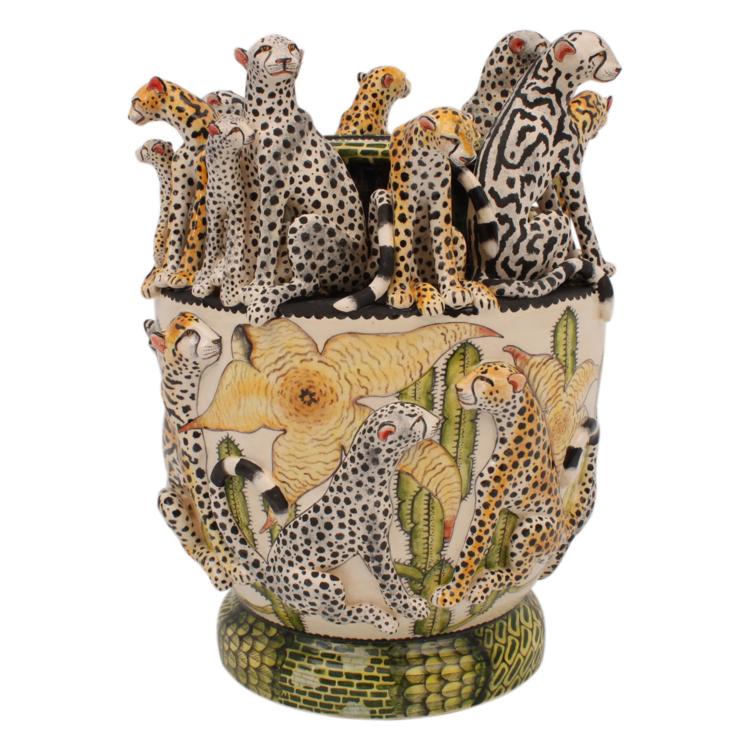 Ardmore Ceramic Art – the creators behind the one-of-a-kind collectables from the midlands of the South African province of KwaZulu-Natal – will present exclusively at Neiman Marcus in Frontenac from April 5 to 13. This limited engagement will feature stunning ceramics and other vibrant housewares from a thriving artist community in South Africa. Not only do the sales from these distinctive pieces help support the Ardmore community, but also they benefit the Ardmore Excellence Fund, which provides funds to AIDS relief efforts in the KwaZulu-Natal region. Ladue News chatted with Thomas Munroe from North Miami, Florida's Pascoe Gallery, the largest import agent for Ardmore in the United States, to learn about what makes Ardmore art so exceptional and what attendees can expect to find at the exhibit.
What's the backstory of Ardmore Ceramic Art studio?
The Ardmore Ceramic Art studio is located in KwaZulu-Natal, a southeastern portion of South Africa. It was started about 35 years ago by Zimbabwean-born Fée Halsted on Ardmore Farm. She was an artist, and she found her true vocation in life was to teach people. After losing her job as a part-time professor … , she moved back to Natal, where her husband had a farm. She became connected with a lady named Bonnie, who was born on the farm but had polio as a child so couldn't do farm work. Fée taught Bonnie how to paint and create ceramics, and they began to show and sell their artwork. They were the first pair of black and white artists to be jointly awarded the Standard Bank's Young Artist Award [in 1990].
Fée started to empower all of these local Zulu women with no experience whatsoever, to do art. There are over 60 artists, half of which sculpt and half paint. Everything they do is one of a kind – no molds, all free-form, sculpted by hand. … Each piece is actually the collaboration of both sculptors and painters. From those humble beginnings, this has really turned into a transformative way of life for the entire region of KwaZulu-Natal, as it's uplifted the area out of poverty. That's why the Pascoe Gallery loves to support them.
What are the central themes to Ardmore art?
The central themes of the Ardmore art are African animals, foliage, plants and flowers. … And because most of the artists are Zulu, the themes include a lot of Zulu culture, history and storytelling through patterns and colors in the pottery. The sculptor decides, "OK, I'm going to do a rhino vase." They create it, put it together and fire it; then, when it comes out of the kiln, it's given to the painter, who gets to paint it however they want. They interpret the piece themselves. It's really multilayered and a different way to make pottery.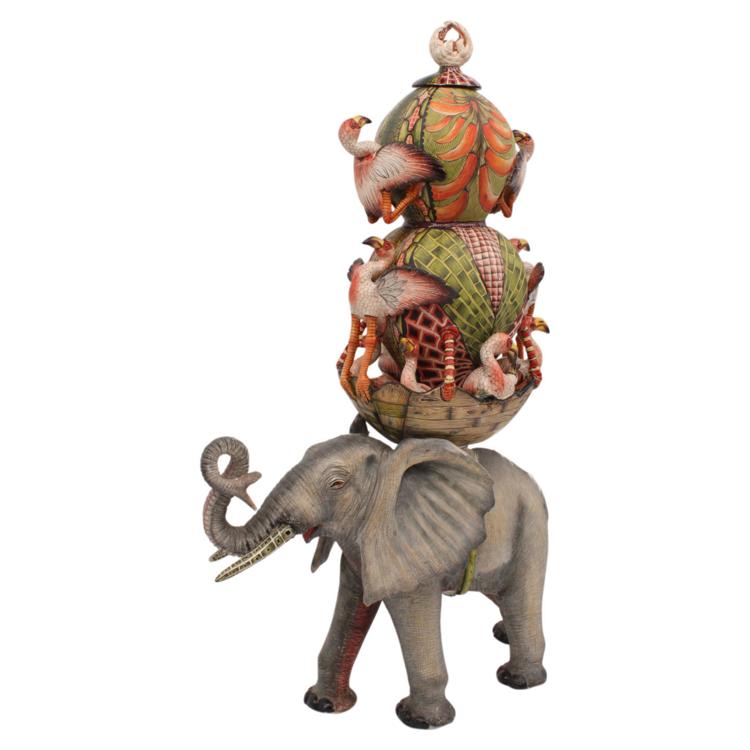 Ardmore ceramics have been on display in museums in the U.S., South Africa, London and Switzerland. How was this limited engagement at Neiman Marcus made possible?
We were doing a show, and somebody from Neiman Marcus saw our booth, becoming entranced with the products. They needed to get it into Neiman Marcus, and St. Louis was actually our first NM store. This will be our third time going back. Since then, we are slated to do 24 stores, and it's a quite big rollout for us.
What can attendees expect to see there?
They can expect to see the most unusual, exotic pottery that they've ever seen! Everybody that sees it says, "I've never seen anything like it!" I hear this a lot when I do these shows. People also tell me that it makes them smile. It's such a great compliment for the artists, as well. It's happy and uplifting. There is a great group of people who this art benefits, and it goes to helping their way of life.
Are the items at the exhibition for sale?
Yes, everything is for sale. It will be displayed in the gift galleries, and there will be ceramics, table runners, table cloths, napkins and pillows. 
Ardmore Ceramic Art, ardmoreceramics.co.za
Neiman Marcus, 1701 S. Lindbergh Blvd., No. 100, St. Louis, 314-567-9811, neimanmarcus.com