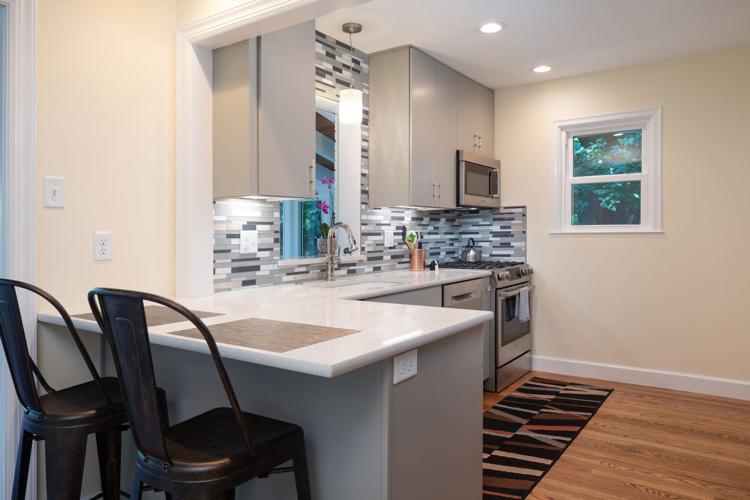 If a lack of residential space has you considering abandoning the idea of having a fabulous kitchen, don't yet throw in the (dish) towel!
Consider instead a few tips on making a small kitchen both functional and beautiful – because small kitchens often yield huge possibilities and just as often foster immense creativity.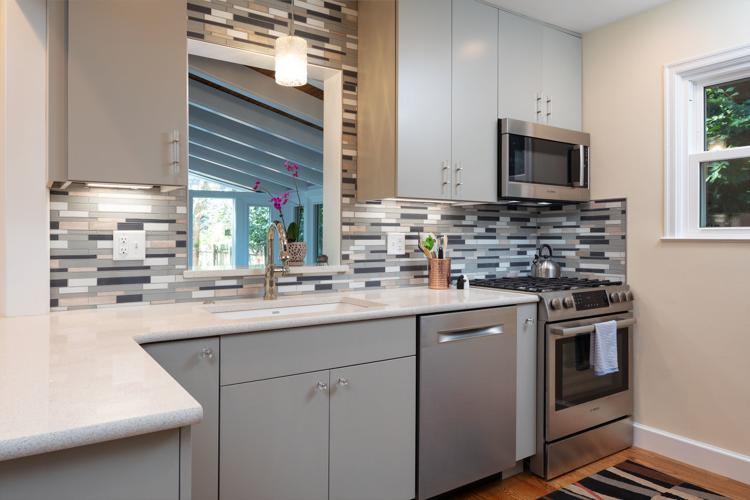 Extend cabinetry to the ceiling. Choosing the right cabinets makes a great place to start a kitchen upgrade. Frameless-style cabinets increase storage capabilities, for instance, and ceiling-height cabinetry visually expands the space and makes a kitchen appear taller.
Watch the flooring. The aesthetic of something as fundamental as its floor can go a long way toward making a kitchen seem larger. By way of example, a monochromatic color scheme in a "clean" shade will brighten the room.
Go with open walls. Taking down a dividing wall creates an open-concept kitchen without adding square footage. It also fosters the illusion of a larger space even if the kitchen retains the same footprint.
"MacGyver" the island. Think multipurpose and hang a countertop over the island, for use in both preparing food and sitting to eat. Store or otherwise conceal pots and pans, cutlery, spices and even trash with strategically built-in island storage areas. The island likewise can house a sink, a stovetop or a beverage refrigerator.
Rethink the pantry. For a great area to "think outside the box," focus on the pantry. As one space-saving idea, build it into the wall. Also, to store pantry items, incorporate a hutch furniture piece, or add slim pullouts that can tuck into tight spaces.
Admit the sun. Install larger windows to let sunshine brighten and air out the kitchen. Avoid heavy, light-blocking window treatments – or forgo window coverings altogether.
Install mini appliances. Shop for sleekly designed "small but mighty" appliances that fit limited spaces. Appliances from many brands (Bertazzoni, Viking) come in small-space versions every bit as powerful as those in standard sizes.
Add a single undermount sink. To save counter space, consider a single or low-divide sink instead of a double basin. Also, to gain a few more inches, hide sink edges by going with an undermount setup. You otherwise can choose from a variety of streamlined faucets.
Think about wall-mounted storage. Create the perception of more space by installing slender, minimalistic or transparent cabinet pulls and knobs. Other space-saving measures include open shelving, hanging racks for colorful pots and pans, S-hooks for hanging kitchen tools and magnetic knife racks.
The preceding suggestions reflect just a few ways a homeowner can maximize a small kitchen space – so brew a nice cup of tea and start planning!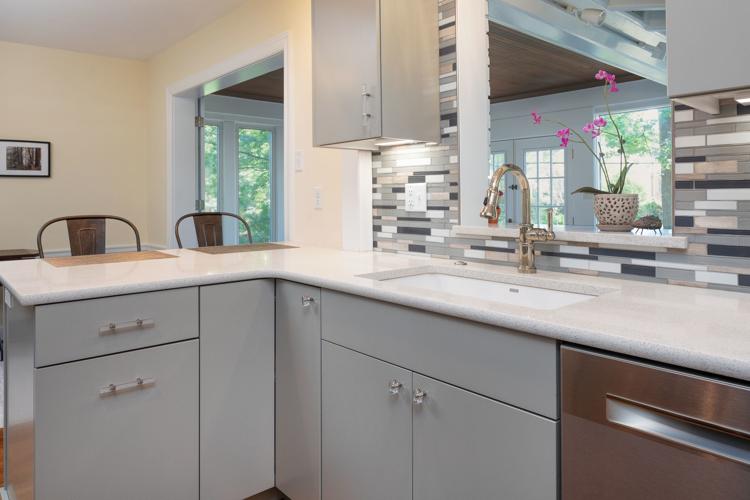 Tanya Yaacoub grew up with a passion for fabric, which led to her passion for design. As a member of Kirkwood's Mosby Building Arts team, she enjoys working on residential design because it lets her meet people, help them resolve issues or solve problems they have with their residences – and turn those residences into bona fide homes.
Be the first to know
Get local news delivered to your inbox!