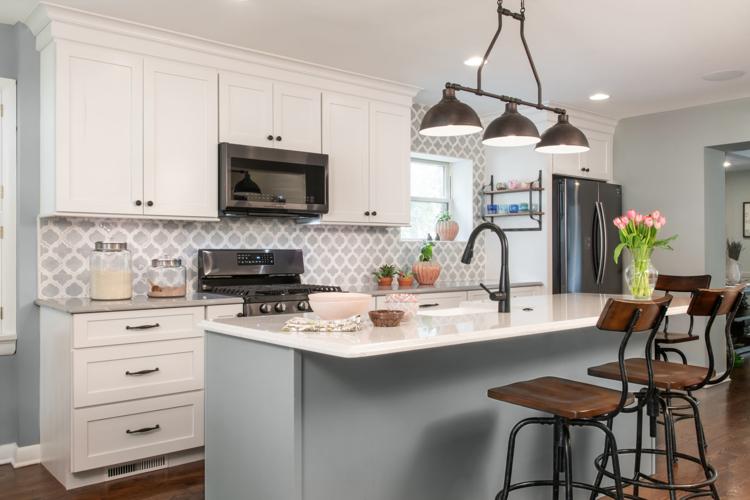 Kitchens should inspire. Whether that inspiration shines through culinary pursuits or forging familial connections, the kitchen is one of the most important spaces in a home. Joyce Mathis, ASID, of MJM Design Company understands this – and how even just one design element can demonstrate the versatility of the kitchen.
"My favorite part is the island and what it brings to the kitchen," Mathis says. "It is family. It's baking. It's holidays, and it's where they congregate!"
Mathis was tasked with a kitchen remodel for a family of six in Brentwood. "They wanted this to be a home where they weren't going to move," Mathis explains. Her clients love the school district and the amount of walkability, so it was essential to invest time and money in this space.
For a family that enjoys baking and spending a great deal of time in their kitchen, creating ample storage was crucial. Mathis explains that in lieu of a table, she designed an 8-foot island with lots of added cabinetry.
The aura of the space is upscale farmhouse with a touch of industrial. These elements can be seen in the farmhouse sink and the pendant light over the island, which features a durable Cambria Quartz countertop. To achieve a large, open and light kitchen, Mathis removed the wall between the kitchen and dining room, and created a breakfast nook.
But with such a dramatic design change, how could one possibly choose the best component? "The backsplash is the jewelry of the kitchen," Mathis says.
MJM Design Company, 636-288-1001, mjmdesignco.com