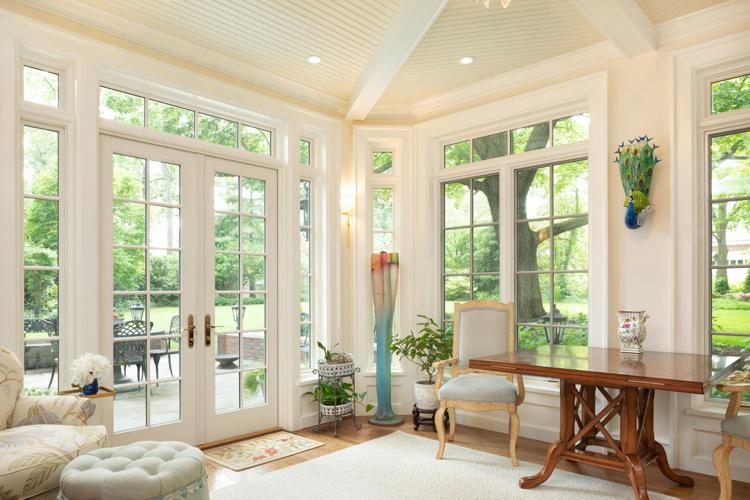 Over time, many homeowners face an age-old dilemma: whether to add on to an existing house to gain extra space or trade up to something larger that has more amenities.
If you're happy with the things you can't change about your house – such as the neighborhood, the yard, the school district, the history and so forth – then adding on usually makes the best way to upgrade. The idea of an addition may seem overwhelming in the beginning, of course, but the payoff makes it worth it. With luck, your new "after" space will perfectly fit your lifestyle, your taste and your budget.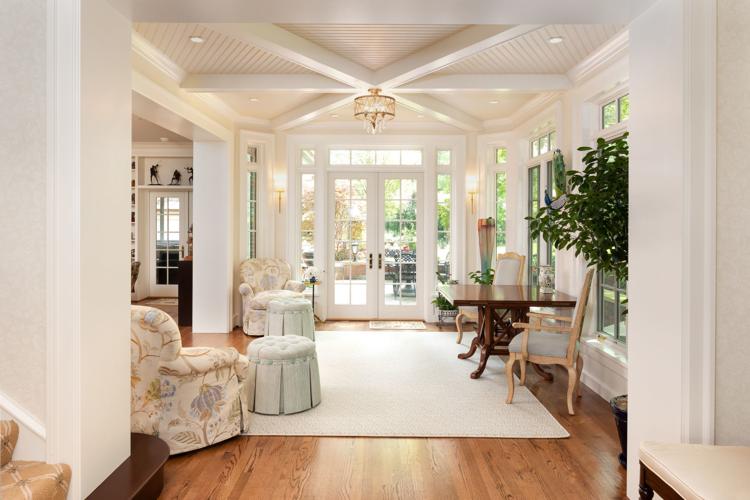 A couple of Glendale homeowners purchased a century-old residence years ago and have since been renovating it room by room. Their latest project involved an addition to address a nagging issue with the first floor: an area between the living area and the kitchen that would often bottleneck with guests during entertaining. Lacking any good way to open the existing space, the homeowners chose to add a sunroom for extra living space and a freer flow of traffic.
The couple wisely enlisted professional assistance in creating the added space while maintaining the home's old-world charm, with a goal of blending new and old as one.
The new room, which exits to a sprawling patio, exudes Southern charm and allows natural light to flow into the house. Not only do the extra space and open layout allow the family an ideal area for hosting events, but also the bottleneck to the kitchen has vanished, and family members have a new area for reading.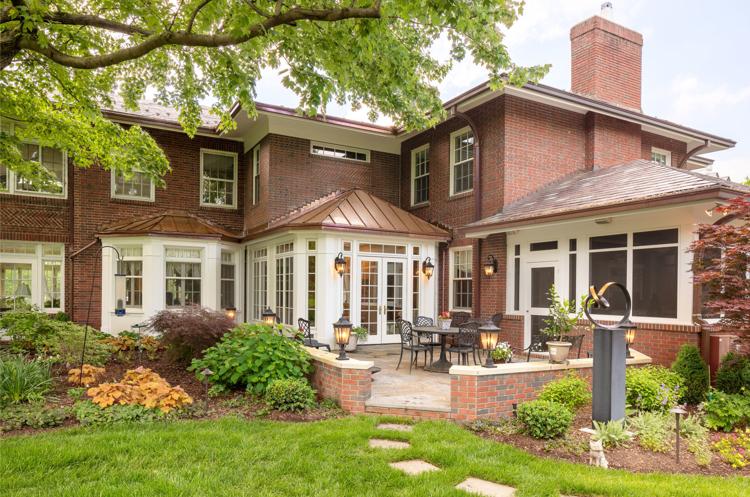 Recessed lighting was installed to illuminate the room at night and on cloudy days. Moreover, the custom ceiling – a work of art – sports beadboard and beams that create a starlike pattern which crescendos into a beautiful chandelier.
The exterior of the addition was painstakingly crafted to match the rest of the residence. Doing so included matching the brick and copper roofing and gutters. The transition, frankly, looks seamless enough to make it difficult to tell the addition wasn't part of the original structure. 
Jill Worobec, CKD, UDCP, serves as a senior designer with the Kirkwood remodeling and design build firm of Mosby Building Arts.