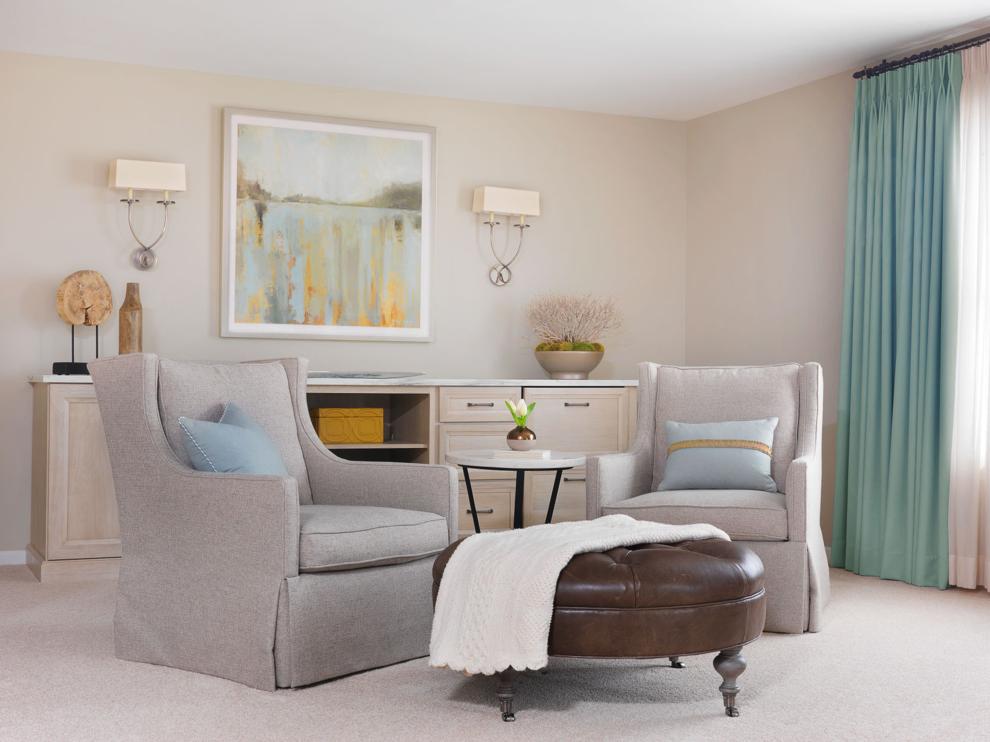 K Taylor Design Group helped these clients with almost every room in their house. Kim Taylor of the interior design firm recognized that her clients needed a peaceful space in their house.
"They have two teenagers, and so do I, so I understood that they needed a relaxing master suite," she says.
Working with the clients, Taylor found that adding a sitting area to the master suite would be a smart addition to the space. They decided upon a color palette built on a theme of casual elegance, romance and peaceful quiet, and then began their work from there.
"We used dusted sage, muted tones of seaside blue, hints of morning yellow and balanced that with soft French grays and creams," she says.
Taylor added a custom morning bar, which includes a place to chill a bottle of wine or some fresh fruit for breakfast. The chairs nearby swivel for easy viewing of the TV or an early morning discussion.
"We added shelves for books and cabinets to provide additional storage," Taylor says.
The best part? It's all mobile.
"The morning bar is not built in, so it may move with them someday," Taylor says.
K Taylor Design Group, 11622 Page Service Drive, Suite 101, St. Louis, 314-610-7288, ktaylordesigngroup.com