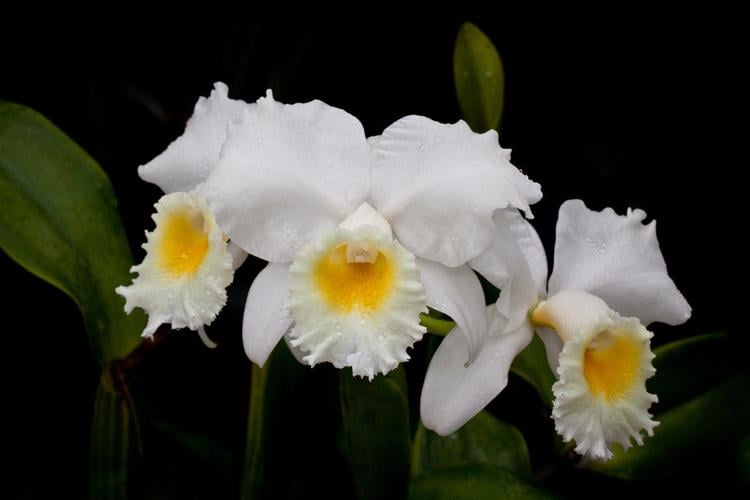 The cold, dreary winter skies make us turn our gardening addictions to new plant catalogs, both for outdoor pleasures during the still-distant spring – and for our houseplant collections and immediate gratification.
One of my personal greatest winter plant pleasures is a shelf with orchids in full bloom. Under ideal conditions, a single orchid floral spray can last several months. Even if you don't plan to keep and re-bloom the plants, though, they pay a large dividend for a not-so-large price.
For a focal point on my coffee table, for instance, I made a large container garden with ivy, rooted dieffenbachia cuttings and mini-palms around an empty 8-inch pot. I now gently drop the best orchid of the moment into this well and tuck it with moss. When that best orchid begins to look tired, a quick swap renews the centerpiece, for a long-lasting and easy display.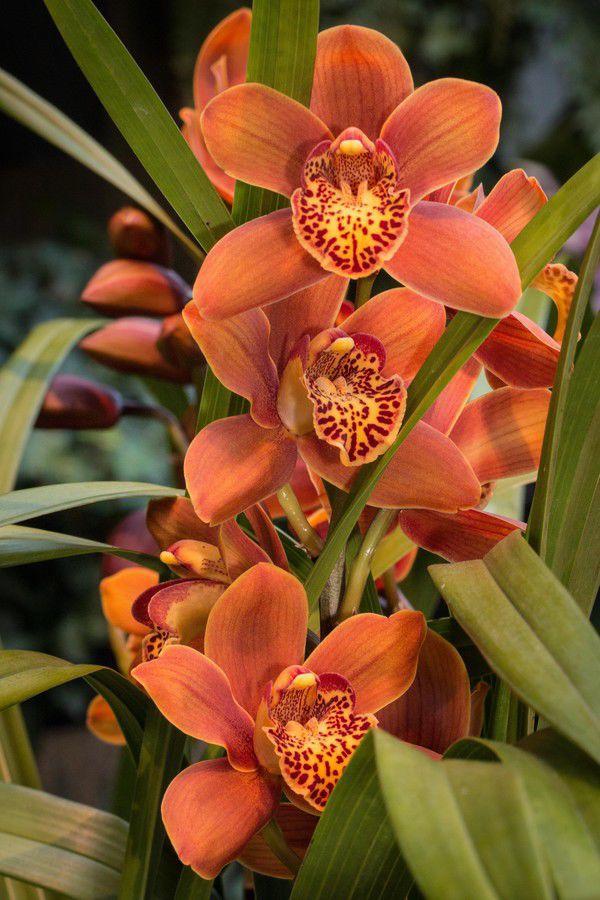 With the now-common use of tissue culture, once difficult and expensive orchid propagation has become more routine, and plants have become much more readily available and economical. If you're lucky enough to be in the right place at the right time, fresh orchid shipments at local grocery and hardware stores may include a wonderful variety of cultivars well-suited to a windowsill garden.
That said, avoid selecting plants from picked-over shipments or ones that have been in the overly dry environment of a retail shop too long. Instead, choose plants with healthy green leaves and a multitude of buds. Also, avoid buying plants during extremely cold spells, as they may be damaged during transport home.
The 2019 Missouri Botanical Garden Orchid Show – held daily from 9 a.m. to 5 p.m. from Feb. 2 to March 24 in the Orthwein Floral Display Hall – will emphasize orchids from the garden's historic collection that are well-suited to home growing conditions. According to show designer Pat Scace, it will include lots of information for hobby gardeners about cultivating orchids.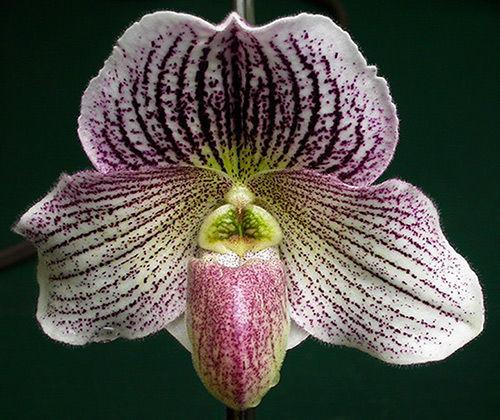 More specifically, the show will feature four genera that are well-adapted to indoor growing conditions:
Cattleyas (corsage orchids) – often-fragrant, large individual flowers
Phalaenopsis (moth orchids) – sprays of flat-faced, nearly oval flowers
Paphelopedilum (slipper orchids) – single flowers with one deep bottom pocket
Cymbidium (boat orchids) – luxurious sprays of waxy, lasting blooms
Tickets to the show, which are free to garden members, cost nonmembers $5 in addition to regular garden admission.
As an added attraction, next door in the garden's Beaumont Room, the Orchid Society of Greater St. Louis' annual show and sale, themed "Orchids in Paradise," will take place on Feb. 2 and 3, also from 9 a.m. to 5 p.m. daily. Free to garden members, admission to it comes included with regular garden admission for nonmembers. (Garden members also can enjoy a members-only preview on the evening of Feb. 1.)
At either or both of these events, make the most of your winter indoor gardening by learning from the experts how to make your orchids prosper. Bring your questions – and your camera!