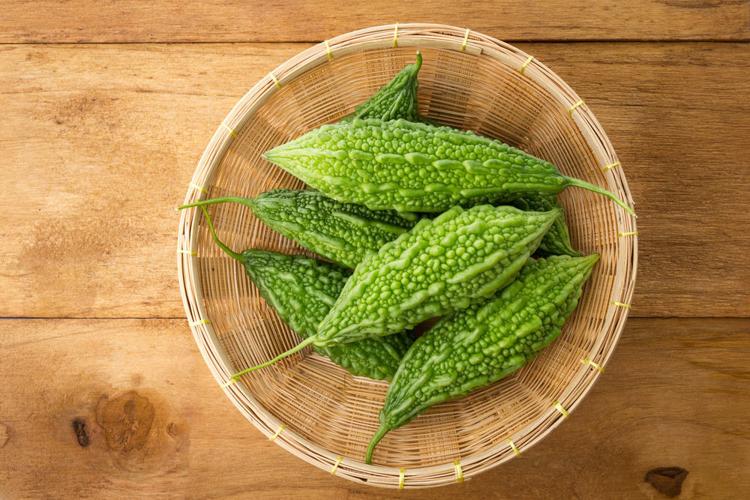 Having so many snow days this year allowed me to map out my early spring plantings by catching up on garden reading and perusing my seed packet inventory. Because I love to experiment and constantly look for new plants to try, I've been browsing books and catalogues. Last year, my top pick of first-try varieties was Swiss chard 'Perpetual Spinach'; it is actually better than the catalogue blurbs and lasts all year.
Travel has encouraged my curiosity about plants from other cultures and sparked a fascination with fresh markets all over the world – leading me to try new varieties alongside old favorites. I have eaten unfamiliar vegetables in dishes from dozens of countries, but am most intrigued by those from China, Vietnam, South Africa and Peru.
Mail-order remains the easiest source of options for seeds and starts of unusual plants, although some of my more interesting items come from local seed vendors (the Missouri Botanical Garden Gate Shop being my first stop). Asian markets like Jay's International on Grand, Global Foods in Kirkwood and Pan-Asia on Manchester also provide a rich selection of materials.
I've rooted lemon grass, Thai basil and fancy mint straight off the store shelf. Pan-Asia even has a rack of seed packets for exotic Asian produce, including bitter melon, dwarf choy sum, Chinese celery and spinach, plus my favorite bee-and-butterfly magnet, Chinese chives.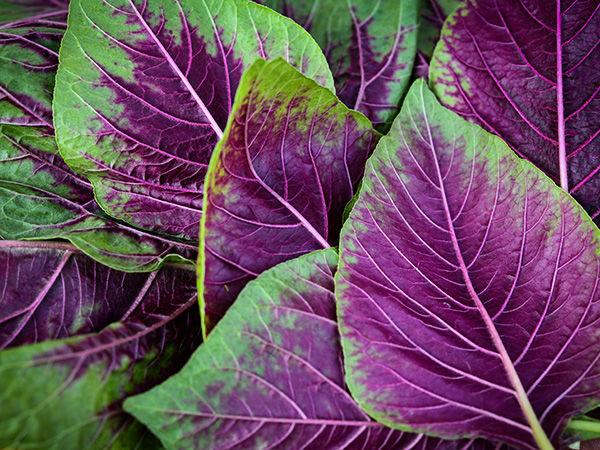 Looking for new ideas led me to a new, now-favorite, book, Niki Jabbour's Veggie Garden Remix: 224 New Plants to Shake Up Your Garden and Add Variety, Flavor and Fun (Storey Publishing, 2018). Written by the insanely enthusiastic and quirky gardener named in its title, the volume provides a great framework for exploring new plants by linking them to vegetables you already know you like. Other books by Jabbour include award-winning The Year-Round Vegetable Gardener: How to Grow Your Own Food 365 Days a Year, No Matter Where You Live and Groundbreaking Food Gardens: 73 Plans That Will Change the Way You Grow Your Garden.
If you have an interest in broadening your horizons in the vegetable garden and want to take an adventurous route, Jabbour's Remix explores a more global garden selection, and we have several favorites in common. My rau ram, Vietnamese coriander, runs rampant in the summer heat, spilling over the pot edges in a fragrant green cascade. An easy-to-grow tender perennial, it makes a fresh start in spring by rooting sprigs from an Asian market. Use it in salads, soups or spring rolls months after traditional cilantro has long since bolted.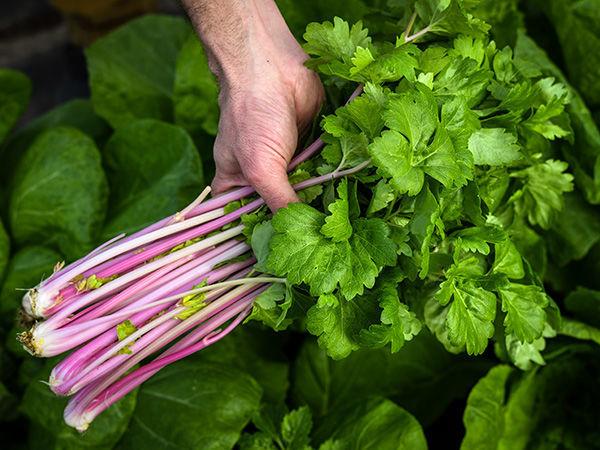 My colleague and I are both fond of sweet potato leaves, which are particularly delicious stir-fried. My plastic garbage can of sweet potatoes, on the deck so deer can't reach it, sends vines out 20 feet in a kudzulike wave that drapes the railings in lush greenery and provides a quick source of fresh greens. A Taiwanese classmate in grad school once brought them to a covered dish supper, and I've been a fan ever since.
Niki promotes hostons, the early spring shoots of hosta, as an asparagus alternative. Me – I don't have a chance. The deer recognize hostas as their favorite asparagus and nip them down to the ground, so grow them if you have a defensible courtyard or electric fence.
This year, try something new in your vegetable garden just for fun. After all, eating more vegetables is good for your health and the environment.