Rochelle McAvin, an interior designer with LU Design Build in St. Louis, knew her clients' kitchen would be a top priority when renovating their home in historic Webster Groves. For a young family that cooks often, a kitchen is to be lived in and enjoyed, so she aimed for a cozy atmosphere with natural light, colors and materials.
McAvin describes the century home as having inspirational craftsman features. A brick chimney scaled one of the kitchen walls and had been hidden for years until the renovation. "We exposed the brick, and now it adds character and charm," McAvin says.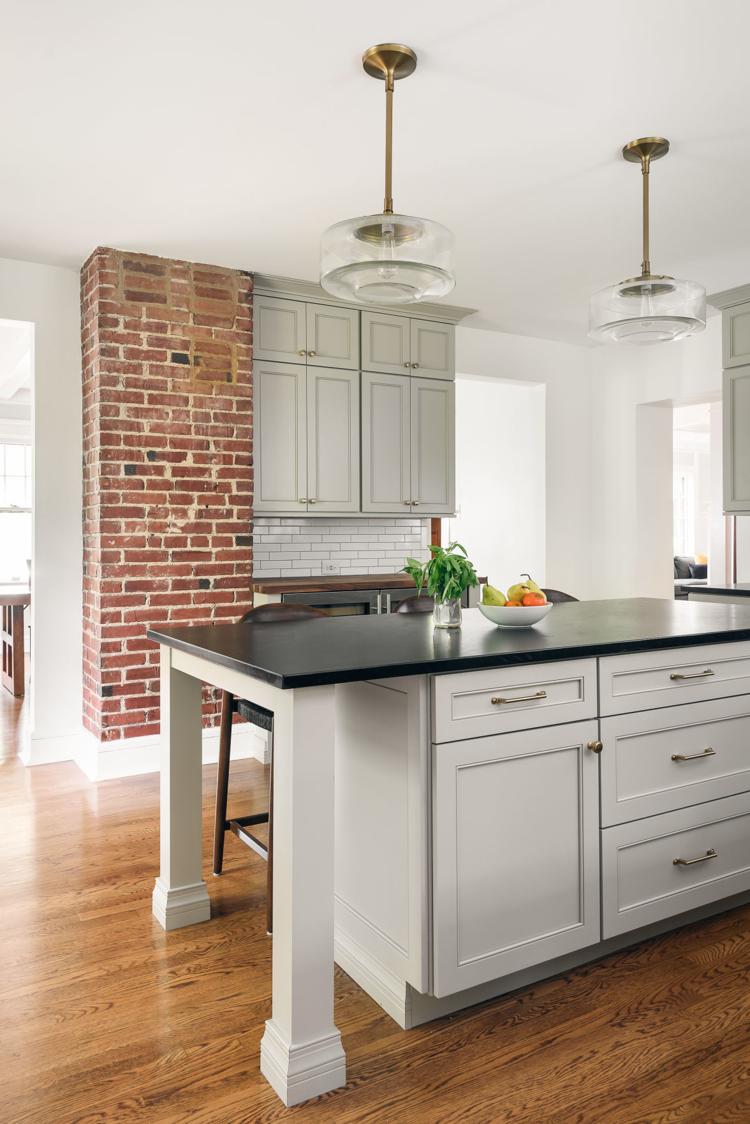 Other charming additions include pendant lights from Rejuvenation that hang over the central island. McAvin says the clients picked out their bar stools at World Market "on a whim" with black and brown colors that complement the space. They also invested in top-notch stainless steel appliances, which lend a sleek, contemporary look.
The black, white and brown hues prevalent in the kitchen are seen throughout the home as well. Natural light pours into the living area, dining room and kitchen, and bounces off white ceilings and trim to create a clean, open look. But it wasn't always that way.
McAvin says her clients wanted a roomy kitchen workspace and plenty of room for storage. "The kitchen was initially cramped and closed off from the rest of the house," she says. "One of the challenges was removing an exterior wall to expose the back porch. We were concerned the beam would look out of place, but once we exposed the windows – your eye looks right past the beam and out to the backyard.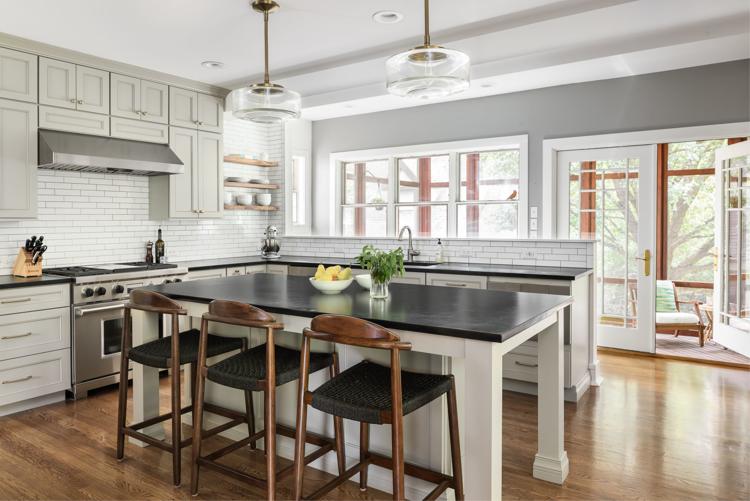 "My advice for remodeling an older home is to be open to adapting your design to the architecture of the house. We live differently today, but older homes still have a lot of love to give." 
LU Design Build, 5634 Morganford Road, St. Louis, 314-403-5018, ludesignbuild.com