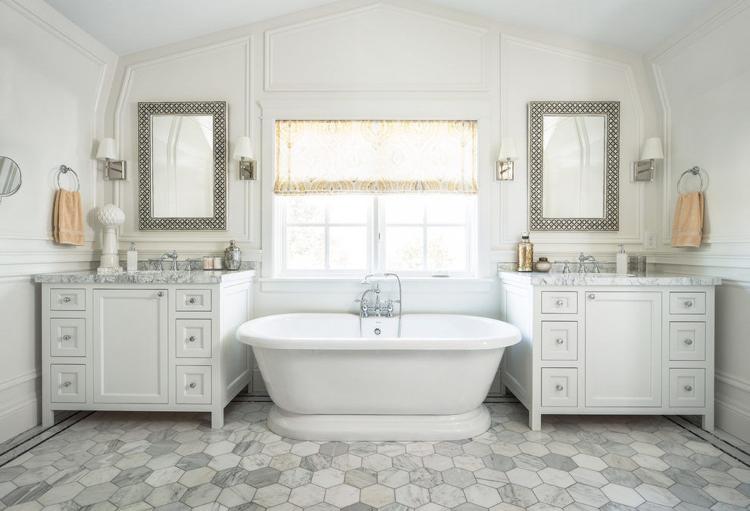 One of the most exciting items to select during a bathroom remodel remains tile. It can set the tone for the rest of the room and no longer entails simple squares or rectangles – especially with so many new designs available! Consider some of the newest trends in bathroom tile capable of creating a one-of-a-kind space in your own abode: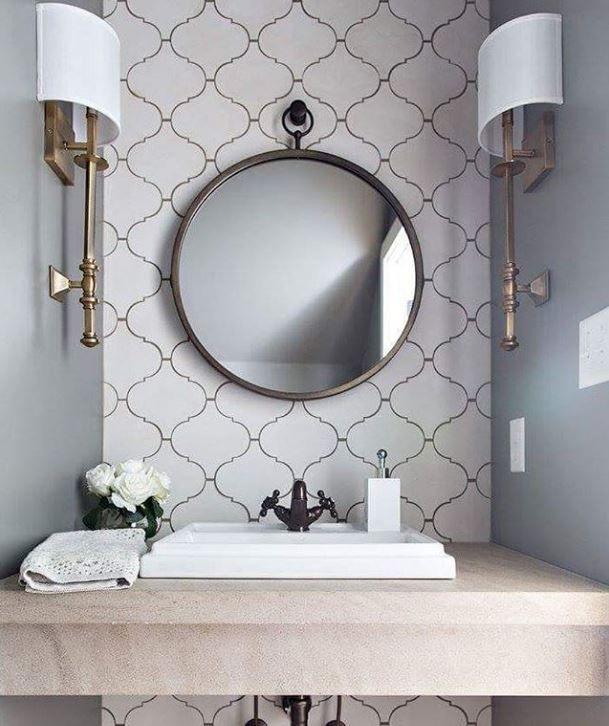 Fish-scale or mermaid tile. This tile's shape instantly gives a bathroom an aquatic feel. The repeating organic arcs, specifically, suggest a coastal theme that adds a lot of visual interest to the space – and the typically teal color is gorgeous!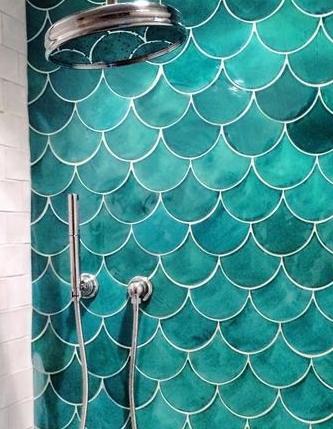 Arabesque tile. A complex, elaborate, decorative design of fantastic geometric shapes, arabesque tile should look great in any bathroom. It can be used for an accent wall or even flooring. Consider trading traditional subway tile for this style as a great alternative.
Black grout. When using a patterned tile, especially in a pattern like an arabesque or even with the ever-popular subway, choose a high-contrast grout color. This lends visual variance versus a blending of colors. It also accentuates the look of the pattern and adds an architectural design element frequently overlooked. (Plus, black hides dirt.)
Water-jet tile. Always gorgeous, this tile typically allows for custom color choices to fit your space. Intricate, wallpaper-inspired tiles add a touch of whimsy and class to any space. They can be used as an accent stripe down the center of a wall or even on the floor of a shower.
Hexagonal tile flooring. Yes, the classic hexagonal tile floor has staged a comeback – but think on a much grander scale, like 6-by-6 tiles or larger. These can come in a classic marble or perhaps bold pops of color to add a surprising dimension to the shower floor.
Now that you've drunk and recovered from a glass or two full of bubbles to toast the coming of 2018, the time's arrived to soak in bubbles of a different sort – in your newly retiled bathroom!
Jake Spurgeon works as a designer with St. Louis remodeling and design firm Mosby Building Arts. A certified Associate Kitchen and Bath Designer with the National Kitchen & Bath Association, Spurgeon serves as treasurer for that organization's Missouri/southern Illinois chapter.