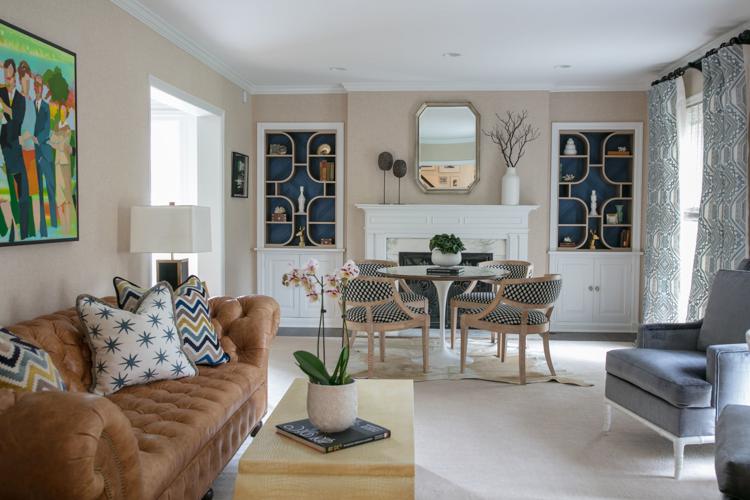 Retta Leritz of Castle Design had been working with a pair of Ladue clients over the course of several years, helping update their house room by room over time. For their latest project, Leritz helped the young couple redo their living room.
"We almost started from scratch with this space," she says. "We had the sofa, but that was the only key element that had to stay."
The living room was initially a formal space, but the clients wanted to transform the space into something more family-friendly – a space where both the parents could entertain and their kids could read or play board games.
"We kind of reimagined the floor plan," Leritz says. "We added a game table, crown molding, custom bookshelves."
The custom bookshelves backed with a gorgeous blue wallpaper became a focal point for the room, along with graphic elements in pillows and fabrics.
"Our color palette was playing into that mix of kid-friendly and adult-friendly," Leritz says.
Retta Leritz of Castle Design, 7707 Clayton Road, Clayton , 314-727-6622, emilycastle.com