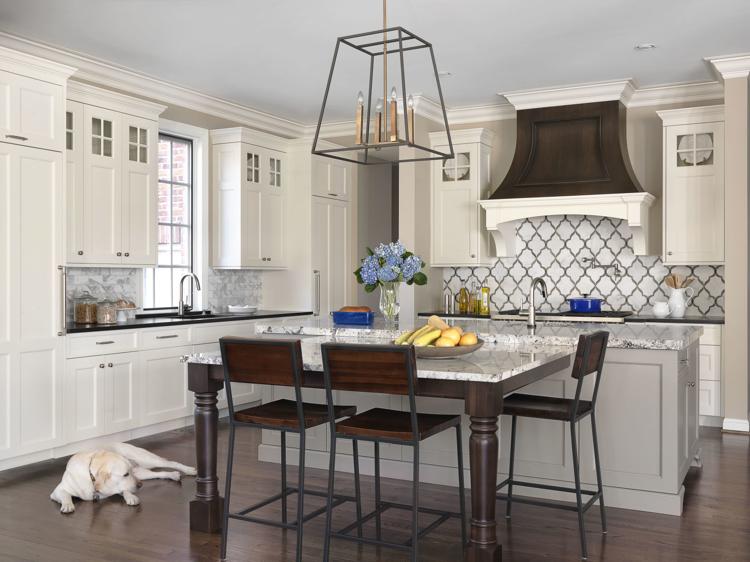 A few years ago, Alspaugh Kitchen & Bath designer Chris Paul met with exciting new clients when they stopped by the Alspaugh storefront on a Saturday. Then-current residents of Puerto Rico, they were planning a move back to the metro area and wanted to do a complete remodel of their Town and Country kitchen. Paul worked with her clients from scratch, helping them with appliance selection before launching into the full-space transformation. Paul's goal was to construct a functional, but wow-worthy, kitchen and dining area.
"They wanted a 40-inch range and adequate refrigerator space because they have three young boys," Paul says.
Walls were moved to create the range as the focal point, using the two support columns to the left and the right of the range as the frame. On the other side of the kitchen, Paul and her team created a pantry and bar area, as well.
"[The client] had some definitive ideas of what she wanted, so it was just up to me to put the puzzle together for them," Paul says. "She was fun to work with." 
Alspaugh Kitchen & Bath, 9808 Clayton Road, St. Louis, 314-993-6644, glenalspaughkitchens.com