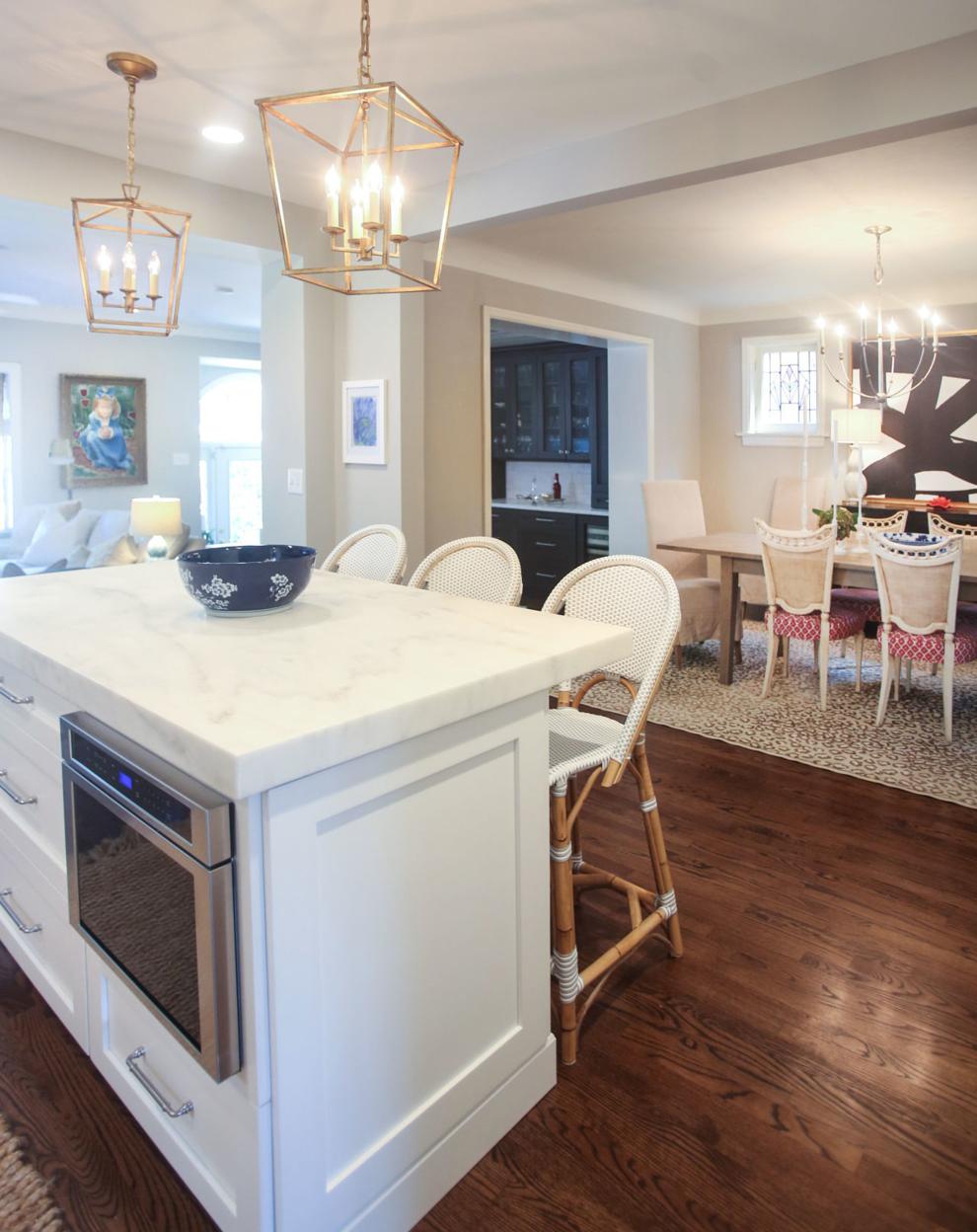 Cori Dyer of Cure Design Group was sitting poolside with one of her close friends when the topic of redoing her friend's kitchen and dining area came up. After adding an addition from the first floor to the master bedroom of her St. Louis Hills home 15 years ago, the friend wanted to freshen the kitchen space as well.
"The colors, granite and design were all dated," Dyer says. "I said, 'If you're serious, let's come up with a design.'"
Dyer drew up two layout ideas for the area, which was divided into three spaces. She proposed opening it up, making it feel more like one space instead of three. Initially, Dyer's friend wanted to keep the existing footprint, but seeing the advantages of opening up the space led her to decide on a more spacious-feeling floor plan.
For the back area, which had a step down into the family room, Dyer and her client chose floor-to-ceiling cabinets with a bar area to create more usable space. The client's father had recently passed away, and Dyer was able to incorporate some old photos of his into the bar area. She also was able to use the client's mother's dining room table and chairs.
"This project was about making everything usable for her," Dyer says. "We made the spaces connect to each other for a more cohesive feel."
Cure Design Group, 636-294-2343, curedesigngroup.com, contact@curedesigngroup.com