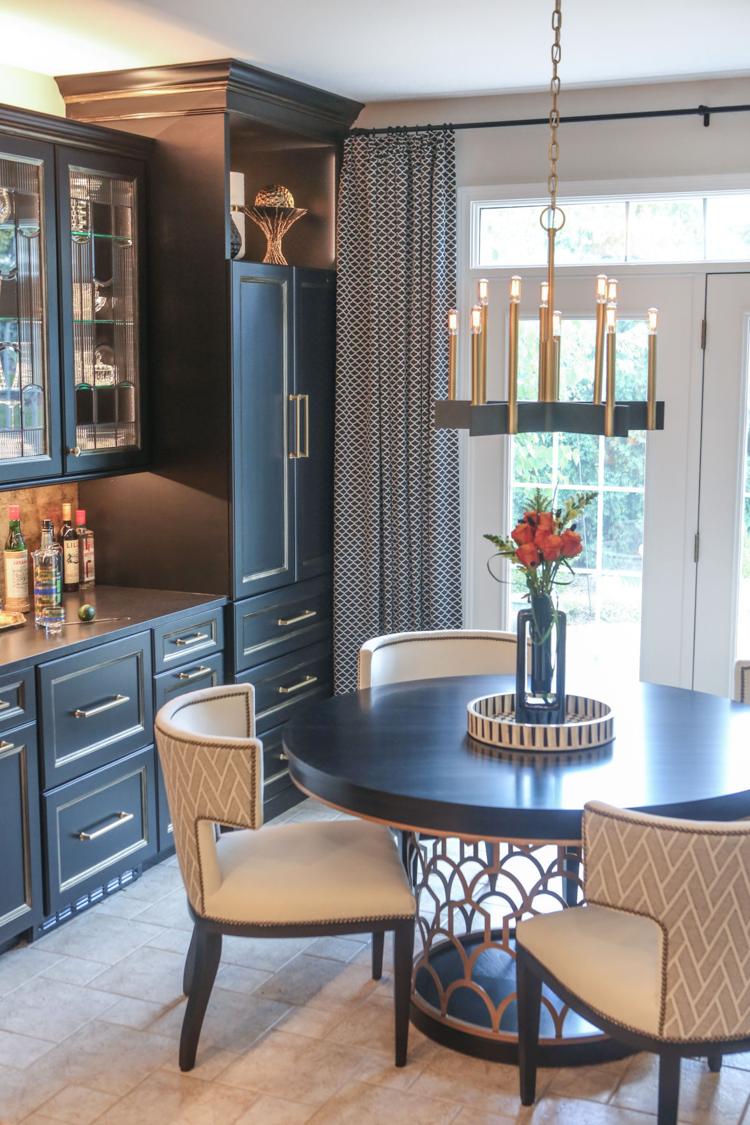 While working on a home in Wildwood, Gina Dill-Thebeau's client recommended the designer's work to her mother-in-law. Soon after, Dill-Thebeau Design Company got to work on the mother-in-law's condo, also in Wildwood.
"We started in her living room and dining room, which set the tone for the rest of the house," Dill-Thebeau says. "She wanted to make the home more glamourous and sophisticated."
When they moved into the breakfast room, the existing cabinets didn't work with the redesigned sections of the condo. The client wanted better storage, so Dill-Thebeau worked with KM Designs to put in big, beautiful cabinetry that's a focal point in the room.
"We connected it to the existing kitchen cabinets and bar area, which we rehabbed into matte black as well," Dill-Thebeau says.
With modern accents and mirrors to make the space look bigger, the redesigned breakfast room is now a glamorous, elegant space.
Dill-Thebeau Design Company, 314-795-3611, dillthebeaudesignco.com