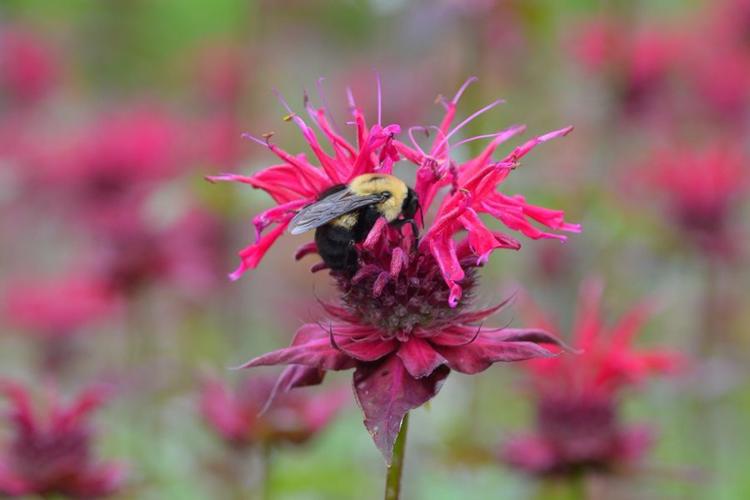 A friend of mine was recently volunteering in the herb gardens in historic Ste. Genevieve, roughly 70 miles southeast of Ladue, and asked about what the early French settlers would have grown. Beyond the classic European herbs brought with them, I told her they likely would have adopted pretty, local, native plants and useful medicinals they learned about from the Native Americans.
Some plants, like bee balm, are both pretty and useful. Monardas are still popular today, as they are easy to divide and grow, colorful, deer-resistant and perfect for pollinators – including bees, butterflies and hummingbirds.
All of the native bee balms have been valued by Native Americans. A member of the mint family, the plant has aromatic stems, leaves and flowers and has been used to flavor food and tea, to create perfume and to treat headaches, coughs and fever. Early colonists learned from the locals to grow and appreciate these native species.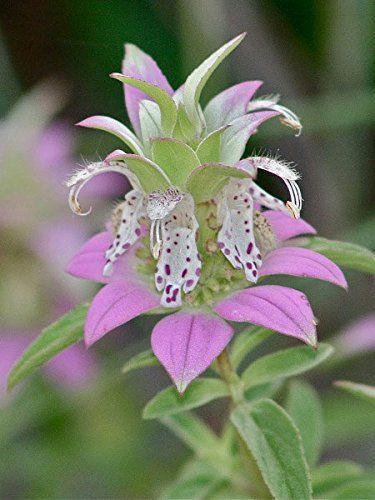 The most famous of the bee balms is the scarlet Oswego tea, Monarda didyma, which was used as a beverage after the Boston Tea Party. With bright red, showy flowers, it is a parent plant of many of our modern garden cultivars. Several bee balm species are found growing wild in my own garden. The native lavender bee balm, M. bradburiana, with sessile leaves, and wild bergamot, M. fistulosa, with petiolate leaves, thrive in the prairie and along the woodland fringe.
Jumping straight out of the boulders in my rock garden is horse mint, M. punctata. It is in the hottest, driest spot as a volunteer. Horse mint and her aromatic sister, lemon mint, M. citriodora from southern Missouri, have interesting stacked flowers punctuated with leafy bracts instead of single, round, flower heads.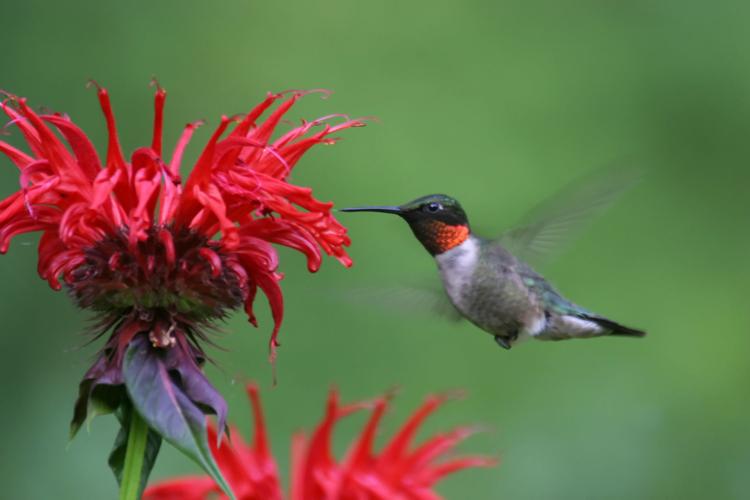 Bee balm is easy to grow, best in full morning sun, and asks only to be divided every three or four years. With dozens of cultivars, how do you choose? Public gardens make that answer easy. Chicago Botanical Garden field trials rated 10 cultivars out of 40 tested as outstanding in overall performance, including mildew resistance. For strong purplish-red flowers, the strongest varieties were 'Blue Wreath,' 'Colrain Red,' 'Ohio Glow,' 'Raspberry Wine,' 'Rose Queen' and 'Rosy-Purple.' 'Violet Queen' was the best true purple, with 'Falls of Hill's Creek' and 'Gardenview Scarlet' as the top clear reds. 'Marshall's Delight' rated highly in a pretty shade of pinkish purple.
Mount Cuba Center did a more recent review in 2016 with similar results. Newer varieties that performed well in its trials add lavender 'Claire Grace,' rich purple 'Dark Ponticum' and 'Purple Rooster,' reddish-purple 'Grand Marshall,' orchid purple 'Judith's Fancy Fuchsia' and 'On Parade' to the list of top performers. The more compact "dwarf" varieties, like 'Petite Delight,' did not test well for powdery mildew resistance. And while it did not measure up in some other aspects, the old red M. didyma variety 'Jacob Cline' was the most attractive choice for hummingbirds.
The hot, new Sugar Buzz series, created by Hans Hansen at Walters Gardens, with 'Blue Moon,' 'Rockin' Raspberry,' 'Grape Gumball,' 'Bubblegum Blast,' 'Pink Frosting' and 'Cherry Pops,' is supposed to be powdery mildew-resistant, strongly branched, good for cutting, fragrant, longer blooming and more compact.
Really? I've put several of them in my garden to test, so I'll let you know next year if the hype is true. In the meantime, visit the display beds at the Kemper Center for Home Gardening at the Missouri Botanical Garden to find your own favorites.