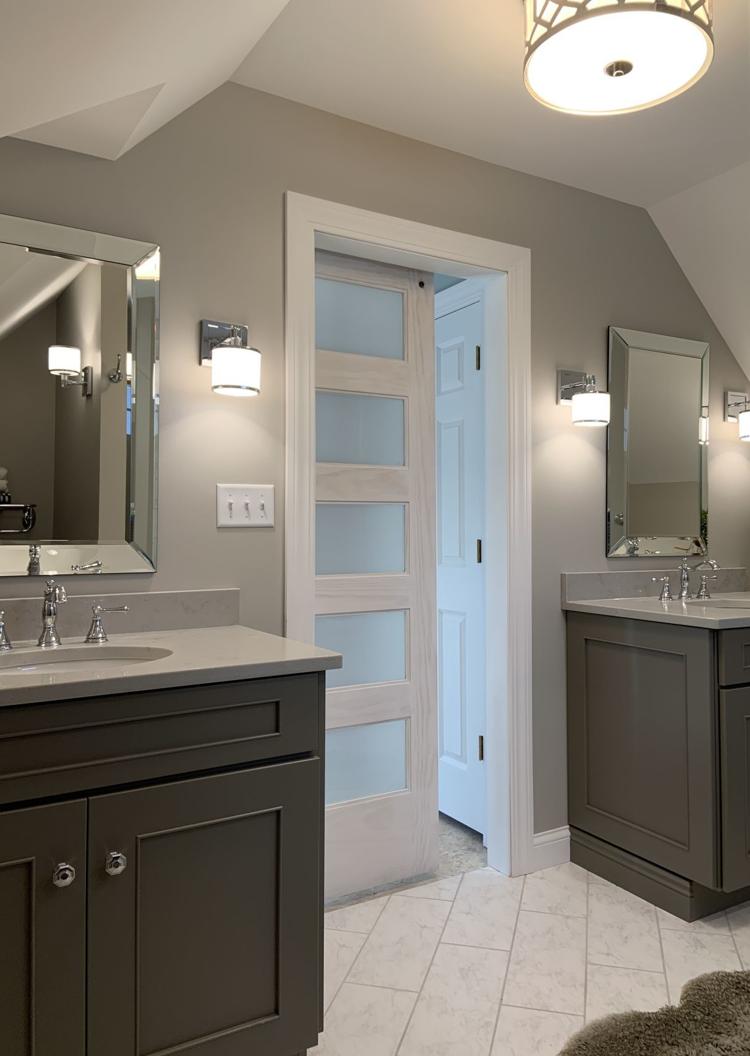 A 130-year-old home in Webster Groves challenged Anne Marie Boedges' creativity in ways that had her reaching for the sky.
Her clients, a recently retired couple who spent the better part of 20 years traveling, decided to put down roots when they found a simple, sweet cottage home with character for days. However, the renovation turned out to be anything but simple.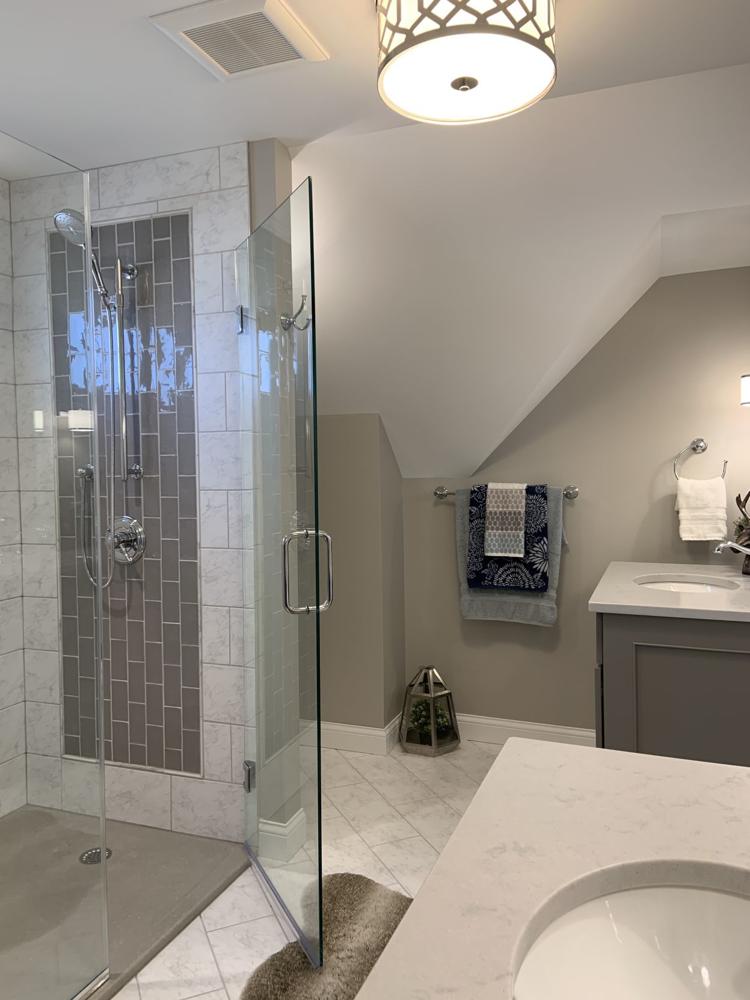 The home's only bathroom, on the first floor, left much to be desired, with nonreplaceable glass tile and a nonfunctioning shower. "In my opinion, choosing the materials to make it pretty is the easy part," says Boedges, of Wildwood's Anne Marie Design Studio. "It's the figuring out how to make this thing work that's the struggle." Nearly immediately, it became evident to Boedges and her team that the only direction to go with the master bath was up. This discovery led to a master bedroom and bath suite in none other than the attic of the home.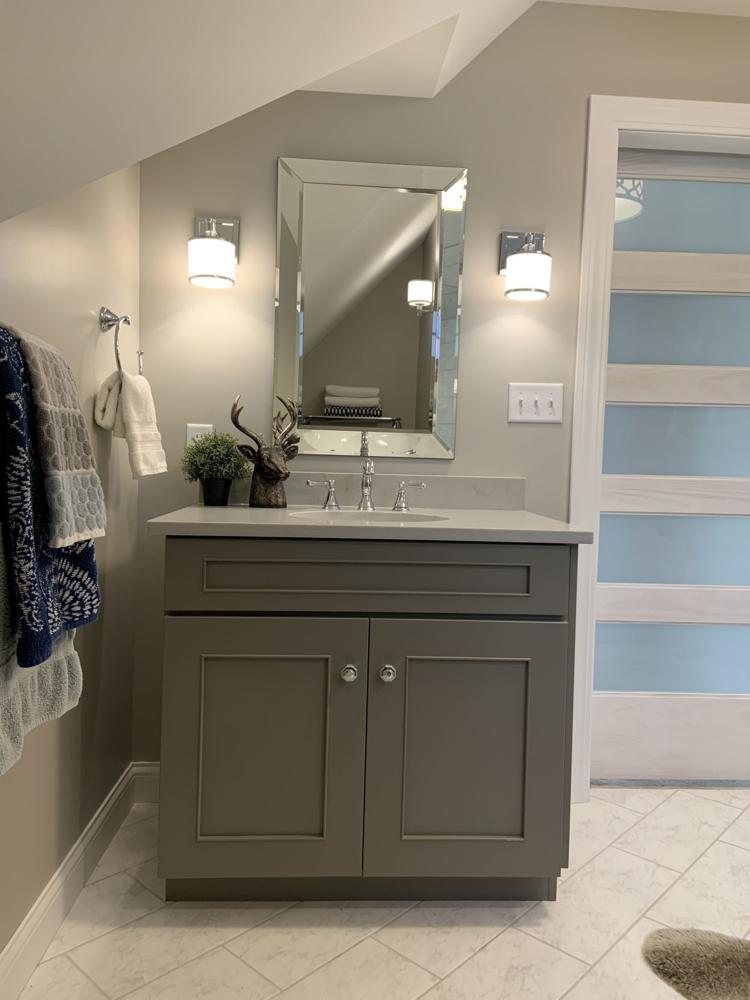 The team started with a large, luxurious shower that would end up being the centerpiece of the room, two separate vanities, delicate jewelry pieces for the hardware and fixtures, and marble-looking tile and countertops that paid homage to the quaint style of the home. "All of the pieces tied into the age of the house, so it does look more updated in the house, but the style is still appropriate for the space and for them," Boedges says.
Despite the creative challenge the age of this home presented, Boedges says the 2-month project gave her an appreciation for older architecture she'll never forget: "There's so much density in an old structure like this. They built things with so much care and time and quality back then that it's lasted for 130 years without any serious maintenance issues. Houses are just not built in the same way anymore – things weren't rushed, and they all had so many charming specific details throughout."
The respect for historic properties is one Boedges hopes to inspire in her clients and in homeowners in general. "Homeowners should be so appreciative of the opportunity to work with and live in an old house," she says. "You can create spaces that you never even thought were an option in an older house if you just step outside of the box."
Anne Marie Design Studio, 17014 New College Ave., Suite E, Wildwood, 636-821-3395, annemariestudio.com