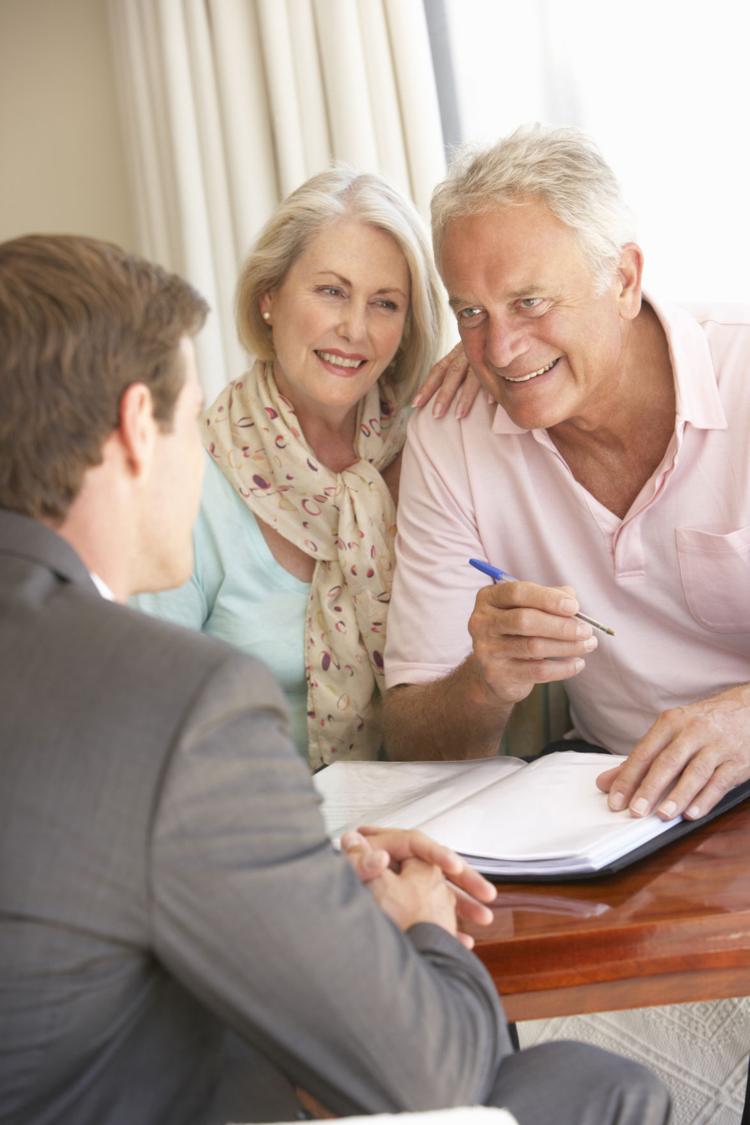 Most investors assume that their financial advisers are working to further the best interests of their clients. However, prior to April, that might not always have been the case, after the U.S. Department of Labor implemented regulations to help ensure that investors are protected from "backdoor payments" and hidden fees in retirement investment advice and, most widely, "would require retirement advisers to abide by a 'fiduciary' standard – putting their clients' best interest before their own profits," according to the Labor Department.
So what exactly does this mean for the average investor? The Labor Department states that "conflicts of interest cost middle-class families who receive conflicted advice huge amounts of their hard-earned savings. Conflicts lead, on average, to about 1 percentage point lower annual returns on retirement savings and $17 billion of losses every year."
The new regulation does two primary things, according to Nathan Howard, chief compliance officer at Moneta Group, an independent wealth-management firm in Clayton. "First, it broadens and clarifies who is to be considered a fiduciary with respect to services provided to retirement plans, participants and owners of IRA [individual retirement account] accounts," he says. "Second, it modifies the list of transactions deemed 'prohibited' as well as the number and scope of available exceptions." In general, a fiduciary can broadly be defined as an individual who has a legal obligation to act in the best interest of another, he adds. "This rule only impacts investments held within retirement and other qualified accounts because those are the only accounts over which the Department of Labor has any authority."
The previous standard for certain advisors and brokers revolved around "suitability," adds Kenneth Bower, managing director of Clayton Financial Group. "The new rules enforce a higher fiduciary standard," he says.
For instance, advisors previously might have provided "suitable" recommendations that had a higher commission than other, equally suitable ones. "These new rules will have a significant impact on their business models," Bower adds. And because the guidelines for defining a fiduciary now apply to a broader group of professionals, only firms that do not provide investment advice regarding retirement-plan accounts, participants and IRAs will be exempt.
"Because these new rules apply to anyone providing investment advice with respect to a retirement plan or IRA, any individual receiving advice relating to these kinds of accounts should feel safe in assuming that the advice they are being provided with is being provided by a fiduciary," Howard adds. "That being said, registered investment advisors, such as Moneta, have been providing fiduciary advice to clients for years, and our clients should feel confident that they have and will continue to receive fiduciary advice regardless of these rules."
Bower adds that clients will benefit from elimination of conflicts of interest, but advises individuals to "request information as to why their advisor's guidance is appropriate for them." Also, clients need to understand the expense structure and risk of any investment, he says. "Clients should also ask if their advisor has earned the 'certified financial planner' designation. Part of earning this designation is understanding the full obligation of the fiduciary standard." Certified financial planners undergo a multiyear training program to earn the distinction, though it is not required to serve as a fiduciary.
Both Howard and Bower say there will be minimal changes to their firms' practices because they already have been acting in accordance with the new rule. "Broker-dealer firms will likely have a much more challenging transition, as their fee structures will in many cases need to be realigned with the rule's requirements," Howard says.
When asked for Wells Fargo Advisors' thoughts on the new rule, Emily Acquisto, a spokeswoman for Wells Fargo, notes, "Wells Fargo supports a best-interest standard and believes that professional financial advisors have a crucial role to play in encouraging retirement saving and investing."
The bottom line is that people should seek advisors who have a long track record of serving the best interests of the client, Bower says. That includes a focus on comprehensive financial planning – investment strategy, tax planning, estate planning, charitable giving and more – with the individual's goals in mind. "If the clients find a trustworthy partner who can help them achieve these objectives, that is the recipe for a good, long-term fit," he says.
Clayton Financial Group, 165 N. Meramec Ave., #130, Clayton, 314-446-3250, claytonfinancialgroup.com
Moneta Group, 100 S. Brentwood Blvd., #500, Clayton, 314-726-2300; 16305 Swingley Ridge Road, #425, Chesterfield, 636-787-4700, monetagroup.com
Wells Fargo Advisors, multiple locations, wellsfargoadvisors.com