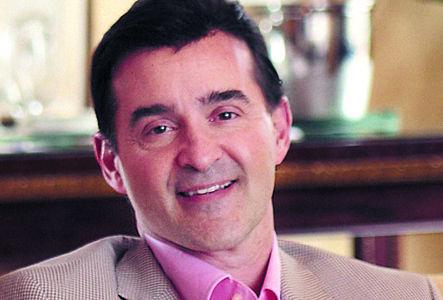 Here are almost a dozen thoughts on sports and life as we go into the new year:
1. It's hard to believe the best football player in the NFL went to John Burroughs. However, at least this season, Ezekial Elliott is as good as it gets in the NFL. Being the best player on arguably the best team in the NFC is serious business.
2. Speaking of St. Louis kids thriving on the national stage, watch out for Brad Beal from Chaminade. He is proving he's worth that $127 million contract. Beal, when healthy, could be the best shooter not named Steph Curry in the NBA.
3. I love the Dexter Fowler signing. He does two things really well. First, he's an on-base machine. Imagine what it will be like to have speed and a really impressive on-base percentage to lead off for the Cardinals. I also love Fowler's leadership and charisma. The clubhouse wasn't bad, but it needed an infusion of energy. Fowler will provide just that.
4. The Cardinals are still not better than the Cubs. However, let's say John Lackey and Jon Lester get old one day (which they will). And let's say Carlos Martinez and Alex Reyes become genuine stars (which I think they will). Who knows what can happen?
5. I love the Cardinals' off-season so far. I would love it more if they signed Edwin Encarnación. Can you imagine having 40 homers, 120 RBIs and .350 on base batting fourth? A pipe dream maybe. However, the Cardinals can afford it. John Mozeliak is a pretty smart guy. Mozeliak doesn't have to have Encarnación, but if he's still available really late, who knows? Not my money, but $50 million for two years? Yes, I'd do it. (Amazing how generous I am with other people's money!)
6. Did you hear Jeff Fisher said he wanted a chance to coach against the Rams? Imagine how afraid they'd be facing a Fisher offense – which was dead last in points over the last two years. Those 5-yard screen passes would put fear in the heart of any opposition.
7. The guy who has the job security of a Supreme Court Justice is Kevin Demoff. He's the worst executive in professional sports, and he sold our city down the river. Yet he's going to hire the next coach of the Rams. Demoff and Kroenke – I don't think we have much to worry about in St. Louis. They'll be losing for years to come in LA.
8. The most important athlete in St. Louis sports in the winter, spring and hopefully early summer is Jake Allen. There are times I believe he'll be a star. There are times when I don't think that way. He's athletic, passionate and well coached. He has to be great. There are not many other options this late.
9. Why is it that hockey players are the nicest professional athletes? I don't know why that's the case. The theory is, they come from humble roots and appreciate what they have more than others. The Blues alumni are really a special group also.
10. What a season of local college basketball! Mizzou is losing to North Carolina Central and Eastern Illinois, and SLU almost lost to Chicago State. All I can say is, the Billikens and Travis Ford have great players coming. They won't be losing to Samford any more. As for Mizzou, well, I hope for the best for Kim Anderson. He's a good man who inherited a bad situation.
11. I realize there are many St. Louis people who are scarred by the Rams. There are many who don't want a single penny of public money thrown at a soccer stadium. However, the SC STL group is just bunch of prominent St. Louis guys who are not trying to get rich. They're trying to enrich our city with another professional sports league. They won't make a dime for a decade. They are funding about two-thirds of the $350 million investment, and that's likely the largest private investment in an MLS team. We have a chance to rebrand our city.
Frank Cusumano is a 17-time Emmy Award-winner on KSDK-TV; he also hosts The Pressbox on The All New 590 the Fan from 10 a.m. to noon each weekday and contributes to The Dave Glover Show on FM NewsTalk 97.1. Follow him on Twitter @frank_cusumano.