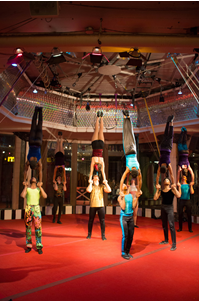 The Arts and Education Council (A&E) announced 31 organizations in the bi-state region which are receiving PNC Projects Grants to support arts and education projects. These grants fund specific projects in classrooms, community centers and neighborhoods, and also outreach programs for at-risk youth populations. The grants total $40,000 from the PNC Foundation. Grant recipients in 2017:
A Call to Conscience – Break Down These Barriers
Alexandra Ballet Company – Annual Young People's Performance
ArtScope – Camp Create Mural Program
Bach Society of St. Louis – St. Louis Bach Festival 2018
Building Futures: Design Build Workshop – Saturday workshops
Central Print – Summer Print Studio
Circus Harmony – Showcase Project
Civic Arts Company – RACE
December Publishing Inc. – Spoken Word Poetry Club
Fontbonne University – Mustard Seed Theatre – Student matinees
Gateway Men's Chorus – 2017-2018 Concert season
International Photography Hall of Fame and Museum – Lecture and workshop series
Modern American Dance Company (MADCO) – INSIGHT
MindsEye Radio – Audio description
Neighborhood Houses – Multicultural arts enrichment
New Jewish Theatre – Gesher Music Festival
New Music Circle – 2017-2018 Concert season
Prison Performing Arts – Learning Through the Arts
Rise Community Development – The Rise Up Festival – Celebrating Revitalization
Show-Me Sound Organization – 'Beating' Challenges
South Broadway Art Project – Teen Apprentice Project – Fashion Design & Pottery
Southern Illinois University Edwardsville-East St. Louis Center – Performing arts summer program
St. Louis Artists' Guild – Painting Missouri – The Counties in Plein Air
St. Louis Classical Guitar Society – Community performances and educational outreach
St. Louis Shakespeare – 33rd season
St. Louis Storytelling Festival – GHOST Youth storytelling workshop and performance program
The Big Muddy Dance Company – Elevate student project
The Luminary – Black Arts Residency
The Muny – Make a Musical with the Muny
Upstream Theater – Season 13
Webster Arts – Art Outreach for Refugees & Immigrants
The City of Creve Coeur has received two of the highest recognitions in governmental accounting and financial reporting. For the 25th straight year, the city received the Certificate of Achievement for Excellence in Financial Reporting (CAFR), and for the 12th consecutive year, the city received the Outstanding Achievement in Popular Annual Financial Reporting (PAFR). The awards are given by the Government Finance Officers Association of the United States and Canada (GFOA). The city's 2016 CAFR and PAFR were reviewed by a panel of judges to ensure it met the program's high standards, including demonstrating a constructive spirit of full disclosure to clearly communicate finances and motivate users to read and understand them.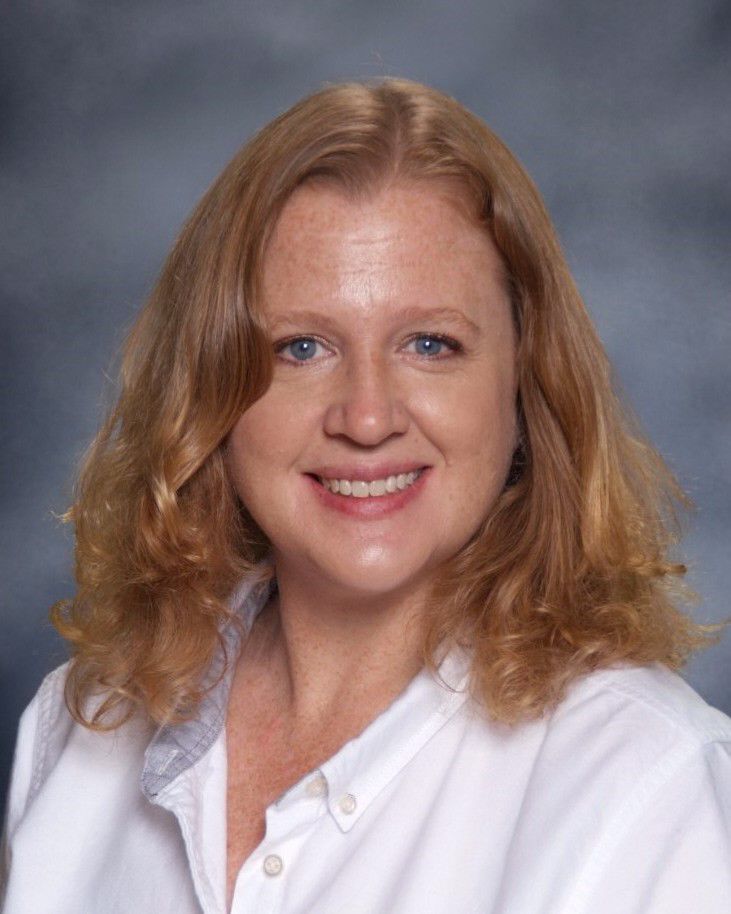 Kim Gutchewsky, an English-Language Arts teacher at Ladue Horton Watkins High School, has been named a Missouri Regional Teacher of the Year for the St. Louis region. The award is sponsored by the Department of Elementary and Secondary Education (DESE), and the program recognizes the efforts of effective teachers in providing a quality education to their students. Kim was honored at a celebration event on July 27 by the St. Louis Regional Professional Development Center at Education Plus, 1460 Craig Road. This upcoming school year will be Kim's 24th year of teaching, and her 18th year of being an English-Language Arts teacher at Ladue Horton Watkins High School.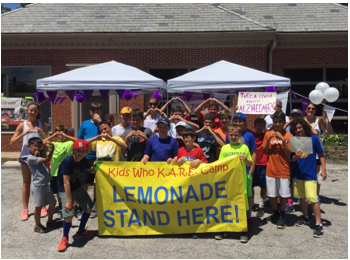 On the June 21 summer solstice, kids from the Kids Who K.A.R.E. Camp set up a lemonade stand at Price and Clayton to raise awareness and funds for the annual Alzheimer's Association's The Longest Dayevent. This event honors the strength and endurance of those living with Alzheimer's disease and their caregivers, and recognizes the seemingly endless journey they endure. The kids and camp director, Amy Barnett, came prepared with signs, snacks, and a drive thru service, raising over $700 for the Alzheimer's Association.
The Contemporary Art Museum St. Louis (CAM) and Gateway Foundation announced Addoley Dzegede, Sarah Paulsen, and Jacob Stanley as the three winners of the eighth Great Rivers Biennial Arts Award Program 2018. Each artist receives $20,000 and a major exhibition in CAM's galleries from May 11 through August 19, 2018. The artists work in varied media; their proposals involved textiles, animation, and sculpture. Addoley Dzegede (b. 1983, Boynton Beach, FL) received her MFA from the Sam Fox School of Design & Visual Art at Washington University in St. Louis; Sarah Paulsen (b. 1977, Ames, IA) received her MFA from the Sam Fox School of Design & Visual Arts at Washington University in St. Louis; and Jacob Stanley (b. 1983, South Bend, IN) received his MFA from the University of Tennessee in Knoxville.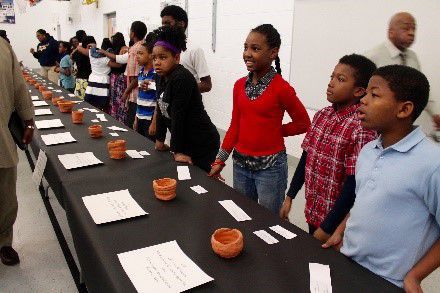 The Arts and Education Council (A&E) announced that Maritz has renewed its support of $30,000 to underwrite the Maritz Arts and Education Fund for Teachers. This granting program allows teachers, schools and non-profit art organizations to offer programs which spark creativity in classrooms. A community review panel evaluates grant applications and the A&E administers the funding on behalf of Maritz. To date, Maritz has provided nearly $220,000 for 61 grants to schools across the region.
Renaissance Financial recently joined Big Brothers Big Sisters in their 2017 Bowl for Kids' Sake Event. Renaissance raised over $10,000 in donations to support the work of the organization which matches children with caring adult mentors. Proceeds help provide ongoing support to children, volunteer mentors and the children's' families.