The Arts and Education Council (A&E) recently announced the seven honorees for the 2018 St. Louis Arts Awards, an event which has recognized artistic excellence in the St. Louis arts and cultural community for 27 years. The awards will be held January 22 at the Chase Park Plaza, co-chaired by Susan Block, founder of the Designing Block, and John Russell, senior vice president at Stifel Financial Corporation.  Those being honored in 2018:
Johnetta Haley, music educator, Lifetime Achievement in the Arts
Dennis M. Reagan, The Muny, Lifetime Achievement in the Arts
Gene Dobbs Bradford, Jazz St. Louis, Excellence in the Arts
Keith Tyrone Williams, Grand Center Arts Academy, Art Educator of the Year
Saint Louis Fashion Fund, Arts Startup of the Year
Art on the Square, Arts Collaboration
World Wide Technology, Inc., Corporate Support of the Arts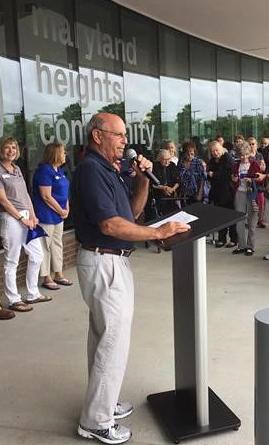 The City of Maryland Heights opened its new Community Center on May 20 with a ribbon cutting ceremony and public grand opening celebration. The $30 million center offers 92,000 square feet of recreational and fitness activities and services. Features include a 12,800 square foot gym, aquatic center with zip-line and climbing walls, fitness center, indoor track, preschool areas, senior lounge, multi-purpose rooms, and a 4,750 square foot special events rental space with catering kitchen.  The center is located at 2300 McKelvey Road and also houses the Maryland Heights Department of Parks and Recreation staff and programs.  
The German School Association of Greater St. Louis (GSA) will move into its new home at Concordia Lutheran Church in Kirkwood this August. The GSA plans to increase its number of classes to 17 and will continue to provide German language instruction to students of all ages and skill levels. Classes take place during the normal school year on Saturday mornings and Thursday evenings. The church is located at 505 S. Kirkwood Road in Kirkwood, across from the Magic House.
Rainbow Village has been awarded with a second grant of $75,000 from the Jefferson Foundation in Jefferson County, Missouri. The grant funds will provide three brothers living with cerebral palsy with a permanent, accessible home. Rainbow Village maintains 85 homes and is the only non-profit in the St. Louis area that focuses solely on providing long-term, safe and affordable homes for those with developmental disabilities. This home will be the second in Jefferson County sponsored by the Jefferson Foundation.
A team of sixth graders from Rossman School won first place in the Missouri Math League Annual Sixth Grade Contest. Alex Bahr, Christopher Braggs, Grant Dahl, Ryan Hardwick, Jason Klutho and Jonathan Lee outperformed 24 other Missouri schools to win the state champion title. Individually, the students ranked second (tie), ninth, eleventh, and seventeenth (tie) in the state. This win is the third in Rossman's history.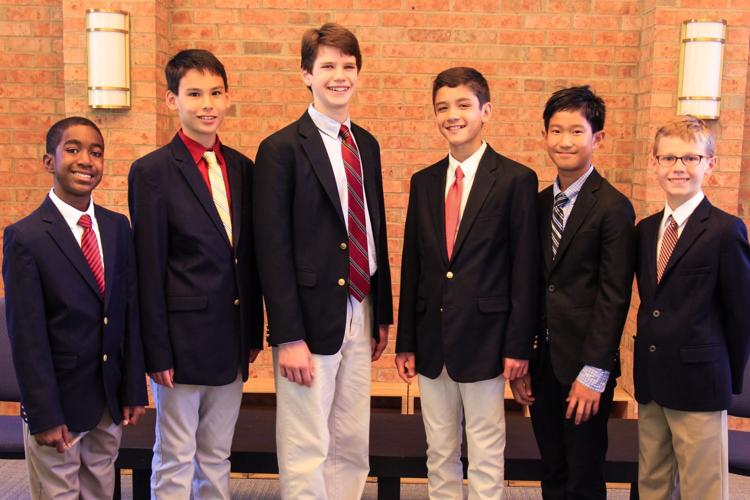 Seniors Home Care received the 2017 Best of Home Care – Employer of Choice Award from Home Care Pulse. Seniors Home Care received this award for their outstanding performance in the category of Training Received and Clear Expectations. This award is granted to top-ranking home care providers, based on caregiver satisfaction scores collected by Home Care Pulse, an independent satisfaction research firm for home care. Feedback is gathered from caregivers via live phone interviews each month.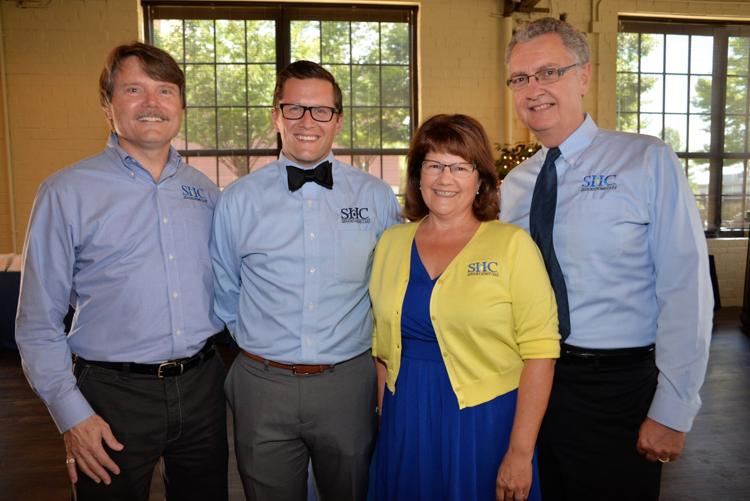 Marketplace at The Abbey teamed up with Cardinals Wives for Wishes and the Make-A-Wish Foundation of Missouri for the annual "Boots and Bling" fundraiser event. Laura Wilson founded The Abbey in 2014 and began contributing to this annual event in 2015. The Abbey staff consulted on design and loaned pieces from their store which aligned with the event's theme. Boots and Bling was held June 11 at Flemings Prime Steakhouse & Wine Bar and raised over $110,000 to help grant wishes for Make-A-Wish Missouri.
Truffles Restaurant received a prestigious three-star award, the highest rating in The World of Fine Wine World's Best Wine Lists 2017, in association with Octavian Wine Vaults. Truffles also received the Jury Prize, a recognition by senior judges of wine lists that show distinctive character and flair, offer exceptionally good value, or were particularly strong in a specific wine style. Truffles is one of 50 restaurants on the North American continent and one of 112 worldwide to receive the Jury Prize. The awards are assessed by a panel of judges consisting of world leading sommeliers and wine writers.
The Arts and Education Council named two women-led companies as winners in the first-ever startup competition for arts entrepreneurs. Winners are Creative Reaction Lab, founded by Antionette Carroll, and Flow, founded by Amanda Wells. The competition was launched in January in partnership with PNC Foundation and was created to encourage new ideas for community change through the arts.  Creative Reaction Lab educates cities to co-design solutions with underrepresented communities to make cities healthier and more inclusive. Flow is working to create a central haven for the region's writers to collaborate and learn from one another. The winners will be awarded $10,000 in seed funding, one year of incubation support and space in A&E's Centene Center for the Arts.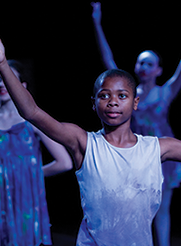 COCA – Center of Creative Arts announced the Berges Family Foundation has pledged $5 million to the Create our Future Campaign. The gift is the largest to date for the Foundation and equal to the largest COCA has received. The gift is formatted as a challenge, in which the Foundation will match dollar for dollar gifts made to the campaign by September 30, 2017. The Berges family has a long history of giving to the arts and supporting organizations which enrich St. Louis. COCA's $40 million Create Our Future Campaign will support capital renovation and expansion of its historic building in University City and to fund its endowment and reserves. A new state-of-the-art theatre, planned as a critical component of the expansion, will be named in honor of the Berges Family Foundation.
More than 150 participants – a new record – took part in Bethesda Hospice Care's 5th annual Hospice Care Memorial 5K Walk/Run. Approximately half completed the shorter one-mile route, and with the rest completing the 5K route. The June 17 event at Queeny Park was a celebration to honor and remember those loved ones who have passed away. Most participants stayed to hear their loved one's' names mentioned and pin a remembrance ribbon to the event's "Celebration of Life" unity wreath.