Wells Fargo Advisors hosted a discussion panel regarding clients' 2018 financial market forecasts and targets. More than 250 clients from the branches of Clayton, Chesterfield, Festus and O'Fallon attended the October 17 event, held at the Frontenac Hilton. The discussion was moderated by Bryan Piskorowski, head of advice and client strategy for Wells Fargo Advisors, and the panel featured Wells Fargo Investment Institute strategists Brian Rehling, co-head of global fixed income strategy; Sameer Samana, global quantitative and technical strategist; and Scott Wren, senior global equity strategist.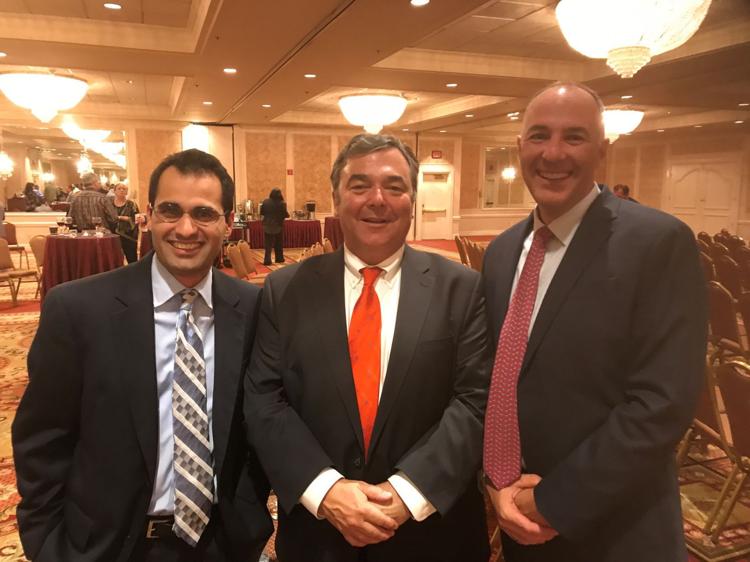 Great Rivers Environmental Law Center is included in the U.S. News-Best Lawyers "Best Law Firms" for the sixth consecutive year. The firm received a Tier One ranking for Environmental Litigation in the 2018 Edition. The ranking is based on an evaluation process including client and lawyer evaluations and peer reviews. In addition, to be eleigible for a ranking, a law firm must have at least one lawyer who is included in Best Lawyers in America as part of the annual peer review assessment. General Counsel Bruce Morrison of Great Rivers received that honor and made the firm eligible to receive inclusion in the Best Law Firms rankings.
Yolanda Robinson, of Florissant, was presented with the Soroptimist Ruby Award: For Women Helping Women by Soroptimist International of Greater St. Louis. The award was presented at their 42nd annual Fashion Show Fundraiser on November 4. Soroptimist International is a volunteer organization for business and professional women. The award honors ordinary women who make extraordinary efforts on behalf of women and girls through their professional and personal activities. Robinson, founder, president and CEO of Women in Vision, has helped more than 10,000 women and girls in almost two decades. Her work has involved domestic violence victims and incarcerated women, and she has implemented forums in public schools for troubled teen girls.
Sign of the Arrow awarded grants to 18 St. Louis area agencies at their 49th annual Philanthropy Brunch. Sign of the Arrow, staffed by volunteers, is a nonprofit retail destination for needlepoint and specialty gifts, and all shop proceeds benefit area agencies. St. Louis Alumnae Club of Pi Beta Phi established Sign of the Arrow in 1966 to provide philanthropic support to the community. Potential grant recipients are nominated by shop volunteers or local Pi Phi alumnae.  This year's brunch was held October 26 at Ladue Chapel with grants awarded to the following agencies:
Aim High St. Louis
Center for Women in Transition
Circle of Concern
Episcopal City Mission
Epworth Children & Family Services
Kingdom House
Lumina Program (at BJC Hospice)
Marian Middle School
Perennial
Pi Beta Phi Foundation
Ranken Jordan Pediatric Bridge Hospital
The SoulFisher Ministries
St. Francis Xavier College Church
St. Louis Alumnae Panhellenic Association
The St. Louis Children's Choirs
Tree House of Greater St. Louis
Variety the Children's Charity of St. Louis
Webster Rock Hill Ministries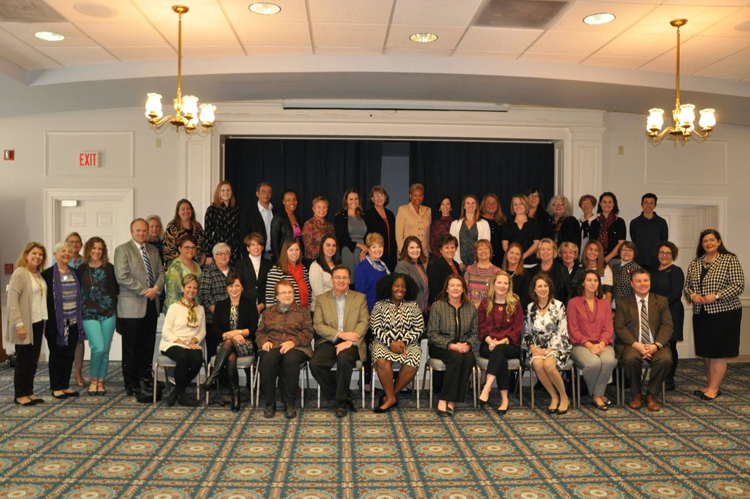 Kirk Day School students honored local veterans at the school's annual Veteran's Day Chapel on Nov. 11. The ceremony was led by fifth grade students and included a procession of service members, a history of events related to the observance of the holiday, and awareness of the freedoms the service members have served to protect. An engaging reception followed in which the veterans shared stories of their military service and the children gifted them with thankful letters and crafts.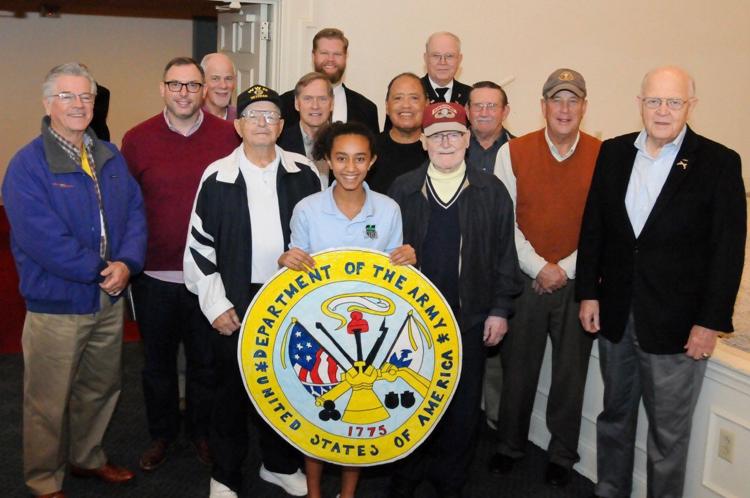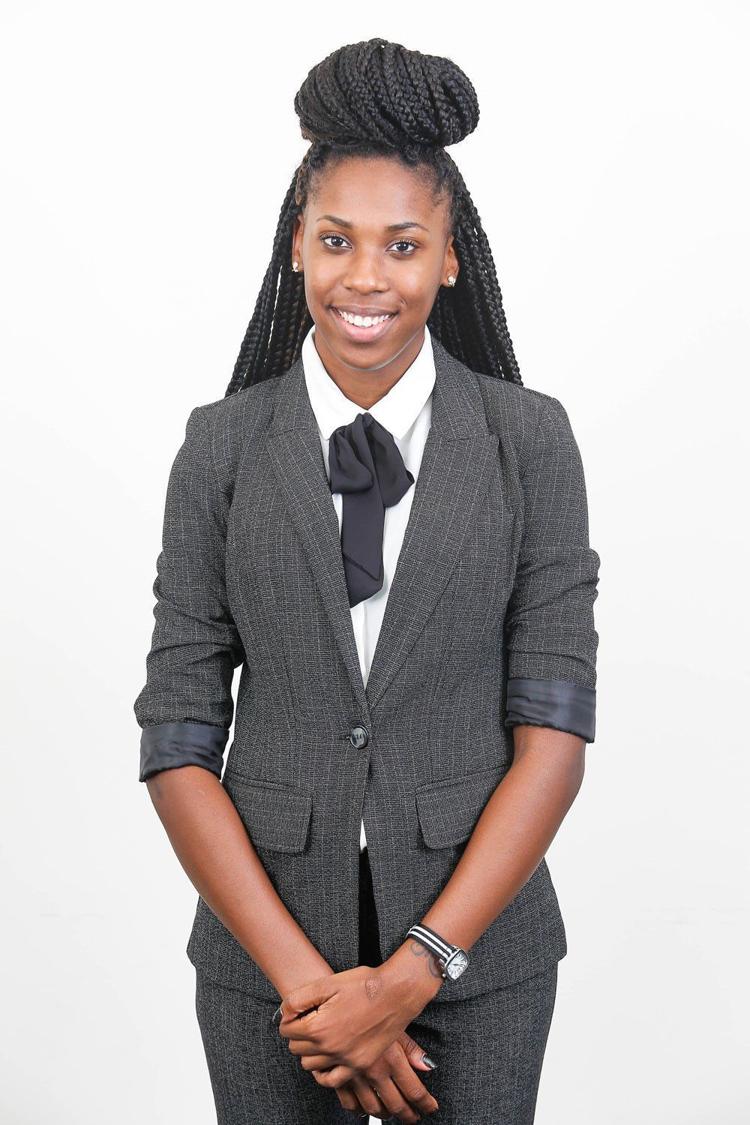 Boys & Girls Clubs of Greater St. Louis (BGCSTL) announced Michaelmonique Mayo as winner of the 2018 Youth of the Year award, the highest honor a Boys & Girls club member can receive. The award celebrates recipients' contributions to their family, school, community and Boys & Girls Club. Mayo also won the inaugural $5,000 Wanda and Michael DeHaven Boys & Girls Clubs Youth of the Year scholarship, and a Honda Accord, courtesy of Frank Leta Automotive Group. Mayo is a senior at Roosevelt High School and plans to study Photo Journalism in college.
The Clayton Chamber of Commerce has named Maxine Clark as its 2017 Pillar in the Community. The Pillars in the Community luncheon event, presented by Centene Corporation, will be held December 7 at 11:30 a.m. at the Ritz-Carlton, St. Louis. The cost is $50, and table sponsorships are available at $550 and include preferred seating for a table of eight; reservations are required.
Siteman Cancer Center and Siteman Kids at St. Louis Children's Hospital received a record-breaking donation of $4,002,639 by the 2017 Pedal the Cause cycling challenge. The donation was raised by over 3,074 riders and stationary cyclists, 800 volunteers, 400 virtual riders, and 300 kids during the eighth annual Pedal the Cause event, which took place September 23-24 at the Chesterfield Amphitheater. One hundred percent of this donation will fund adult and pediatric cancer research in St. Louis. The support of Edward Jones and other generous sponsors ensures the donations fund the best research projects at Siteman. The check presentation was held at Ballpark Village.
Affinia Healthcare Foundation hosted its inaugural Starburst Gala on November 4 at the Peabody Opera House. More than 260 people attended the event, with KSDK news anchor, Kelly Jackson, as emcee, live music by the Ryan Marquez Trio, gourmet hors d'oeuvres and live and silent auctions. Gala proceeds will support Affinia Healthcare's mission of providing high quality care and exceptional service. Over 40 sponsors supported the event, with The Signtaure Medical Group as the platinum level sponsor.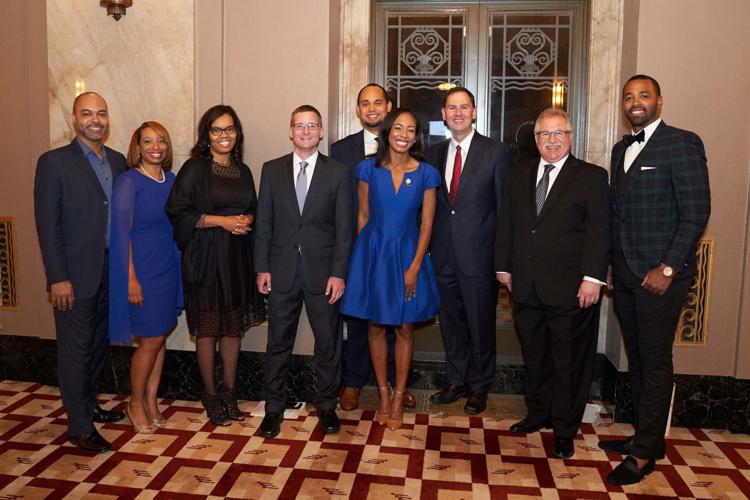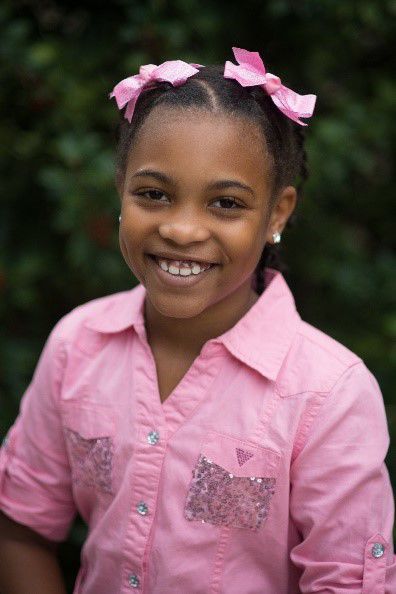 Jaidyn Covington, a third grader at Central Christian School, will be dancing with the Moscow Ballet at the Fox Theatre in December. She will play the role of a mouse in the Great Russian Nutcracker during their St. Louis performance. Jaidyn has been dancing since the age of three and is currently on the competition team of Tammy's Tumbling and Dance Center. The performance will be on December 23, and Jaidyn will perform in the evening show.