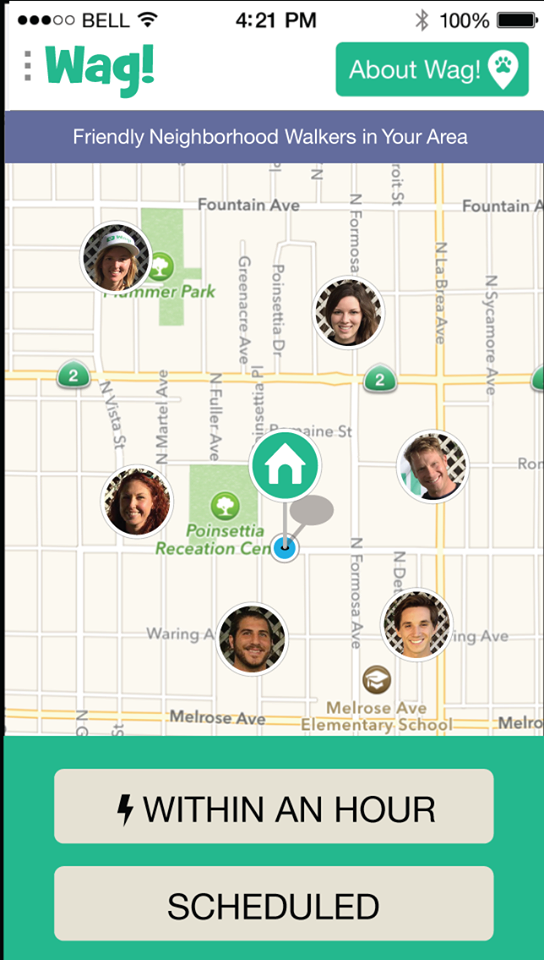 As the on-demand market has expanded from Netflix to Uber, it comes with no surprise that the timely phenomenon is now used to benefit the lives of pets and their owners.
Wag!, with the slogan of "a dog's best friend," is the new way for busy St. Louisans to walk their beloved pups. Every day from 6 a.m. to 11 p.m. Wag! users are able to book a Wag! Walker to safely walk their dog. Similar to Uber or Lyft, the app shows nearby Wag! Walkers, and a request can be filled within minutes. According to Wag!'s website, these fully vetted walkers are tested on dog-handling experience "to ensure you get top quality people you can trust and feel comfortable walking your dog."
Already established in Chicago, Denver, Los Angeles, Miami, New York City, Portland and other cities around the country, Wag! brings a unique app feature that allows owners to watch the progress of the walk. Each walk also includes an activity report that shows miles walked, time of the walk, and if your dog went to the bathroom. Sitting and boarding options are also available, making it a little bit easier to leave your pup at home as you jet off for a summer vacation.
If interested, owners can request the same Wag! Walker so their dog(s) can get to know them better. Each walk is focused on one dog - no group walks like in the movies - unless requested by the owner. To add more peace of mind, walks, boardings and sittings from Wag! are also insured and bonded.
Rates vary by area, but pricing for a 30-minute walk averages around $20.
For more information, visit wagwalking.com