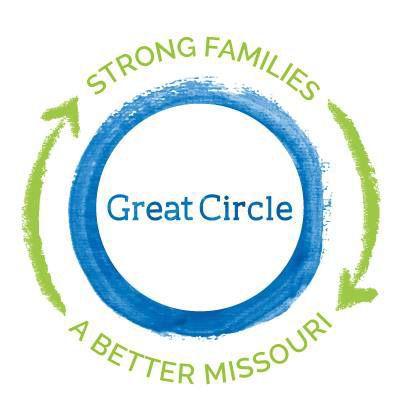 Great Circle, a statewide nonprofit leader in providing family support and behavioral health services, announced its Summer Family Fun Campaign to celebrate and promote strong families.
With areas in education, parenting support, specialized home and community-based services, crisis services and more, Great Circle strives to help families set the foundation for healthy lives for of all its members. 225 licensed professionals are included in the more than 1,300 staff members part of the Great Circle team, serving a variety of families in 18 Missouri locations including Columbia, Kansas City, Marshall, Springfield, St. James and St. Louis.
To celebrate the sunny season and the goal to "support those on the courageous path to a better future," the Summer Fun Campaign encourages individuals 13 years old and older to submit pictures on social media accounts that show what makes their families strong. The catch? Make sure the picture includes a circle theme. For example, a game of catch between siblings with a Frisbee, decorating round sugar cookies with grandparents, or perhaps plunging down a water slide in a circular inflatable raft on family vacation – Great Circle wants to see all the moments and memories that make family uniquely yours.
By tagging photos with the hashtag #MOFamilyStrength, participants are eligible to win puzzles, games, food, gift cards and tips on how to strengthen their family. The Summer Fun Campaigns runs until Monday, July 31 at 4 p.m. A panel of judges will select the lucky winners, who will be announced on Wednesday, Aug. 2.
For more information visit greatciricle.org