EducationPlus is pleased to announce its two newly nominated board of directors members, Andrea Glenn and Scott Brothers. Glenn is the Pattonville School District board of education vice president and will complete E.J. Miller's remaining year term. Brothers is the Windsor School District board of education vice president and will serve a four-year term.
FOCUS St. Louis proudly announced the incoming board chair, officers, and new board members for the 2017-18 fiscal year.
Chair:  Mark Grieman, CEO, ROI Search Partners
Vice Chairs: Mark Darrell, senior vice president, general counsel and chief compliance officer, Spire, Inc.; Steve McCarty, community volunteer
Treasurer: John Peluso, senior managing director, Wells Fargo Advisors
Secretary: Sarajeni Hammond, director, HR shared services americas, Monsanto
New board members:
Maria Briggs, financial advisor, UBS financial services, The Omega Group
Steven Burghart, president and regional service line director for pediatrics and women's health, SSM Health Cardinal Glennon Children's Hospital
Molly Hyland, senior vice president, community relations and government relations, Commerce Bank
Dawn M. Johnson, officer, Greensfelder, Hemker & Gale, P.C.
Emily McNew, director of digital engagement, United Way of Greater St. Louis
Amy Shaw, senior vice president of engagement and content, Nine Network of Public Media
Julio F. Suárez, senior director of community affairs, Anheuser-Busch
Tony Zagora, senior vice president and partner, FleishmanHillard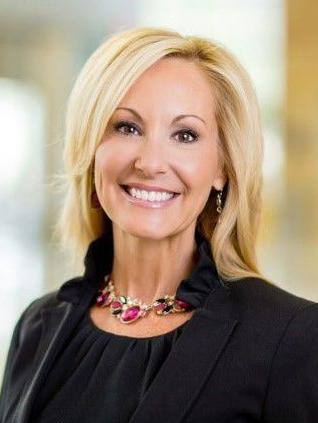 Ladue Horton Watkins High School senior, Alex Cobin, was selected to serve on the Federal Reserve Bank of St. Louis' 2017-18 student board of directors. A total of 16 seniors from the St. Louis area will meet monthly and will gain experience and knowledge of the Federal Reserve's role in the economy.
Mercy is pleased to name Cynthia Mercer as president of Mercy Health Foundation, in addition to her role as Mercy's chief administrative officer. Mercer joined Mercy in 2011 and has provided executive leadership in several areas, as well as serving as interim president of the foundation for the past year. In this additional position, Mercer will work with Mercy's foundation boards, leaders and staff to further culminate Mercy's philanthropy program.
Mercy is also pleased to announce the promotion of Donn Sorensen to executive vice president of operations across Mercy. In this role, Sorensen will focus on operations and reviewing the needs of communities served by Mercy, as well as exploring ways to expand medical care to more patients across the health system. He most recently served as president of Mercy's eastern Missouri region.
NCJW-St. Louis proudly announced its 2017-19 executive team and board.
2017 New Executive Team Members:
Treasurer: Allison Izsak, director of marketing and communications for St. Luke's
Co-VP Leadership: Lisa Gubernik, advertising and marketing professional, special events planner for MG Advisory Group, and founder of Periwinkle clothing business
Co-VP Leadership: Gail Eisenkramer, worked as a nurse at Jewish, Barnes, St. John's Mercy and Lutheran Hospitals
VP Marketing: Hillary Hinz, seasoned marketer, consultant for branding and design firms
President elect: Susan Katzman, retiree of St. Louis Public Schools, currently engaged in consulting for reforming high schools and developing career academies and strategic planning
2017 New Board Members:
Erica Holliam, shoe captain with NCJW's Back to School! Store committee
Sue Lapp, director of instruction and enrollment at Saul Mirowitz Jewish Day School
Sarah Martin, consultant, representing non-profit interests in the state legislature for Gateway Government Relations
Amanda Packman, fifth grade teacher at Koch Elementary in the Riverview Gardens School District
Marilen Pitler, co-chair of the NCJW Trafficking Task Force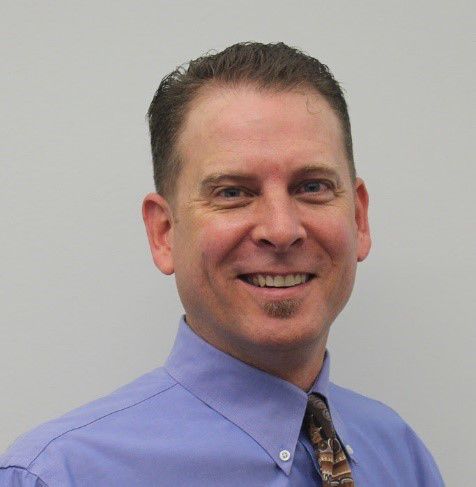 Chamber Music Society of St. Louis (CMSSL) is pleased to announce the election of Thomas R. Voss as its new chairman of the board. Voss is currently chairman of Smart Wires and was previously chairman, president and CEO of Ameren Corporation. CMSSL also announced their new office location in Clayton. Bond Architects donated office space at 222 South Central Avenue, Ste. 100.
The St. Louis Symphony welcomes a new vice president and other appointments to its philanthropy team. Amy Drummond has been appointed as Vice President of Philanthropy. Prior to joining the symphony in 2016, she serves as senior director, major gifts and capital projects at Washington University and as developmental director, individual giving with the St. Louis Art Museum.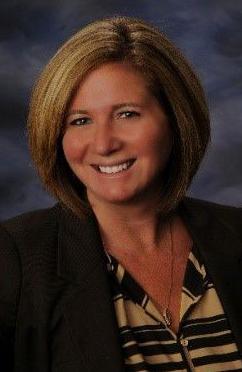 Additional St. Louis Symphony appointments:
Senior Director, Corporate Philanthropy: Vicki Boutwell, former director of development for community impact initiatives at the Nine Network of Public Media
Senior Director, Individual Philanthropy: Betsy Malinak, development in educational organizations and former director of institutional advancement with Cor Jesu Academy
Director of Stewardship and Events: Kristin Lamprecht, former director of events for the Saint Louis Art Museum
Director of Operations, Philanthropy: Travis Sewell, formerly served Missouri University of Science and Technology in fundraising and alumni relations roles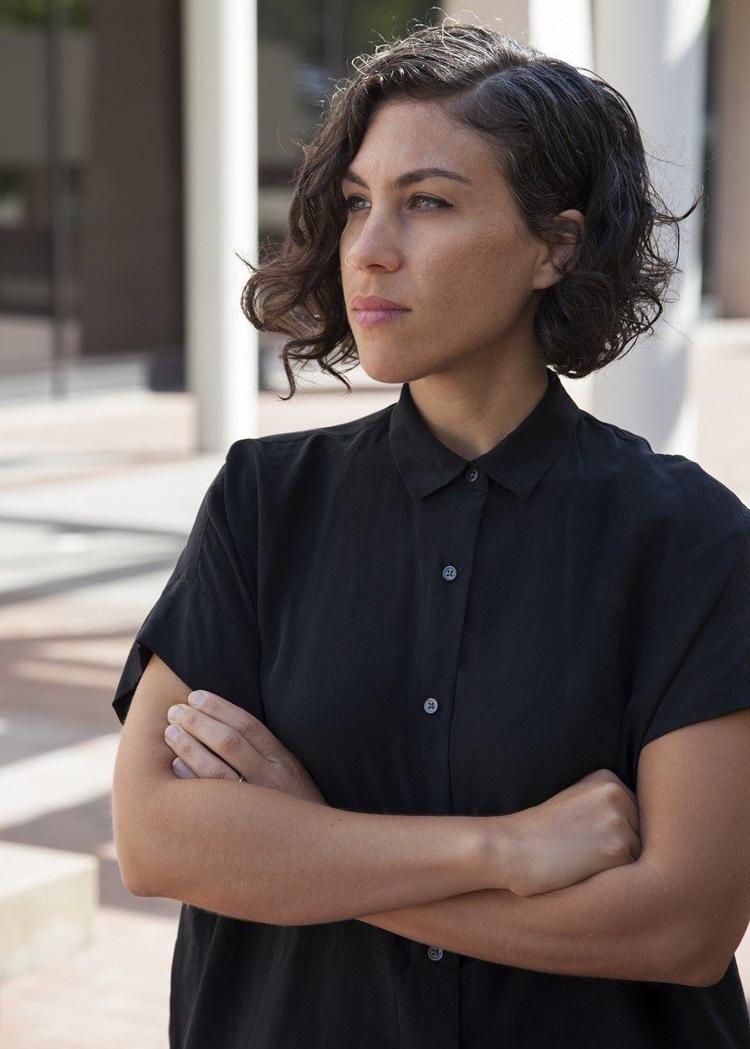 Operation Food Search (OFS) is pleased to welcome Brian Wieher as director of child nutrition programs. Wieher will manage OFS' summer and after school meal programs, and he will work with community partners to increase the number of children from birth to age 18 who are connected to nutritious food throughout the year. Wieher is an awrd-winning school nutrition specialist with more than 20 years of experience in the field. 
Parkway superintendent, Keith Marty, announced the naming of Jennifer Sebold as interim principal at Parkway Northeast Middle School, effective July 1. Sebold has been an assistant principal at Parkway West High School since 2013, an associate principal at Marquette High School in Rockwood, and also an assistant principal at Rockwood Summit High School. 
Arch Grants is pleased to welcome Emily Lohse-Busch as its new executive director. Lohse-Busch founded a strategic communications business for small businesses in Chicago, and most recently worked as senior director of partner solutions with Global Impact. She is a graduate of Washington University St. Louis and received her M.B.A. from DePaul University.
The St. Louis Symphony is pleased to announce Stéphane Denève as its next music director. Denève will serve as the symphony's 13th music director, with his three-year term beginning with the 2019-20 season. He has been a frequent guest conductor with the orchestra since 2003 and is currently music director of the Brussels Philharmonic, principal guest conductor of The Philadelphia Orchestra and director of the Centre for Future Orchestral Repertoire.
The Contemporary Art Museum of St. Louis (CAM) is pleased to announce the appointment of Wassan Al-Khudhairi as its new chief curator, effective August 1. She joins the CAM from serving as the Hugh Kaul Curator of Modern and Contemporary Art at the Birmingham Museum of Art in Alabama. Al-Khudhairi was born in Kuwait to Iraqi parents and has lived in multiple countries. She holds degrees from the University of London's School of Oriental and African Studies and Georgia State University.