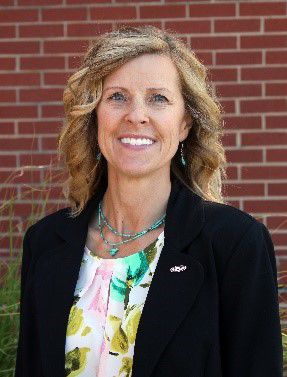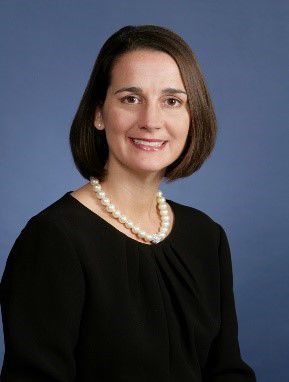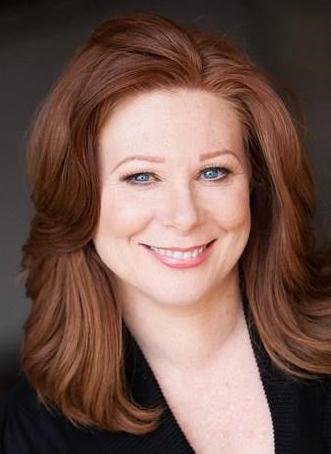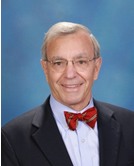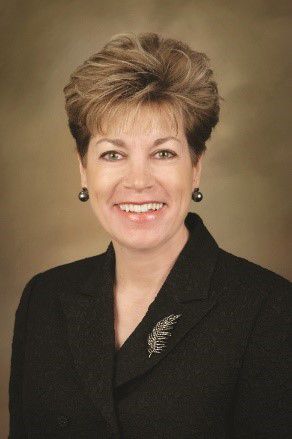 Citizens for Modern Transit is pleased to announce the election of two new board members: Sheila Kimlinger and Jennifer Obertino. Kimlinger, transportation group manager for Thouvenot, Wade & Moerchen, Inc., and Obertino, vice-president Midwest region at AECOM, will each serve a three-year term.
In addition, the following new officers were elected to a one-year term:
Rose Windmiller, chair, Washington University
Nancy E. Cross, vice-chair, SEIU Local 1
Jim Fredericks, vice-chair, Polsinelli
Len Toenjes, vice-chair, AGC St. Louis
June McCallister Fowler, secretary, BJC Healthcare
Hart Nelson, treasurer, St. Louis Regional Chamber
D'Andre Braddix, at-large, University of Missouri – St. Louis
Don C. Musick, III, past chair, Musick Construction Company
Area Resources for Community and Human Services (ARCHS) is pleased to announce the election of Sherrie Wehner as its new board chair. Wehner has more than 25 years of experience in both for-profit and not-for-profit companies, including The UPS Store, Ralston Purina, Katy Industries, Maritz, and Education Plus. She has a BA from Truman State University and a MA from Saint Louis University.
Crown Center for Senior Living elected the following new board members:
Sheldon Harber, senior wealth management advisor with Visionary Wealth Advisors. 
James Kolker, associate vice chancellor and university architect at Washington University
Sylvia Nissenboim, LCSW, certified coach, Lifework Transitions, LLC.
Michelle F. Schwerin, associate at Capes Sokol
Ann Spector, community volunteer
Epworth Children & Family Services is pleased to announce the appointment of four new board members:
Steven Hill, retired Microsoft executive, and owner and operator of FASTSIGNS St. Louis
Michael Lawrence, Bank of America St. Louis market president
Gail Scannell, leader of the national technology banking division of U.S. Bancorp's wholesale banking
Brooke Yamini, UPS, director of sales for the central plains district
Forsyth School board of trustees announced the appointment of Dr. Timothy Burns as the new interim head of school for the 2017-18 school year. Dr. Burns joins Forsyth from Tatnall School in Delaware, and he has served as head of school with 13 independent schools across the nation.
The American Association of Orthodontists (AAO) board of trustees is pleased to announce the appointment of Lynne Thomas Gordon, MBA, RHIA, CAE, FACHE, FAHIMA, as its executive director, effective January 8, 2018. Gordon's experience spans more than 30 years in healthcare and association leadership. She was most recently the CEO of Chicago-based American Health Information Management Association, and she has been nominated multiple times by Modern Healthcare as one of the "100 Most Influential People on Healthcare."
Westminster College announced that Dr. Benjamin Akande stepped down as president of the college, effective August 18, 2017. He was the 21st president at the college and held a two-year term. He will be pursuing other interests in higher education and new endeavors in the private sector. Senior vice president, Carolyn Perry, will assume presidential duties while the board of trustees conducts a search for a new president.
Mercy Hospital St. Louis named Steve Mackin as its new president. He joined Mercy in March as senior executive for business line development, and previously spent nearly 19 years with Cancer Treatment Centers of America.
Rossman School announced the 2017-2018 elected board members:
Farhaan A. Ahmad, M.D., cardiologist at St. Anthony's Medical Center
Barbra J. Giljum, speech language pathologist
Stephen W. Ott II, IT manager at Express Scripts
In addition, the board officers for the coming year:
president Steven A. Busch, president of Krey Distributing
vice president Quinn T. Kiley, managing director at Advisory Research
treasurer David E. Kantrovitz, Jr., chief executive officer/owner of Lexington Partners, Inc.
secretary Diliane C. Pelikan, physician at NW Healthcare
assistant secretary G.T. Cozad III, president of Cozad Commercial
The English Tutoring Project (ETP), is proud to announce its new board members for the 20th academic year:
Sr. Clare Bass, sister of St. Joseph Carondelet
Dr. Cathy Johns, director of curriculum, Catholic Education Office
Dr. Barbara Teng, vice president, C Rallo Contracting
Iggy Yuan, associate general counsel, First Bank