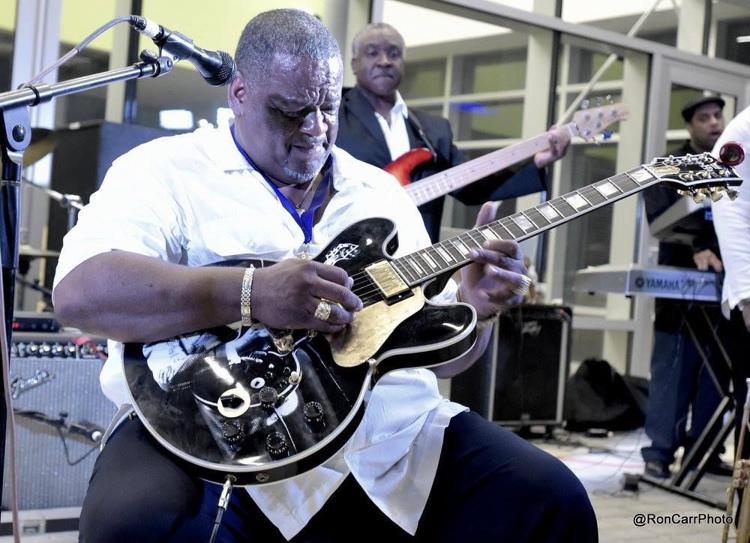 Concert-goers are in for a treat in August as the Blues at the Arch Concert Series comes to the Jefferson National Expansion Memorial. The CityArchRiver Foundation and the National Blues Museum have partnered to bring a toe-tapping lineup every Friday evening in August to the North Gateway of the newly renovated Arch Grounds.
The North Gateway provides a stunning backdrop featuring the Gateway Arch and Eads Bridge. This will be the first concert series to take place on the renovated Arch Grounds, which is part of a $380 million CityArchRiver Project "to renovate the national park and surrounding area in downtown St. Louis as a connected, inviting and exciting urban destination."
Big George Brock and Lil' Ray Neal will start off the concert series on Aug. 4, followed by Carolyn Mason, Mickey Rodgers and David Dee on Aug., 11; Green McDonough Band, Joe Metzka and Mark "Muleman" Massey on Aug. 18; and finally, Marquise Knox and Dexter Allen on Aug. 25.
"Last year's inaugural Blues at the Arch was a huge success," said Dion Brown, executive director of the National Blues Museum in a prepared statement. "We are excited to work with CityArchRiver Foundation again to bring this concert series back, which joins two things that St. Louis is known for: blues music and the Gateway Arch."
All concerts are free and run from 6 to 8:30 p.m. For more information visit bluesatthearch.com.