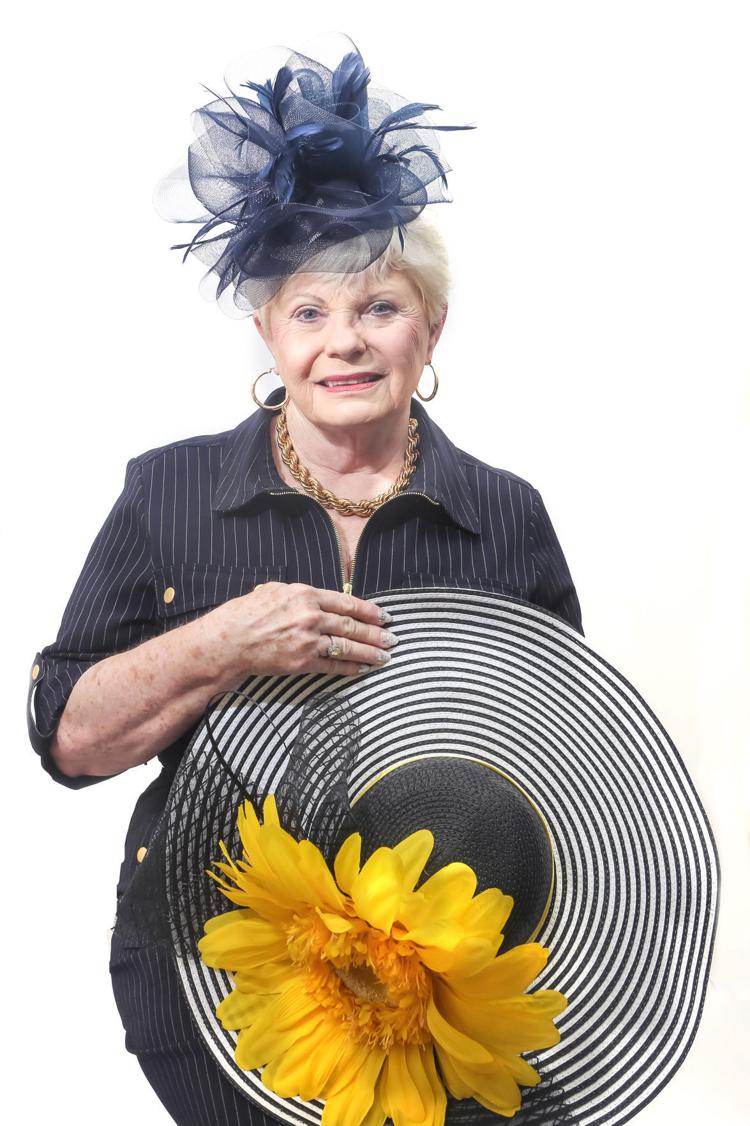 Designer Dianne Isbell has been handcrafting haute couture hats, fascinators and perchers for women for more than a decade. As a young girl growing up on a farm, the visionary designer loved creating her own private fashion shows in one of the family's many barns. Isbell grew up, earned both bachelor's and master's degrees, and, while working in civil service, established an etiquette business that brought about a new hobby: making Victorian hats. For her hat-making company, Hats by DI-Anne, Isbell creates one-of-a-kind chapeaus for every occasion, including hats, fascinators and perchers for weddings, church, special occasions, themed parties, black-tie events and, perhaps the most famous of all hat-wearing events, the quickly approaching Kentucky Derby. Moreover, her creativity has caught the eye of celebrities: In 2012, Isbell created a custom hat for the marketing rollout of Fame, Lady Gaga's perfume line. Her designs are currently part of an art exhibit in Wausau, Wisconsin, and as part of the Degas exhibition at the Saint Louis Art Museum, Isbell will be teaching a basic course, "Making a Fascinator," on Saturday, April 29.
Where do you get your design inspiration?
I get my design inspiration from a lot of sources. Sometimes I actually dream a design, wake up and write it down before I forget it. All my dreams are in color, and because of that, my "dream designs" are even more realistic and exciting. I think my "dream designs" are the result of my waking thought processes of how I am going to design a customer's custom request.
During my waking hours, hat and fascinator designs are continually floating around in my head. Whether I am planting flowers, baking a cake or riding in the car, I am thinking about hats and fascinators. There are literally a myriad of inspirational items around me all the time. Ideas are especially prominent when I am inside a fabric store, home decorating store, department store, antique store or a flea market. I can see a vintage brooch or a shoe buckle, vintage feathers or a piece of vintage beaded lace at a flea market, and an inspiration for an entire design will pop into my mind. A piece of fabric or trim will catch my eye in a fabric store, and I know I have to buy it to create another one-of-a-kind design. Even a unique place mat or Christmas ornament may wind up in one of my creations, and no one will realize its original purpose. New or vintage buttons, for example, make beautiful centers for flowers, as well as beads from necklaces.
How do you construct the hats and fascinators – are they all made by hand?
My fascinator designs start with a headband, perhaps, or sometimes with just a piece of stiffened felt and a 2½-inch hair comb. I cut out a small flower pattern from the felt, which will match the colors swirling in my head. I make a second, and then hand-sew on the hair comb. Then I hand-sew on a piece of small matching trim on the top and the bottom edges of the felt to give it that finished look. Next, I grab either a long piece of horsehair or sinamay [a hat-making foundation woven from processed stalks of abaca trees], and I begin gathering and folding and creating something or some things, which I then start sewing onto the base I have previously created. At this point, I then may add another color or width of horsehair or sinamay. Next, I may decide to add the perfect silk flower or flowers, veiling or bling and then feathers of my choice, which may be ostrich, peacock, striped coque, duck, goose, etc. Some feathers I carefully bend and curl into different shapes or cut into chevron designs.
[For brims and crowns], I purchase what are referred to as "blank hat frames" made of straw, sinamay, felt, satin ribbon and horsehair (or a combination thereof), which I can remove, take apart, alter and reattach to create my own unique design. I can then create designs from the same long pieces of horsehair or sinamay and sew onto the hat frame. Flowers, ribbons, veiling, spines, bling and feathers can also be added to complete an overall unique, one-of-a-kind design ready for purchase, or fit onto a customer to match or complement her outfit. I also take apart vintage hats which have been damaged in some way, and use various elements of [them] for my designs.
What sorts of hat trends are "in" for this year's Derby Day and the annual Forest Park Forever Hat Luncheon?
One-of-a-kind, unique and tastefully wild are always in demand and appropriate. The same applies for the annual Forest Park Forever Hat Luncheon. Because what I create is a reflection of me, I choose not to design inappropriate or outrageously stupid. In mid-July, the Kentucky Derby Museum will once again be announcing their 20 hat selections for a yearlong display in their museum. I will be submitting several of my designs worn by my clients at this year's race, in hopes of one being selected once again for the museum.
Are the hats and fascinators on your website and Facebook page pretty indicative of a typical Hats by DI-Anne price range?
Prices may vary depending on the types of materials requested for the design, but basically, a custom-designed hat starts at $175, and a fascinator, $145. My customers who return from horse-racing events always tell me they see hat designs in various shops which are much more expensive and not as unique or beautiful.
Where can people purchase your hats?
My designs are available at The Designing Block at 7735 Clayton Road in Clayton. The designs on my website and my two Facebook pages can be purchased by inbox messaging me or calling me. I also conduct various trunk shows and pop-up shops all over the Metro East and St. Louis areas, as well as vend for charity events and conduct private in-home events. Appointments for custom designs can be scheduled in my home or customers' homes. I prefer to see the customer's dress and shoes/purse for custom design creations. I also occasionally prefer to have these items in my home studio to allow me to compare shades of possible materials in outdoor lighting as well as indoor lighting. Providing me with photographs of the dress or outfit I am matching can be helpful as well, when it is not possible for me to view the dress in person. Trunk show dates and other scheduled events at which my designs will be available for purchase are available online.
Hats by DI-Anne, 618-277-7220, hatsbydianne.com