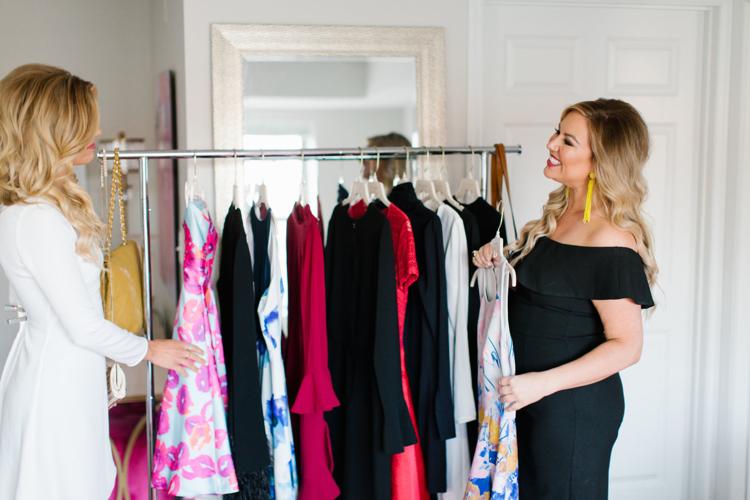 St. Louisan Annie Heyward, owner and head stylist of her eponymous company, says what we wear tells the world who we are, as each person's unique lifestyle is reflected through fashion.
When styling clothing and accessories, some people gravitate toward a particular style, while others need help identifying their personal brand, notes Heyward, who holds a fashion merchandising degree from the University of Georgia and has worked with notable couture designers Oscar de La Renta, Carolina Herrera, Vera Wang and Bagdley Mischka. "I help guide [clients] through this process, sourcing designs and pieces that are indicative of who that person is and a reflection of [his or her] personality, lifestyle and best self," she says. "Fashion has the ability to tell our story, so our choices reflect what we want to say and how we want to be perceived."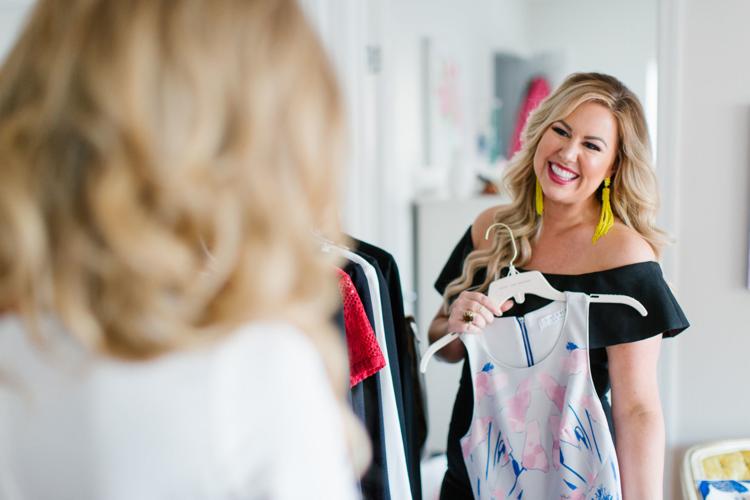 As Heyward personally styles clients, she first has a meeting to develop a rapport, ask questions and identify needs. "We conduct an 'edit' with the client, going through every aspect of [his or her] wardrobe, consolidating and pruning, and examining potential holes and necessary updates," she says.
Heyward's team can handle everything from shopping to tailoring, delivering clothing to the client's home for selections of everyday seasonal clothing to ensembles for special events, arranging alterations appointments as needed. In addition, every client is provided with a styled "lookbook," featuring photographs of each head-to-toe ensemble. "This takes all the guesswork and stress out of getting dressed in the morning," Heyward says.
Throughout the shopping and styling process, Heyward's team considers the client's age, body shape and size. "I help guide clients into figure-flattering styles, colors and silhouettes that best reflect who they are," she says, adding that "not every trend is for every body."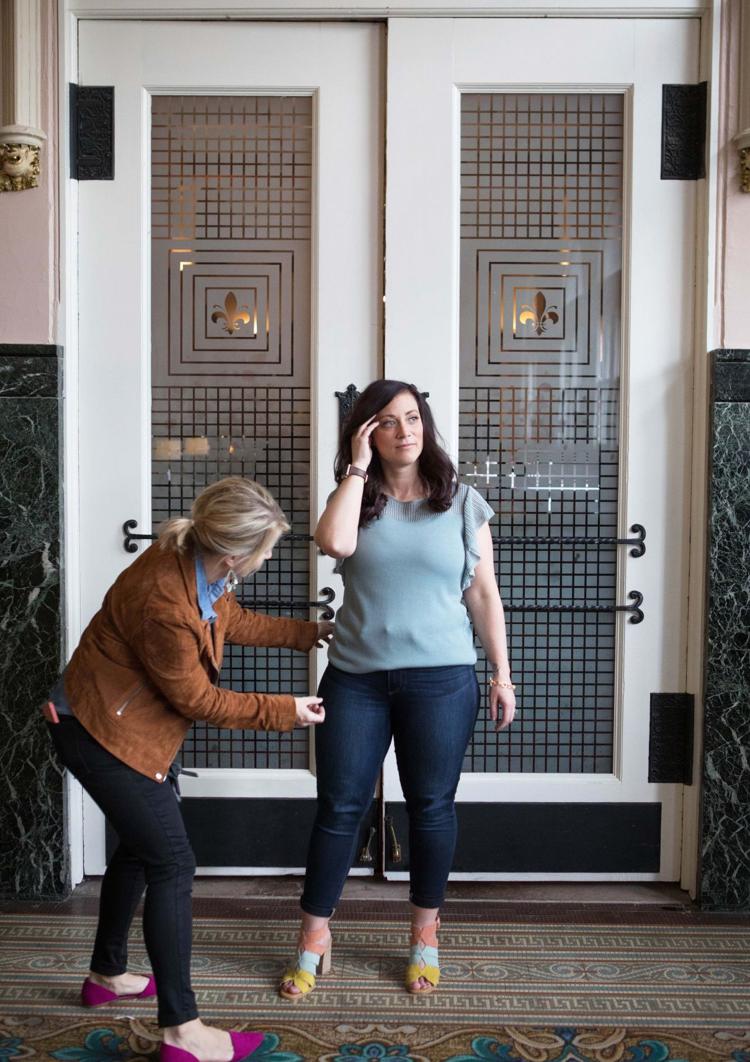 St. Louis personal stylist Angela Moore leads clients to their specific style by identifying their "season in life." She says: "Stay-at-home mom? Let's find a better 'uniform' than the T-shirt and yoga pants combo. Lost some weight? Let's celebrate by going out and finding items that fit your new body!"
Moore loves that clothing gives people a platform for creativity. "I try to make sure the clothing I pull represents how that person wants to be portrayed," she says. "I love pulling bold jewelry for women who prefer to dress in darker neutrals but still want a pop of color that's not overwhelming or trying out a fun print on a client who wants to incorporate some whimsy into her style. Fashion is meant to be fun – [it's] not a formula to be followed."
Moore connects with clients and their fashion goals through a questionnaire and an in-person meeting, then performs a "sort" of their closet. "We'll go through their clothing and put together new looks with items they already own and discuss anything that might be missing," she says. "I'll also have them get rid of items that are old, torn [or] don't fit."
Next, Moore has a shopping session with the client. "I'll usually prepull [clothing and accessories] at three stores at the mall or different area boutiques so the only thing a client needs to worry about is showing up and trying on items," she says, adding that she then creates a digital lookbook with outfit combinations for reference.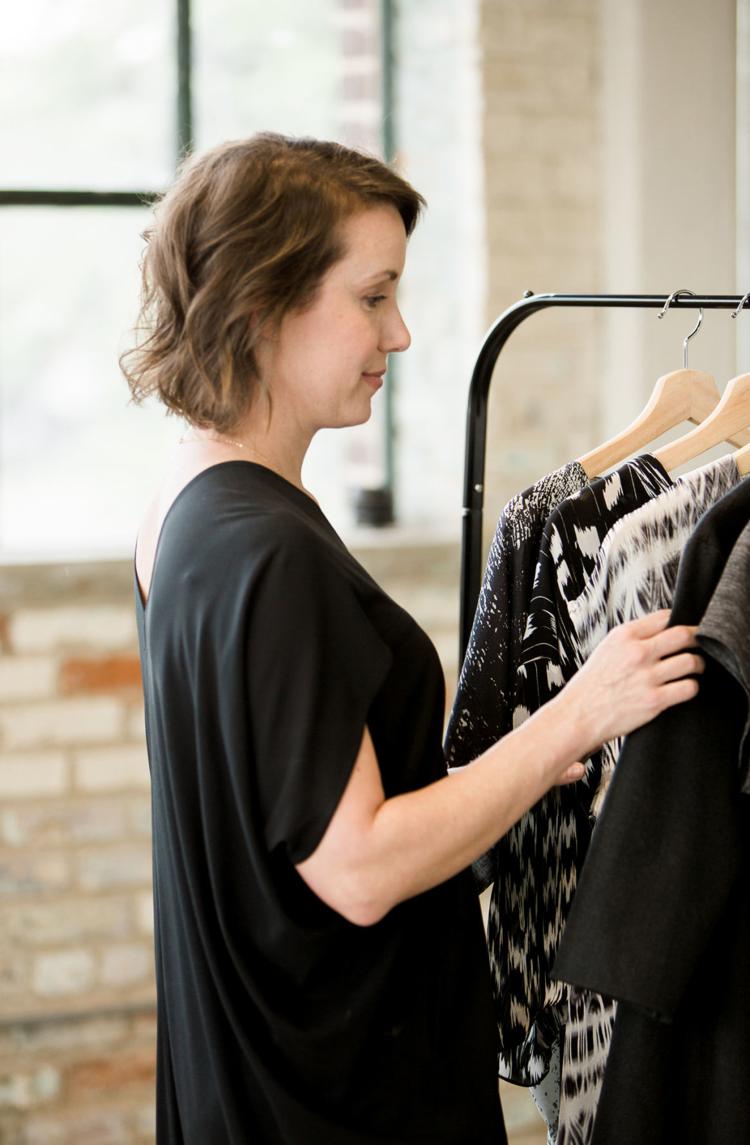 Dacy Gillespie, a St. Louis personal stylist and owner of the personal styling business Mindful Closet, asks each client to complete a questionnaire and create a Pinterest board to get a sense of his or her style. "I [get] to know each client and [his or her] lifestyle and how that relates to wardrobe needs," she says.
Then Gillespie works to clear the client's closet of anything that doesn't represent his or her personal story. When shopping, she ensures any purchase fits that narrative. "If they don't feel a connection with a piece or don't feel good in it, it's a wasted purchase because they won't wear it," she says.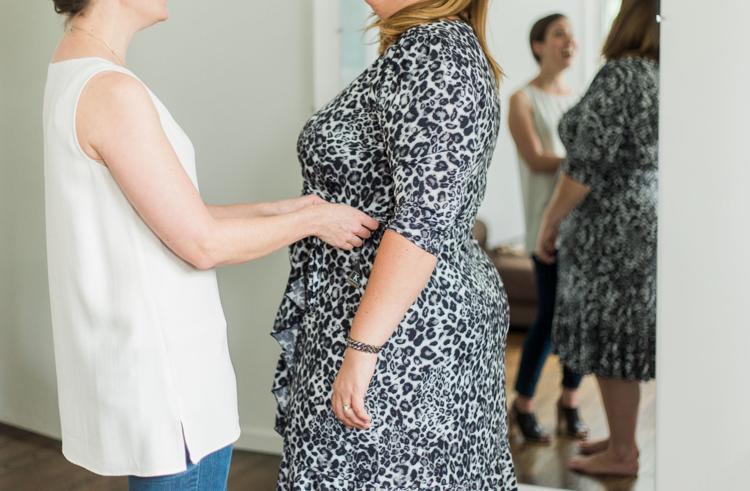 Gillespie makes note of missing pieces in their wardrobe and creates a customized shopping list. "I take clients' measurements, personal style [preferences] and customized shopping list and preshop for them," Gillespie says. "I prep dressing rooms in four or five stores with pieces selected specifically for them and their style." Finally, Gillespie plans the client's outfits, combining the current and new wardrobe items.
Quality over quantity should be practiced in fashion, Gillespie notes. "Stop keeping or buying things for 'what if' scenarios," she says. "Remember that manufacturers are making pieces to fit the most common shapes, and each body is individual and unique, so it's unrealistic to expect to find things that fit perfectly, and tailoring is the solution."
Above all, local personal stylists say fashion is about empowerment. "We empower clients, help them feel confident in their clothes and, by extension, their skin," Heyward says. "There is nothing more gratifying than seeing clients smile and hold their heads high because they know they look incredible."
Annie Heyward, annieheyward.com
Mindful Closet, mindfulcloset.com
Angela Moore, angelamoorepersonalstyling.com