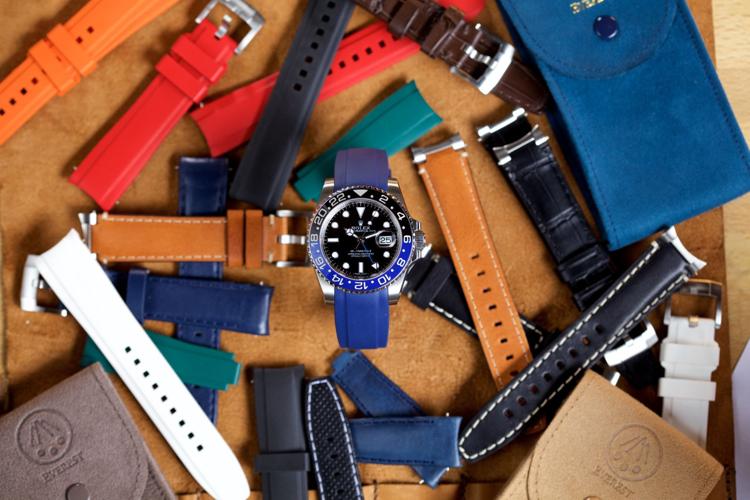 When it comes to luxuries, Rolex watches almost always top the list. The iconic timepieces are both symbolic and practical and are meant to be worn for a lifetime – but until only a few years ago, Rolex wearers looking for a new, custom band outside of the company's official offerings were stuck with less-than-ideal options that left an unsightly gap near the case around the watch face.
What if an aftermarket strap could connect directly to the watchcase with a curved end? It would look like it truly belonged with the accessory, as it would extend from the case and remove the undesirable gap. It would give Rolex owners a way to customize their high-priced wristwatches.
That was the idea of St. Louisan and Everest Horology Products founder and CEO Michael DiMartini. The concept – now known as Everest's patented end-link technology – came to him in 2012 on the evening of his eldest son's birth. Once the family returned home from the hospital, he reached out to friend David Barnes, who was instantly sold on the idea. Barnes, now president of Everest, provided the seed money, and the two got started.
Fast-forward five years, and Everest bands are popular with Rolex wearers worldwide, with watch experts like A Blog to Watch saying: "Without question, Everest leather straps bring a new wearing experience for Rolex wearers. Everest leather straps possess the design, fit and integrity that Rolex wearers expect, and at a price point that is less than what a factory original strap costs."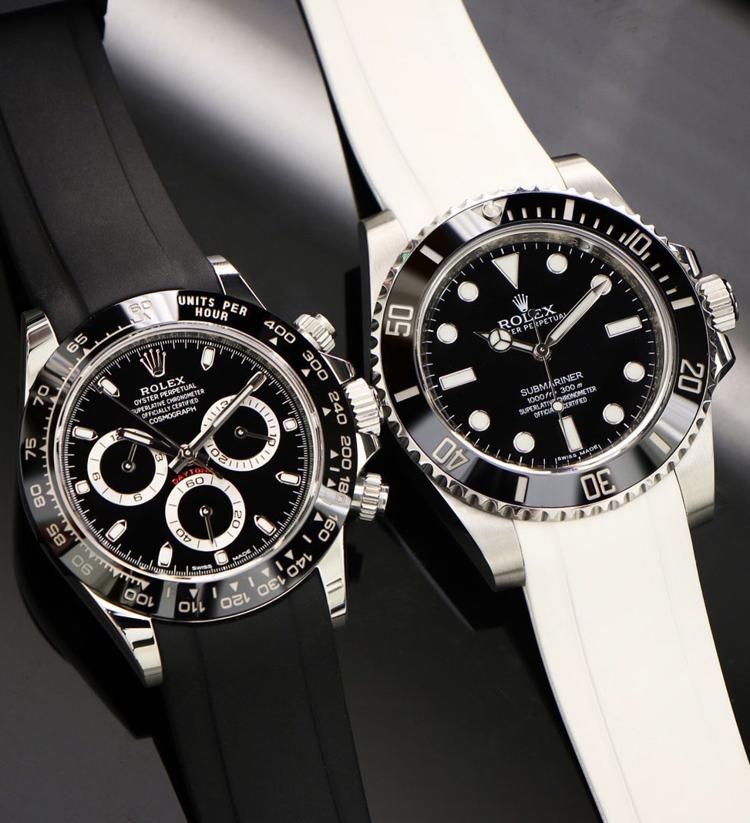 Everest's Swiss-made products are available for more than a dozen Rolex products and will expand to Tudor watches in the near future. Products range from rubber to alligator-embossed leather, with a plethora of styles and colors available in a multitude of materials.
"Because our watch bands have reached a worldwide market, it is difficult to note a seasonal piece," says Barnes of the company's all-season items. "The overall favorite, hands down, is our Everest Black Rubber Band."
Perhaps this is due to the weight. Bands by Everest are lighter than original Rolex bands, which are famously heavy. The Curved End Rubber and Curved End Rubber With Tang Buckle come in four colors and six colors respectively and are ultraviolet-, water-, chemical- and dust-resistant, all while remaining lightweight.
"We cannot wait to expand to new collections with straps for new models with new materials," DiMartini says.
Outside of comfort, Rolex owners might turn to Everest to replace a broken or missing band, update an outdated band or simply enjoy more stylish options. Everest bands are made to be changed easily with a watch tool kit. The brand even has instructional videos on YouTube walking customers through the process so they can swap from a daytime look to an evening band in a matter of moments.
"Everest has really offered Rolex owners the opportunity to customize your Rolex in a comfortable and fashionable manner," DiMartini says.
However, if that makes you nervous, the bands can be swapped at an authorized dealer, as well. St. Louisans looking for Everest products can head to the company's website (everestbands.com) or visit Clockmaster in Brentwood, Timekeepers in Clayton or Huffords Jewelry in Frontenac.
"It's mind-blowing to me some days how Everest has grown exponentially worldwide," DiMartini says. But the line still is a home-grown success. "I really just appreciate the experience of being able to interact with the watch community, particularly in St. Louis."
Next on the horizon for Everest is the launch of its sister brand: MONTA Swiss-made watches. Two tool watches are currently in the line: Oceanking, a midcentury-inspired dive watch, and Triumph, a timepiece with myriad options for personalization. MONTA will officially launch at its open-to-the-public event on Thursday, Sept. 14, from 4 to 7 p.m. at the West County Missouri Athletic Club.
Everest Horology Products, 888-643-4942, everestbands.com