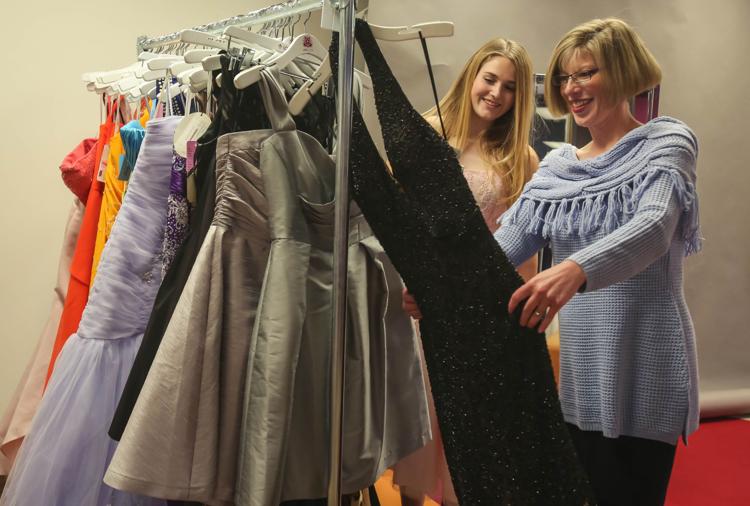 For many young women, going to prom is one of the most anticipated aspects of high school. As portrayed in plenty of films and TV shows, the companion, the music and, of course, the dress are all part of a teenage ritual that students remember for a lifetime.
But for teens in foster care searching for their forever families, experiencing prom – and the expensive items that go with it – often seems like just a dream.
Enter the Foster & Adoptive Care Coalition, which not only helps hundreds of St. Louis-area students in the foster-care system find loving families but also makes attending prom a beautiful reality. Through its Cinderella Project, the coalition collects donations of stunning formalwear and offers items every year to teens in need, enabling generous donors to become fairy godmothers in the process.
"It's a coming-of-age event for the girls," says Shannon Nichols, the coalition's director of donor relations. "They will look at a dress and imagine themselves in it. All of a sudden, they see themselves in the romantic story of what it's like to go to prom."
Thanks to ReFresh, the coalition's successful fashion-forward resale boutique in Brentwood, the organization knows that personal style can boost confidence for teens, so when the opportunity came up several years ago to expand that work with the Cinderella Project and help young women enjoy one of the most glamorous nights of their lives – at no expense to the students – it was an obvious fit. According to a 2015 Visa survey, families in the Midwest spend more than $500 on prom night expenses; for the 3,500 teens in foster care around St. Louis, that's simply unrealistic without a little help.
"No one wants to be excluded," Nichols says. "It's hard enough to be a teenager as it is, let alone to miss out on such a normal teenage experience just because of cost."
Each year, around 200 teens in foster care are invited to participate; the young women then visit ReFresh in February for a personal shopping experience among racks of glittery gowns and dresses of every size and style, all in a VIP section of the store. Boutique volunteers offer gold-star service, chatting with the ladies about dress options, making minor alterations and helping them polish off their looks with accessories and shoes.
"The girls in the Cinderella Project experience a beautiful self-esteem transformation," Nichols says of the moment when the ladies put on "the" dress. "Many of them especially love the long, poufy dresses; they really want that true ballgown look."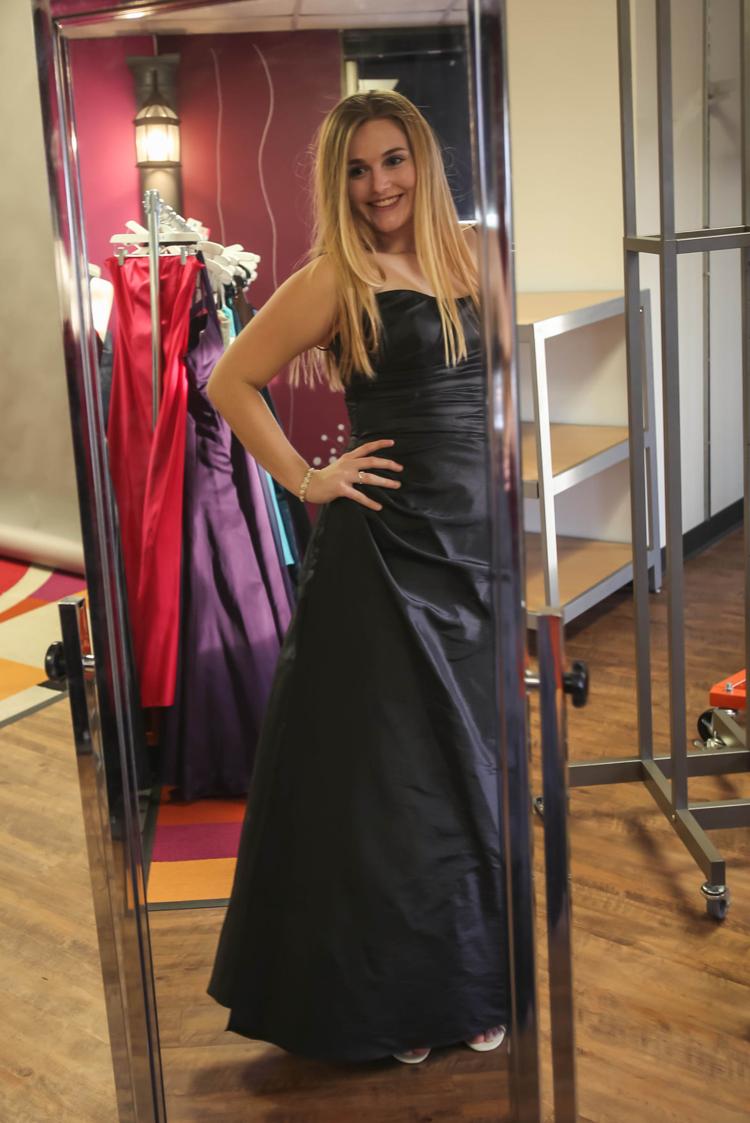 The princess experience, of course, is free for the shoppers, and Nichols says that the teens truly appreciate the magic of it all.
"One girl who went through the program during both her junior and senior years sent us pictures with her girlfriends at the prom, along with a note about how thankful she was to receive the dress of her dreams," Nichols says. "For someone to get a glamorous dress that was probably several hundred dollars and to know that [she] can walk away with it for free, there are no worries in [her] eyes."
All of this magic doesn't happen overnight, though; the Foster & Adoptive Care Coalition partners with area businesses well before prom season to ensure that girls in need will have plenty of beautiful gowns to choose from. Agency officials and volunteers then scour the entire metro area, collecting dresses, and spend January and February inspecting, organizing and tagging all items. Nichols says that the coalition receives thousands of dresses every year, and while many are set aside for the Cinderella Project, the ReFresh boutique also sells hundreds of gowns to the public through its annual "Say Yes to the Prom Dress" event, which begins March 4.
"We know how expensive prom dresses can be, so any girl throughout the metro area can come in and find a beautiful gown for a reasonable $25 to $35 – you really can't beat that," Nichols says. "Those proceeds help support our mission of finding forever families for children in foster care and provide critical supports to foster and adoptive families across 14 counties in Missouri and Illinois."
Young ladies aren't the only ones treated like royalty. Nichols says that an increasing number of high school boys also are looking for prom and business items, and so the coalition has formed a partnership with Savvi Formalwear for attire worthy of Prince Charming himself.
"We receive a lot of women's clothes, of course, but we'd like to have more options for the young men," Nichols says. "In addition to formalwear, a lot of them in foster care cannot seem to find good casualwear that is in style. Donations of up-to-date shirts, jeans and athletic wear would be wonderful."
The Foster & Adoptive Care Coalition is accepting donations for this year's Cinderella Project through Tue., Feb. 14; formalwear donated after that will be held for the 2018 event. Both formal and casual clothing donations can be dropped off at the coalition's ReFresh boutique, located at 1710 S. Brentwood Blvd. All items should be new or gently used and no more than a few years old. Formal gowns of all lengths and styles, as well as formal shoes and accessories, are welcome. To learn more about donating items, about volunteering or about fostering a child, visit foster-adopt.org.
Foster & Adoptive Care Coalition, 314-367-8373, 800-FOSTER-3, foster-adopt.org