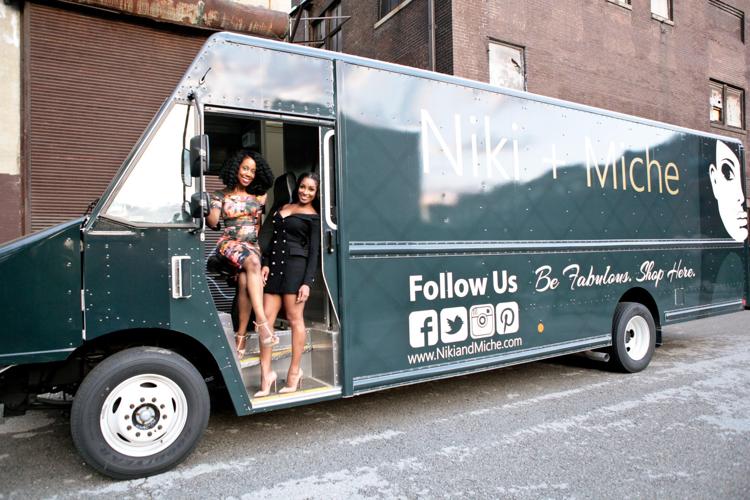 Camille Dangerfield and Shavonne Webb may be St. Louis' best example of turning lemons into lemonade – or at the very least, the most stylish example. Like the plot of a rom-com or the theme of many people's personal nightmares, these two clicked because they had one terrible thing in common: the same boyfriend. What could have turned into a fight formed a long-term friendship that has morphed into a fashion-forward business. Meet the owners of fashion truck Niki + Miche.
"Meeting over 15 years ago, after we unknowingly dated the same guy at the same time, we did what any two smart, girl-first and empowered young ladies would do – dump the guy and become best friends," says Webb. "We turned what could have been a messy love triangle into lifelong friendship."
That friendship has since turned into a business: Niki + Miche, a fashion truck that can be spotted around St. Louis. "Niki + Miche is a mobile fashion boutique that offers women's contemporary clothing and accessories," says Dangerfield, noting customers are greeted by complimentary sparkling wine and music while shopping. "Our 22-foot-long truck has wood flooring, a fitting room and an abundance of natural light … It kind of feels like a party – a very unique shopping experience." She explains the name is a play on the two founders' middle names, Nicole and Michele.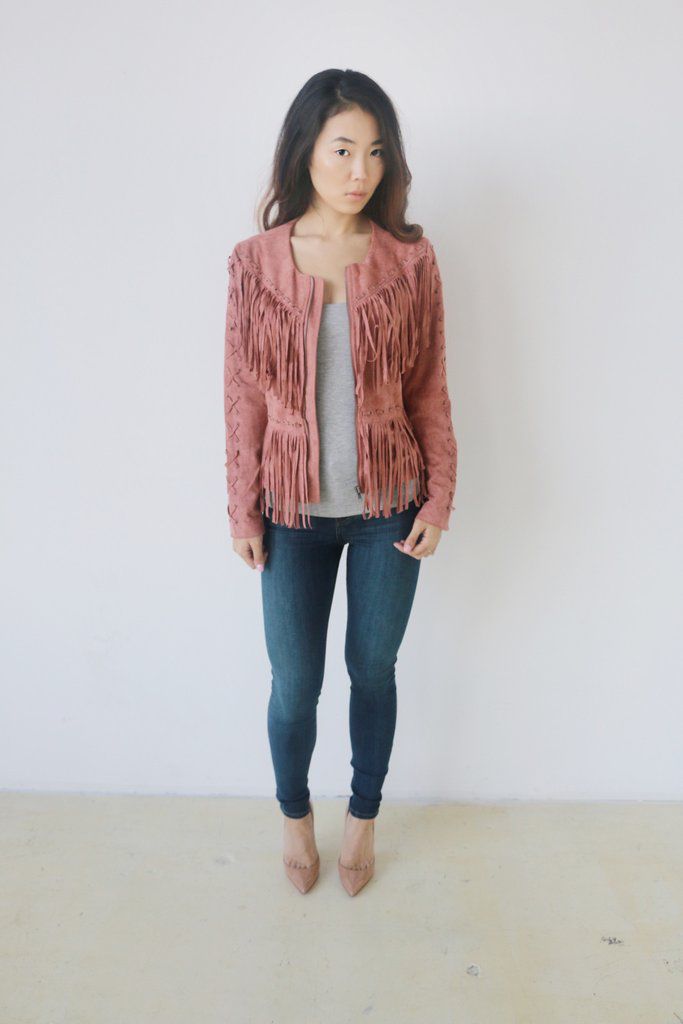 Although neither has a background in fashion, a truck seemed a logical fit for the two. "My career has been in marketing, and Camille's in finance," says Webb, whom the company's website describes as a lifelong lover of fashion. "Although this venture is a first for us, I've always dreamed of a career relating to fashion, and I would certainly describe Camille as a serial entrepreneur. This is a great fit."
As for launching the truck, Webb says the idea was the easy part. "We soon discovered that everything else was going to be quite tough – you don't know what things you're ignorant [of] until the process begins," she says. "Finding the truck was a task, but nothing compared to the strife of the build-out. At many points, Camille and I opted to complete some tasks ourselves." She says the two found themselves quite capable of working with the building materials, which rounds out the skill sets of both women and solidifies them as janes-of-all-trades.
Webb says "'work to weekend' is a great descriptor" of the styles found on the truck. While many mobile boutiques stir images of bold, trendy colors and fast fashion, Niki + Miche takes a sophisticated, upscale approach. "Our items are accessible enough to wear to work and can also be accessorized for weekend wear," Webb says. "Lots of transitional, multiuse pieces – we think that is important to women."
Niki + Miche offers a plethora of items ready to upgrade your fall wardrobe. There's the Glamorous Faux Fur Waist Coat in a luxurious shade of off-white or the on-trend Do + Be Black Open Shoulder Sweater Dress with its figure-hugging shape, both of which would be good fits for classic tastes. Customers feeling adventurous can try the Blush Noir Blush Fringe Suede Jacket with its rock 'n' roll details or the statement-making Glamorous Faux Leather Sweats, which take the athleisure trend to new heights with an all-over metallic finish. Also, visitors to the truck who like an item should buy it: Dangerfield and Webb don't restock sold-out pieces.
So how are customers reacting to this luxe truck? Great, says the team. "Often we hear that the shopping experience rivals superchic brick-and-mortar boutiques, and the huge skylight takes away the 'truck' feel," Webb says. "We initially thought that there would be a target age range, [but] we've quickly realized that all women want to look and feel great at every age." Occasionally, Webb says customers think the truck's items are meant for special occasions, but she says that simply isn't the case. "Women deserve to be fabulous every day and everywhere, even at the grocery store," she says. "Skip the yoga pants and don a chic maxi dress."
The Niki + Miche truck can be spotted around town for shopping on the move at ongoing events like Lunch Time Live at the Old Post Office Plaza in downtown St. Louis. Locals looking to shop at the mobile boutique can find upcoming events on the truck's website or shop the truck's curated collection online. Additionally, Niki + Miche can be booked for events like bachelorette or birthday parties, corporate events and more.
Oh, and what happened to the man who brought them together? "The confrontation was epic," Webb says. "Hopefully he learned his lesson."