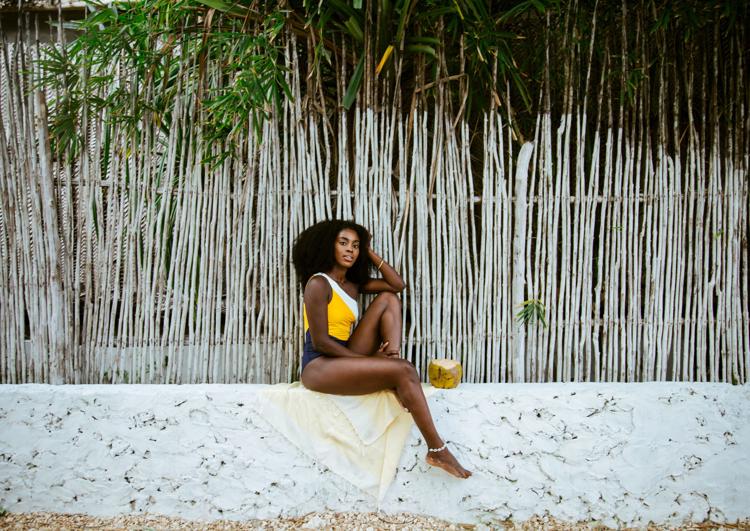 One hundred dollars might not buy airfare to a tropical city or an evening in an oceanfront chateau, but it will cover the cost of a designer swimsuit – with enough left over for a bottle of sunscreen.
Headquartered in downtown St. Louis' T-REX building, SUMMERSALT is bringing designer swimsuits to consumers at a fraction of the traditional cost, at $95 for any suit. How? St. Louis' reigning queen of swimwear, Lori Coulter, teamed with design pro Reshma Chattaram Chamberlin to tackle the new retail market while bringing consumers the luxe items they want at the lower price they crave.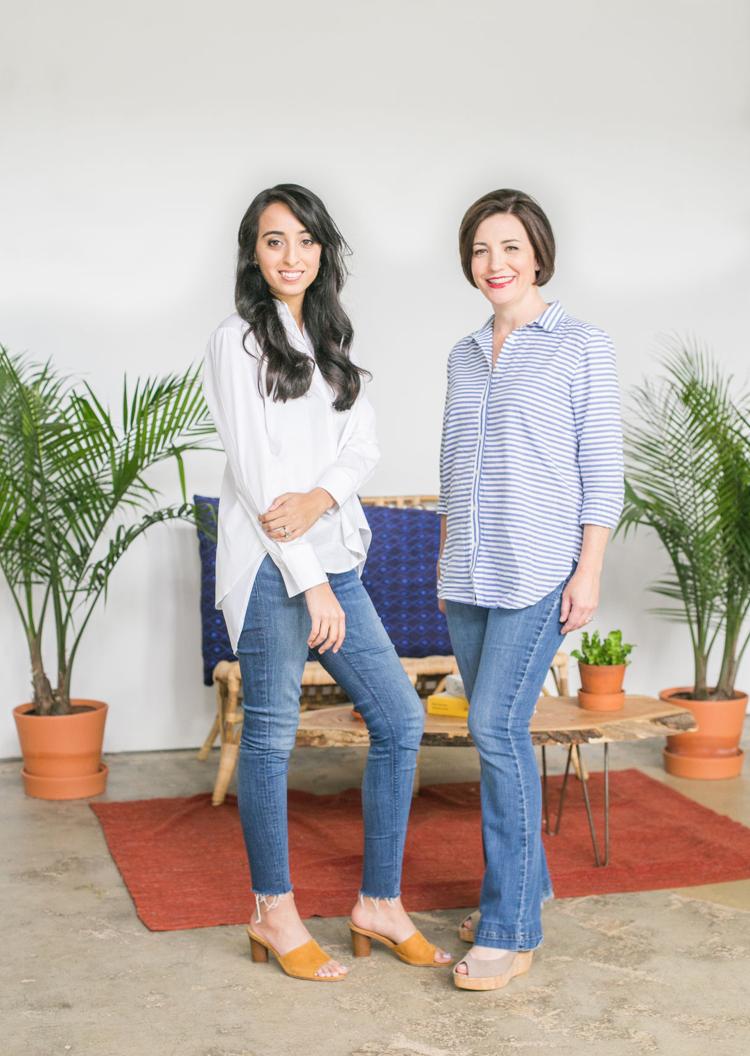 "I've been designing and manufacturing swimwear and apparel for the last 10 years and have been working at the intersection of technology and fashion at an early date," says Coulter, explaining further that an archive backlog of more than 10,000 body scans informs SUMMERSALT's decisions regarding fit, design and materials, while a library of 10,000 designs allows the company to develop products in rapid iterations and to ensure quick turnaround manufacturing.
"SUMMERSALT's fit is informed by over 10,000 real women's body scans and 1.5 [million] measurements," Chamberlin says, "and the swimwear is five times stronger than the average suit, UV-protected, and made from Italian fabrics and premium recycled materials."
According to Coulter, after becoming acquainted through the Midwestern entrepreneurial scene, she and Chamberlin met for lunch in 2016. The two discussed their views on the quickly evolving retail market and the opportunity for digitally native consumer brands like Warby Parker, Casper Mattress and M. Gemi Shoes to offer a better product, value and experience and to disrupt a consumer vertical. Their solution? Cut out the middle man, she says, which in this case includes licensed products, retailers and sales agencies to offer the consumer a $200-plus swimsuit for $95.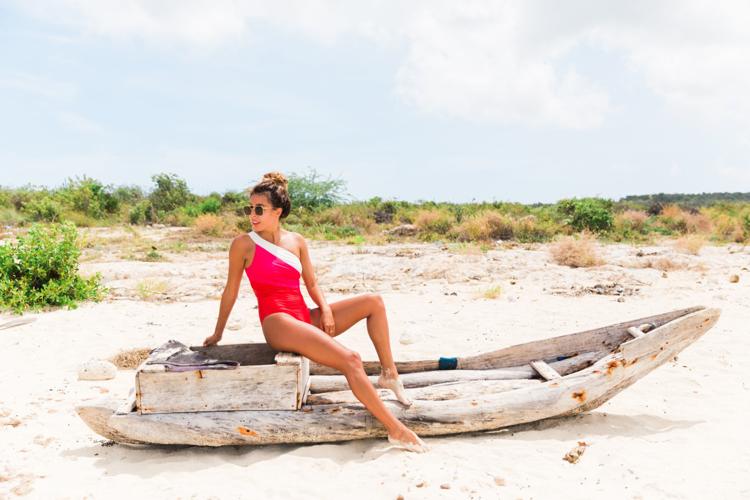 "We recognized not only were the industry dynamics changing in our favor, but every consumer vertical is being disrupted in this direct-to-consumer way right now," Coulter says. "We knew we had the digital marketing playbook and the library of designs to move quickly and to own swimwear in this space."
By taking a hard look at the direct-to-consumer market, Coulter was inspired to revamp the swimsuit shopping experience for women and developed the initial business plan and strategy, then returned to Chamberlin to hire her digital agency, which had worked with some of the largest brands in the direct-to-consumer space. Because of a potential conflict, the agency declined the work. By January 2017, Coulter had gone to New York, line sheet in hand, to hire a public relations company; she ran into Chamberlin, who, after reviewing the opportunity, asked if she'd consider a co-founder instead. The answer was yes, and SUMMERSALT launched on May 23, 2017.
"I think what's different about us than a lot of startups is [that] all product, all brand [and] all creative is managed in-house," Coulter says. "It allows us to have a unique perspective, brand feel and tone of voice that is incredibly consistent and compelling for the consumer."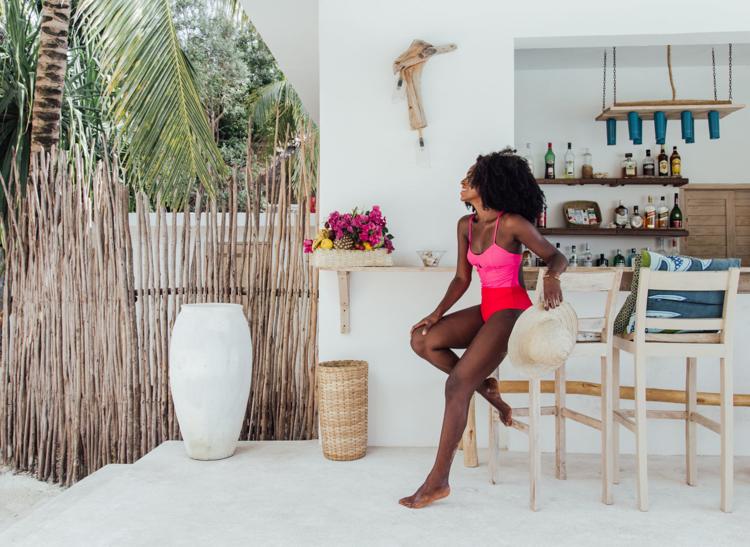 With the exception of a few key events and pop-ups, the SUMMERSALT collection is available online and includes a plethora of one- and two-piece swimsuits, largely featuring a color-block design in a rainbow of slightly dusty hues. Recycled materials and 50-plus ultraviolet protection factor material come standard, and the posterior exposure of each swimsuit is rated on a "butt coverage" scale.
"So many brands have pursued swimwear in the traditional, oversexualized way – the Sports Illustrated approach, I call it – and what we do is allow women to be sexy on their terms," Coulter says.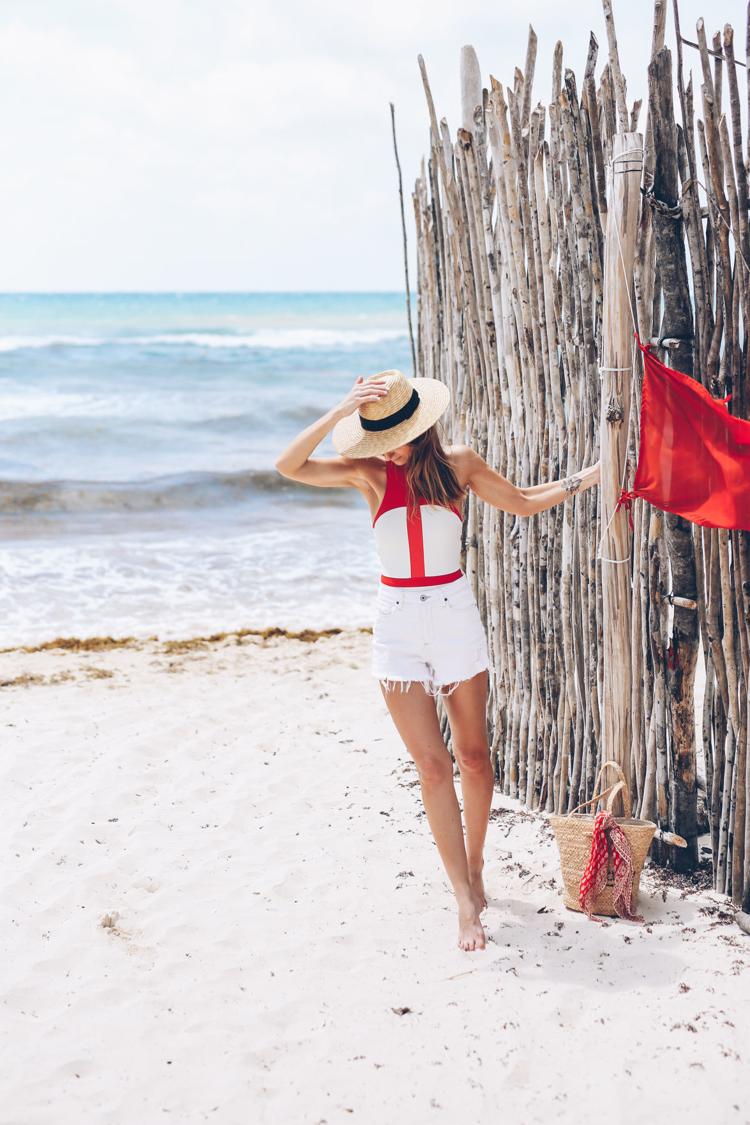 In addition to the regular collection, SUMMERSALT's Power Suits line features five options designed in collaboration with, as the brand explains it, "five female power players to solve common swimwear woes." Alexandra Wilkis Wilson, the co-founder of Gilt Groupe, is behind a one-shoulder suit created for sun protection, while Lunya founder Ashley Merrill's suit is focused on coverage control. These so-called Power Suits pieces are still the standard $95 and are limited editions.
Concerned about buying a garment so focused on fit without trying it on? Suits purchased online may be returned within 30 days, or if consumers are undecided on a shape, the At-Home-Try-On Discovery Pack lets ladies bring home four suits and send back the ones that don't work.
The response from consumers, influencers and press alike has been incredible, Coulter says. The designs are focused on fun – or rather, the ability to have fun in them – and Coulter says that can involve everything from a full vacation to just a Slip 'N Slide in the backyard.
If the media coverage and excited response from consumers haven't spoken to SUMMERSALT's success enough, the brand recently made waves by securing $2 million in venture capital seed funding. "We really are building the best e-commerce team, both [from] a digital marketing perspective, as well as product perspective, in the Midwest," Coulter says, noting this may help the team continue to grow. "We're looking for that world-class talent and encourage anyone with relevant experience to apply."
SUMMERSALT, summersalt.com